Podcast
F1 EXPLAINS: How DRS works, why it was introduced and what is the best way to use it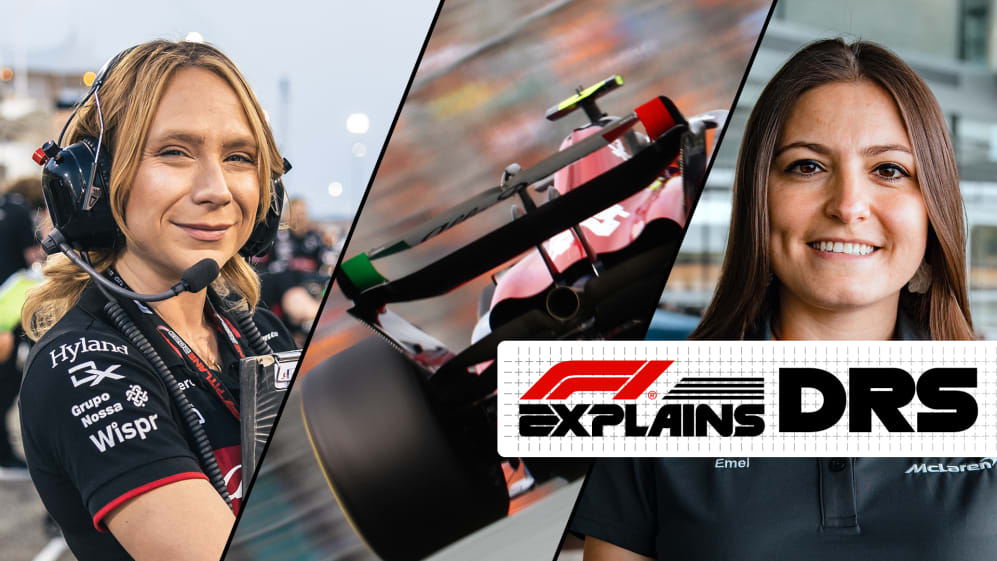 DRS – the Drag Reduction System – is one of the most crucial innovations within Formula 1 racing, and the latest F1 Explains is here to unpick the topic.
New-for-2023, F1 Explains is hosted by Katie Osborne and Christian Hewgill and sees the pair answering a different set of questions each week, with the aim of giving fans the inside line about how F1 really works.
This time it's DRS, which has helped to transform the sport and gives drivers a better chance of overtaking. But, while we may be used to seeing DRS strategies play out on TV screens and hearing about them in commentary, there's still plenty of questions fans have about the system.
BEYOND THE GRID: Fred Vasseur on his 'biggest challenge' and pursuing the 'pinnacle' with Ferrari
Why was it introduced? How does it work? What's the best way to use it? These are just some of the questions the podcast hopes to answer.
To do that, we've enlisted the help of three experts, who tell Hewgill and Osborne all about this fascinating innovation.
McLaren Aerodynamics Specialist Emel Cankaya works on designing DRS systems, and she explains the physics of DRS, why it makes cars go faster and the rules on DRS design.
Also on the show is Alfa Romeo's Head of Race Strategy Ruth Buscombe, who studied DRS at university. She tells us how DRS is controlled and how it has changed F1 racing for strategists.
F1 EXPLAINS: Why tyres are crucial to success in Formula 1
Finally the podcast welcomes former Renault F1 racer Jolyon Palmer, who puts us in the cockpit to explain DRS driving and overtaking.
To listen to the latest F1 Explains click the audio player above or click here to listen on your preferred platform.