Podcast
F1 EXPLAINS: Why tyres are crucial to success in Formula 1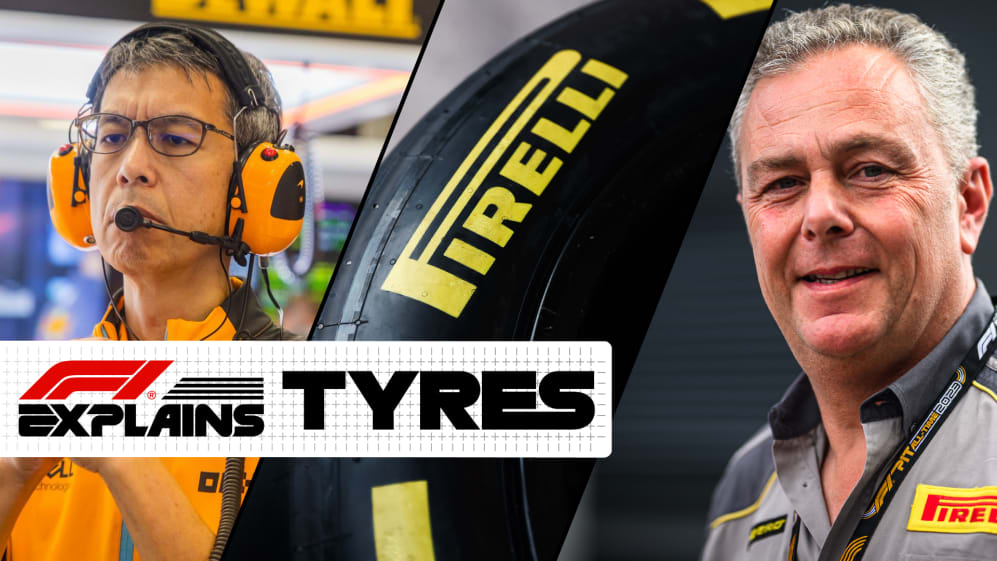 After a month-long summer break to recharge the batteries and get ready for the second half of the season, the F1 Explains crew are back with an informative breakdown of another key factor to success in the sport: tyres.
New-for-2023, F1 Explains is hosted by Katie Osborne and Christian Hewgill and sees the pair answering a different set of questions each week, with the aim of giving fans the inside line about how F1 works.
F1 NATION: Verstappen goes for gold again on home soil with another F1 record in sight – it's our Dutch GP preview
This week, the spotlight is on tyres, which are one of the most important parts of an F1 car, and how getting the best performance from them requires tireless work from drivers, teams and engineers.
Joining Osborne and Hewgill for the conversation are three tyre experts: former F1 racer Jolyon Palmer, Mario Isola, motorsport chief for F1 tyre supplier Pirelli, and McLaren's Director of Race Engineering, Hiroshi Imai.
Palmer explains why tyres are so important to drivers; Isola tells us why different tyre compounds are chosen for each race weekend and why F1 tyres wear out; while Imai runs through how F1 teams choose which tyres to use and the tyre rules they must not break.
BEYOND THE GRID: Heinz-Harald Frentzen on being Germany's F1 cult hero
F1 Explains has joined in-depth interview podcast Beyond The Grid and magazine show F1 Nation in the official F1 podcast line-up, and you can listen to the latest episode in the player above or by clicking here.