F1 in Schools World Finals to be staged alongside Singapore Grand Prix in 2023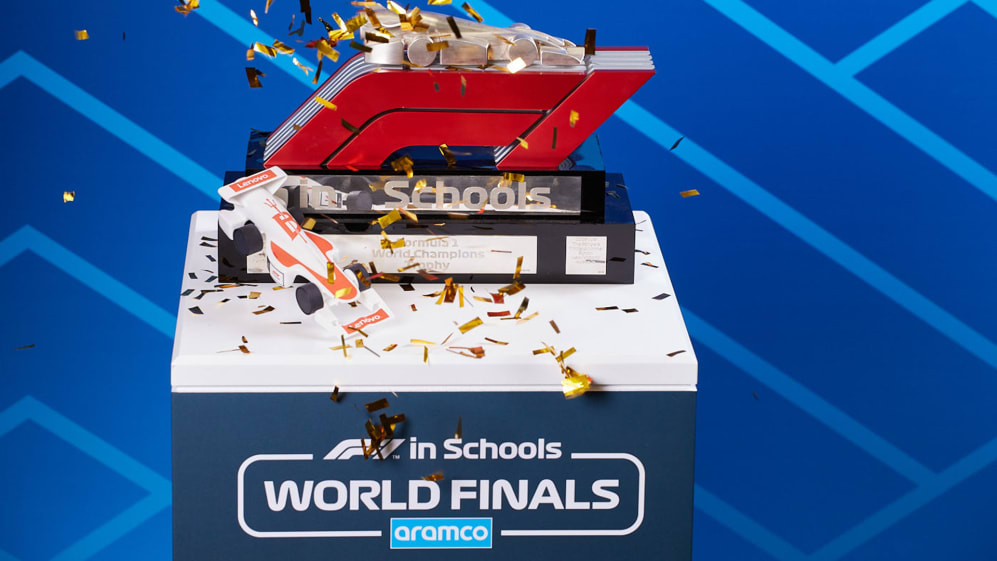 Singapore has been announced as the host venue for this year's Aramco F1 in Schools World Finals, with the event to be held from September 8-14 and run alongside the city-state's popular Grand Prix.
F1 in Schools involves students forming teams to design and manufacture miniature F1 cars, and then racing them for glory along a 20-metre track, with 2023 set to mark the 18th running of a World Finals.
READ MORE: Formula 1 extends Engineering Scholarship programme to 2025
The World Finals bring together young STEM (science, technology, engineering and mathematics) talents from around the globe – their respective teams having already achieved success in national competitions.
Singapore hosted the F1 in Schools World Finals in 2010, 2015 and 2018, and the upcoming edition is expected to attract a record-breaking 60 team entries.
Up for grabs is the coveted Aramco F1 in Schools World Champions trophy, and the opportunity of university scholarships – along with 18 category awards, each supported by F1 teams and industry entities – to recognise achievements across individual judging elements of the competition.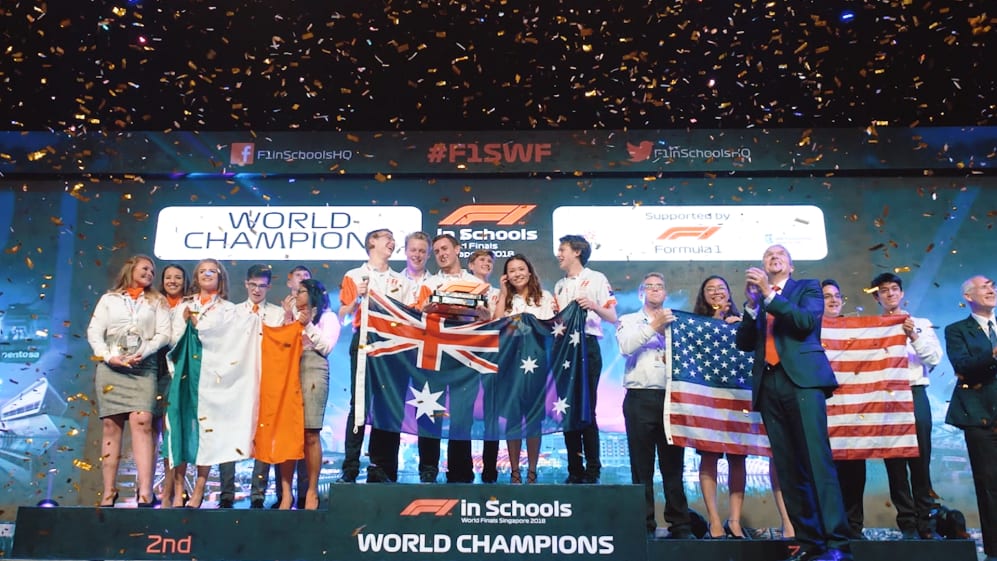 Students who have taken part in F1 in Schools over the years have gone on to secure roles at several F1 teams, including current world champions Red Bull, and the likes of Mercedes, Williams and Aston Martin.
"We're very excited to be returning to Singapore this year and showcasing the highest level of our global STEM challenge during the country's race week," said Andrew Denford, Founder and Chairman, F1 in Schools.
READ MORE: F1 in Schools trophy presented to winning team 'Britannia Red' by Stefano Domenicali
"The increasing popularity of the F1 in Schools programme, its expansion into new countries in recent years, and the appeal of travelling to an international Formula 1 Grand Prix has led to us anticipating our biggest ever event with the students' all eager to compete for the top honours and experience Formula 1 in real life."
Khalid Al Zamil, Acting VP of Public Affairs at Aramco, added: "Through its unique format, F1 in Schools is promoting education and fostering a culture of creativity in the vital fields of science, technology, engineering, and mathematics.
"We are delighted to support this important initiative, which aims to inspire a new generation of innovators, and by bringing the World Finals to Singapore we hope to encourage even wider participation in this global programme."
To find out more about F1 in Schools, head to the official site here.