Feature
F1 INBOX - Your questions answered!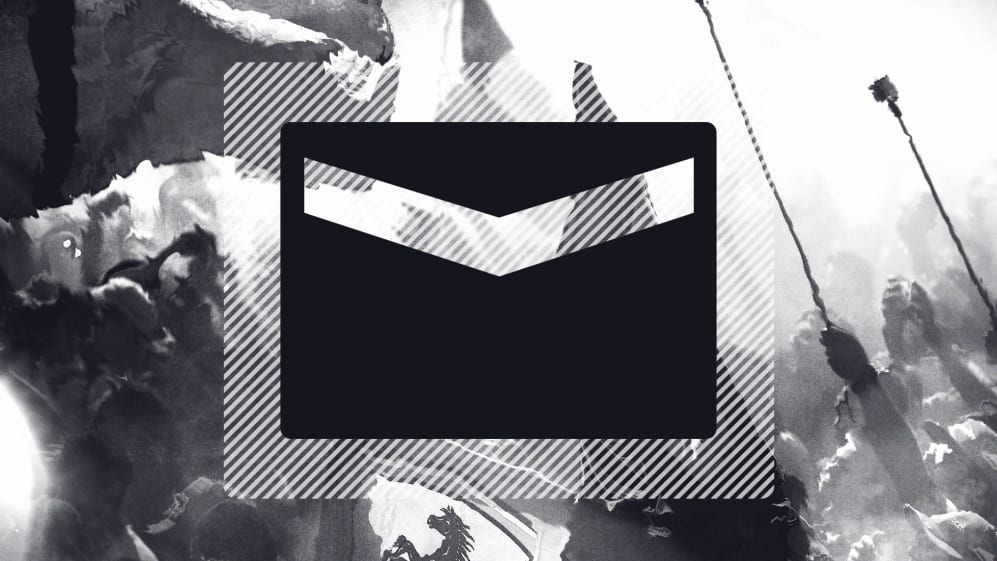 The surprises of the season so far, Mercedes' winless streak and design freedom - they're just three of the topics you were asking about this week. F1 journalists Mark Hughes and Will Buxton, and F1 Technical Director Pat Symonds provide the answers…
The biggest surprise?
Oops! Error retrieving Twitter post
WILL BUXTON SAYS…
Hi Jordan, and thanks for the question. There are a few drivers that have been surprisingly disappointing in the opening races of the year, but I'm going to keep this positive and talk instead about those who have really impressed me.
I think that Kimi Raikkonen has been in inspired form so far in 2018. The car is well suited to his driving style and he looks at ease with it.
Kevin Magnussen has been tremendously impressive, too. Since day one his chest has been puffed out and the confidence has been reflected in his pace and results, which in turn then lead to more confidence. It's a great cycle for a driver to find himself in and not before time.
Nico Hulkenberg is also on an absolute tear at the moment, outshining his highly-regarded team mate Carlos Sainz Jr, in itself no easy task. The points differenence between the two after the first three races show just how quickly Hulkenberg has got to grips with the new car in comparison to his team mate, and, with a densely-packed midfield, making the best of the early running could prove vital for him and the team.
I've also been seriously impressed with Marcus Ericsson. He's a great guy and a very good racing driver who I feel has been unfairly maligned in recent years. Pay driver this, unworthy that. It's tosh and I hope people are finally starting to recognise what a talent he is. Let's not forget, he's been teamed up with and seen the back of the likes of Kamui Kobayashi, Felipe Nasr, and Pascal Wehrlein, all of whom were junior level champions. So, it should be noted, was Ericsson. He's lined up this year in a very new team, with a very new car, new engine, and a new team mate in Charles Leclerc who many believed would wipe the floor with the Swede. But he's proven himself to be the stronger of the two thus far and has got on top of the new car very quickly. I think, perhaps out of the entire field, it is Marcus (pictured below) who has impressed the most in the first three races.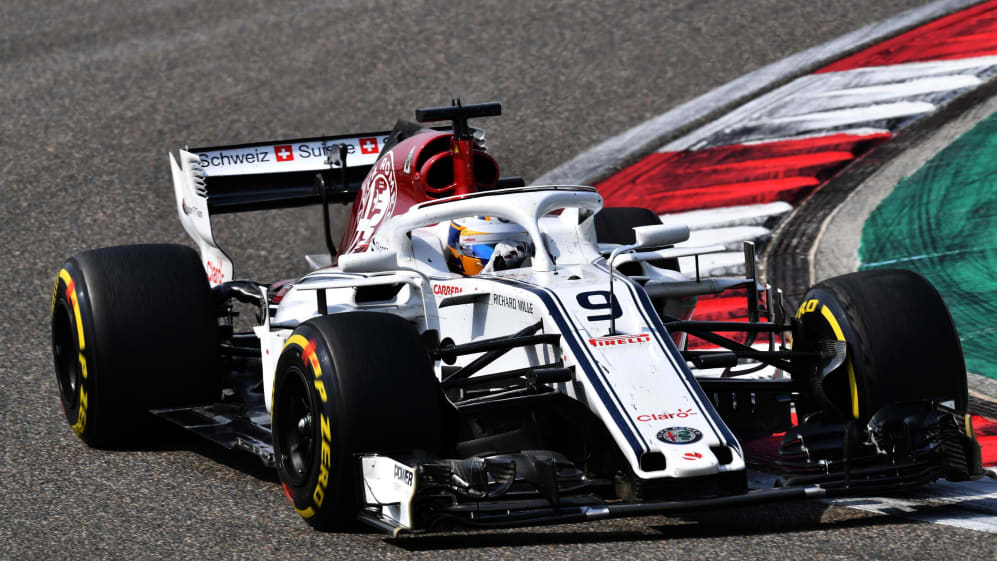 More design freedom?
Oops! Error retrieving Twitter post
PAT SYMONDS SAYS…
Unfortunately I think the opposite would happen, Oliver. The teams only have one interest – and that's to put their car on pole positon and lead every lap of the race. That's the way it's always been in F1. Indeed the regulations that govern some of the aerodynamic research that can be done even stop the teams from running two cars in the wind tunnel at the same time. So they never really look at how their car performs in traffic – they only look at getting maximum performance from it.
Within F1 at the moment we are embarking on a very intense aerodynamic research programme to try to break through these barriers and try to determine regulations that will allow cars to follow more closely. This may detract from the ultimate performance of the cars, but our belief is that what really matters is having good and close racing.
Should Mercedes be worried?
Oops! Error retrieving Twitter post
MARK HUGHES SAYS…
Yes. Mercedes will be very concerned, Joe. I came into the season convinced they had increased their advantage over the opposition – and Melbourne, where only a Virtual Safety Car (VSC) prevented a routine Lewis Hamilton victory, made it look as if that was indeed the case.
But Bahrain and China have revealed difficulties with the W09 that is making it look uncannily like the 'diva' W08. It does not appear to be as flexible a car as the Ferrari which seems to be instantly competitive on any type of track, tyre compound or temperature – just like last year's Ferrari, in fact.
Then there's Red Bull. Their RB14 is super fast in race mode and the team can often throw a riskier strategic dice that Mercedes, running at the front, will be averse to. I think Mercedes will ultimately come to better understand what is driving the W09's traits and learn to operate the car effectively, and that – in combination with their other strengths – will see them prevail.
I could be wrong, though. Nico Rosberg asked me in Shanghai if I thought the Ferrari was the fastest car and my response was that I believe the Mercedes was perhaps faster when everything was right. "Are you sure?" he asked. No, I wasn't sure – and I'm still not. Which makes things very exciting at this stage.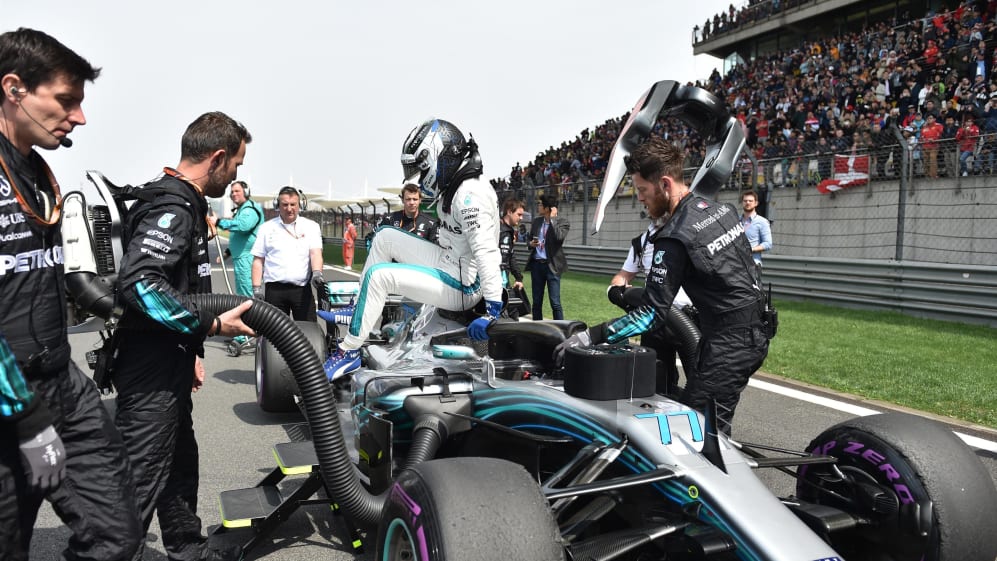 Solving F1's similarity issue
Oops! Error retrieving Twitter post
PAT SYMONDS SAYS…
Hi Griff. The design of the current F1 cars is governed by various technical regulations – and the appearance of the cars is very much governed by Article 3, which is the regulations that govern the bodywork and the aerodynamics.
Many years ago Article 3 consisted of just a few paragraphs, almost giving only the maximum width of the cars and a few dimensions for the wings. The design freedom these rules gave allowed cars to look significantly different and the sport enjoyed a period where you could identify cars from a lot more than just their colour.
That's not the case anymore, and the many many pages of detailed regulations really do define an awful lot of the car's shape these days. For example, with the noses the aerodynamics aspiration of all the teams are similar and they are all bounded by the regulations that currently exist.
One could always say that given enough time there is always one perfect solution to any given problem - and as the teams work away with their enormous groups of aerodynamicists they get closer and closer to that ideal solution. That in turn means that there will be quite a lot of similarities between the cars.
It's perhaps an unfortunate consequence of having tight regulations, but without them we can't expect to just go back to where we were in the old days. So much science is applied to the aerodynamics that we'd probably end up with similar looking cars no matter what the regulations.
Ferrari's tactics
Oops! Error retrieving Twitter post
WILL BUXTON SAYS…
Hi Eric. That's a big can of worms you've opened there...
If you're a Raikkonen fan you'll likely say it's terribly unfair because his race appeared to be sacrificed to try and regain the lead for his team mate. If you're a Vettel fan you'll perhaps argue it's absolutely fair because Kimi didn't get as good a start and so by rights, should play the team game to help the driver with the best chance of the win come home first. If you're a Ferrari fan you'll possibly also take that line, factoring in that leaving Kimi out gave the team options should a Safety Car be called. The fact that it did come out so soon after the Finn was eventually forced to pit means that if you'd taken that final argument you'd have been closest to things actually working out for you.
In my personal opinion, I think the problem with the way Ferrari appear to use team orders is that it seems the motor racing world at large would love to see them operating under a system where both drivers have a shot at the world championship. If Ferrari have one of the best cars in the field at their disposal, then to have one of two seats seemingly occupied on the basis that the driver has no chance of winning the world title would seem to be a waste of a ride.
Of course, one could argue that this is nothing new for Ferrari – and this has been the way they have operated for decades. Also, putting all your eggs in one basket can and does work. We also must remember the team's last world title, ironically won by Raikkonen in 2007, came their way because McLaren refused to favour one driver over another – leaving both on equal points and Kimi champion by a single point. But with Raikkonen driving at the highest level I've seen since he was at Lotus, I know which approach I prefer.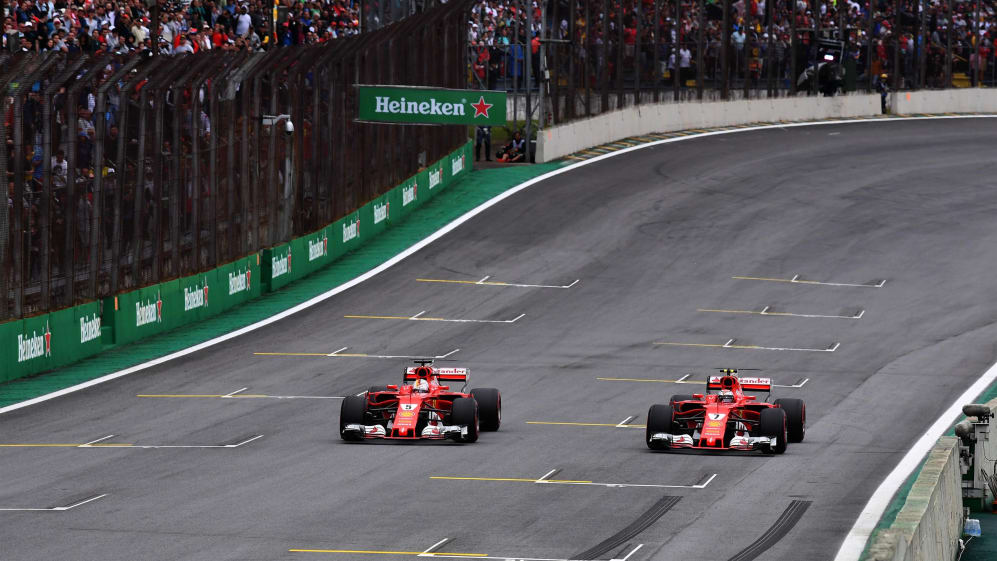 Keeping the teams on their toes
Oops! Error retrieving Twitter post
PAT SYMONDS SAYS...
I think this idea has some merit, Gustavo. Indeed, one might even take it even further. It is an inescapable fact that F1 teams these days are extremely large and extremely clever, as well as being very well financed. The improvements in simulation in recent years – and in data acquisition and analysis – have allowed the teams to gain more and more insight into how to extract performance from their cars. Unfortunately this leads to a meritocracy that is often based on financial strength rather than intellectual strength.
Teams are so well prepared that they come to the circuit having done a lot of simulation work and have a car that's pretty much set up by the first time the car runs on Friday morning. During Friday, the huge array of sensors, the large number of analysts and the simulation and modelling that are deployed only help in getting closer and closer to the ultimate performance. This ultimately leads to a situation where those teams best able to exploit this type of technology tend to dominate the racing.
I think there's a lot to be said for reducing the ability to apply some of this knowledge – and a reduction in the number of sensors and perhaps a reduction in the number of analysts would make the racing less predictable. So, to cut a long story short, yours is an idea with a lot of merit.
Got a question about F1 that you'd like answering? Drop us a line on Twitter using the hashtag #F1inbox and we'll answer a selection on F1.com