Feature
F1 INBOX - Your questions answered!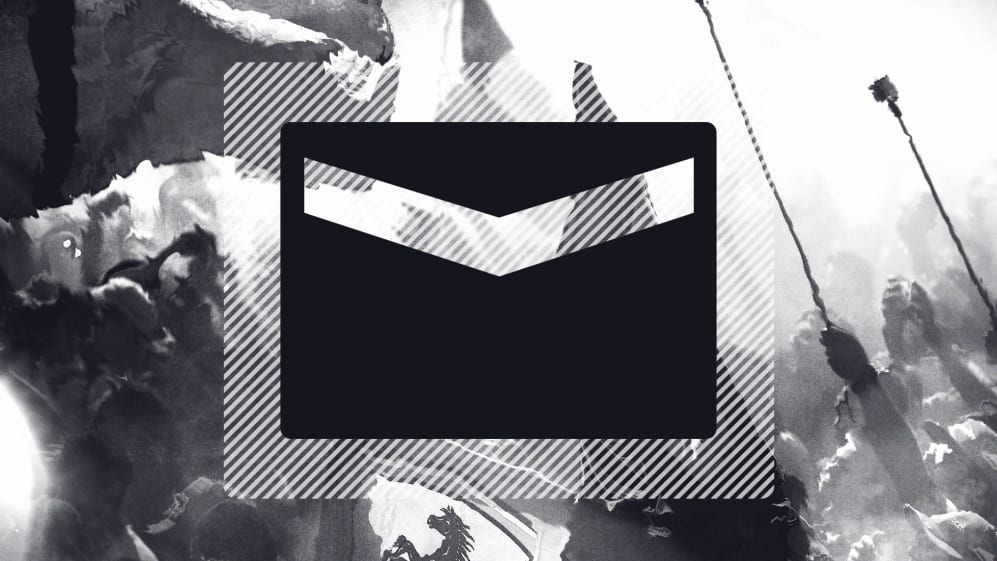 Daniel Ricciardo's contract saga, Sebastian Vettel's seemingly relaxed mood, and defending against overtakes - they're just three of the topics you were asking about this week. F1 journalists Mark Hughes and Will Buxton, and F1 Technical Director Pat Symonds provide the answers...
Will Baku impact Ricciardo's contract decision?
Oops! Error retrieving Twitter post
MARK HUGHES SAYS…
Hi Anthony. It's got to play a part in his thinking, I'm sure - but I doubt it will be the defining factor. It will be a long way down the list when he assesses the likely future competitive position of Red Bull against the other alternatives. He's not in a situation like Alain Prost was with Ayrton Senna at McLaren in 1988-89, whereby he felt he couldn't reach mutually-agreed terms of combat with his team mate.
But whether Ricciardo feels he can continue to compete without compromise against him - and still meet the team's demand that they don't take each other out - is something he would need reassurance from Red Bull on. It's a factor that could sway his decision, but I don't think the overarching one.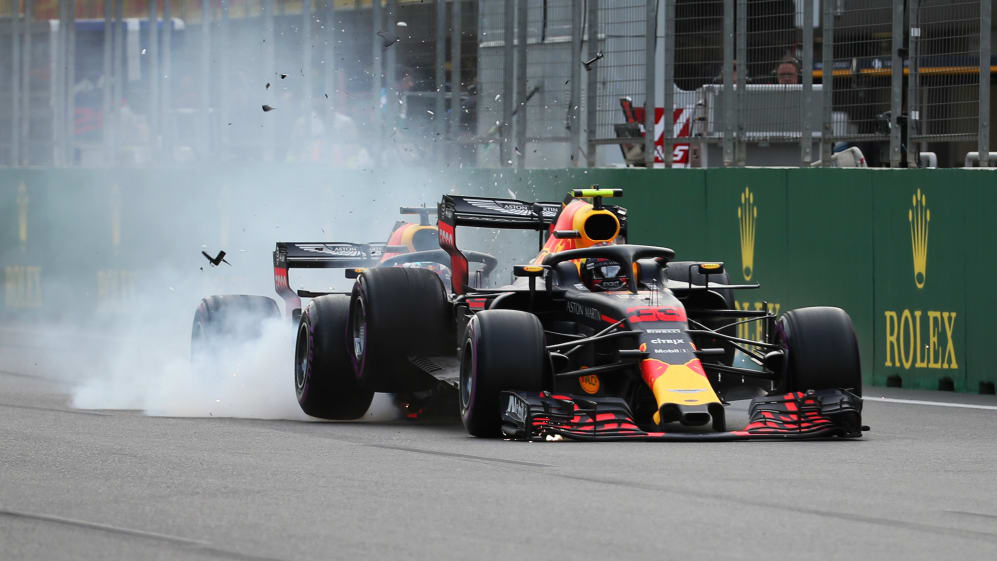 Vettel's calmness
Oops! Error retrieving Twitter post
WILL BUXTON SAYS…
That's a really interesting question, and in some ways I think you may be right. It was argued that he had the best car at his disposal last season, certainly in the early part of the year, and yet he walked away from another season in which Lewis Hamilton was crowned champion. In terms of his positivity, I don't believe that's anything new. He refused to throw the team under the bus last season when seeing victory slip away. But at the same time, you could sense the burning frustration that existed within him. And it showed itself at times too, his lack of control costing him by way of points and reputation.
Perhaps he really does have a rocket ship underneath him – and that may have given him the confidence to put disappointments behind him quickly and see the positives.
But Seb is a very smart man, and I doubt he'd allow such confidence to border on the blase. I would imagine he has done much soul searching over the winter to try to iron out the very few creases that exist within him - and that were highlighted in 2017. He may have looked back to 2010 and to his first world championship, one which he didn't actually lead until the chequered flag fell at the very last race in Abu Dhabi. Perhaps the lesson in that was to expect less and be grateful for what comes your way. I'd say it's more of a sign of inner calm and contentment, than an overriding confidence.
Damage sensors explained
Oops! Error retrieving Twitter post
PAT SYMONDS SAYS…
An F1 car has many electrical sensors which can measure many different things. The data captured by these sensors is transmitted to the pits by a radio system. This radio is similar to the one used for transmitting the driver's voice, but is slightly different in that it is designed to transmit data.
Regarding the floor damage, the floor of the car has a number of pressure sensors embedded in it. The signals from these sensors are transmitted to the pits where special software will combine all the signals to analyse the overall floor performance. If part of the floor is damaged it will be seen by abnormal pressure signals from the damaged area. From this data, the engineers can even calculate the loss of downforce and the effect of that loss on lap time.
It is also similar with the tyres. Each wheel carries a sensor to measure tyre pressures and so a puncture can be seen in the pits even before the driver may be aware of it. This pressure sensor also has an infrared temperature sensor built into it which senses the temperature of the inner liner of the tyre. Further infrared sensors are mounted on the bodywork looking at the temperature of the outer surface of the tyre. From these measurements the engineers can calculate what is called the bulk temperature of the tyre - the temperature in the middle of the tyre-tread rubber - and it is this which is the true indicator of whether the tyre is in its working range.
Hamilton's mentality
Oops! Error retrieving Twitter post
WILL BUXTON SAYS…
The problem I have with this question is that it implies Lewis' mental state is in some way fragile or that he is in some sort of negative spiral. And I don't believe that to be the case.
Yes, he lucked into the win in Baku. But I believe his muted celebrations were more out of respect to his team mate than a reflection that he may be feeling at a low ebb. All the paddock talk right now is about who could replace Bottas in 2019 - yet were it not for poor fortune, it is the Finn who would be leading the world championship. The two drivers get on and celebrating the Baku win as Rosberg did after Hamilton's misfortune in Monaco 2015 - something the world champion referenced post-race - would have served no purpose other than to rub salt in the wounds of a racer I think Lewis respects. And one he needs to be at his best if the duo are to ensure a sustained attack against the threat posed by Ferrari.
Is 2018 turning out to be tougher than Mercedes had expected? Yes, I think it is. But be under no illusions, Hamilton is the kind of driver who relishes the fight. He's already stated that to win the title this year - with a serious battle waged between Mercedes, Ferrari and Red Bull - would bring him tremendous satisfaction. As such, the win in Baku will be pleasurable for the points, but is still reflective of the job Mercedes has to do in order to get on terms with Ferrari.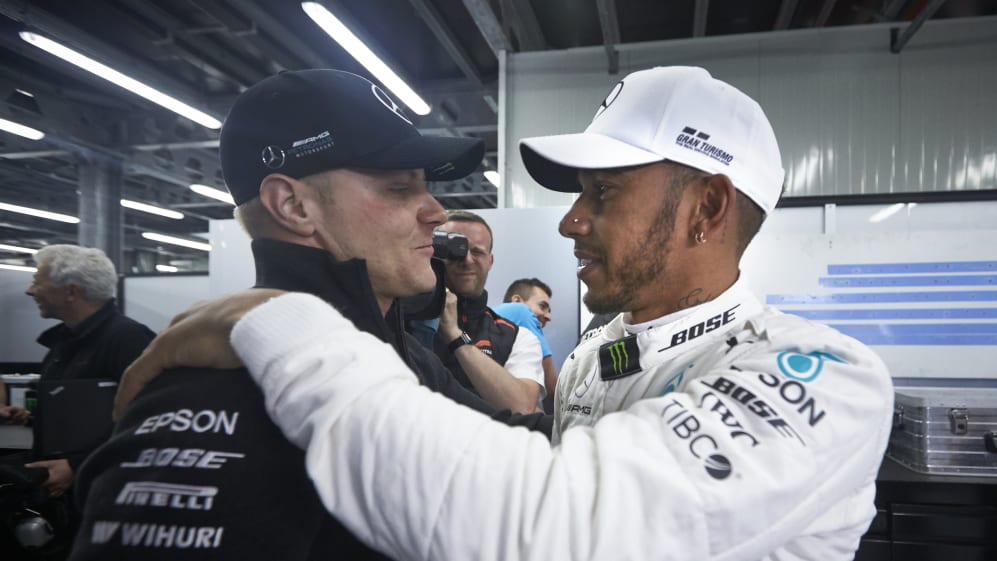 Defending against overtakes
Oops! Error retrieving Twitter post
MARK HUGHES SAYS…
Hi Geronimo. There was very briefly – for a few races at the end of 2016 – an actual rule that prevented changing line in the braking area. It was even called 'the Verstappen rule' because reaction to Max's actions had instigated it. But it was dropped going into last year as the FIA did not want to 'codify' such specific actions, as it would invariably mean a long discussion after each race and the possibility of the race result everyone had seen being different to the official result.
The double defensive move – whether in the braking zone or not - used to also be specifically banned and might still get you penalised. But generally the stewards now have more leeway to use their own judgement to determine if a move was dangerous or a driver was 'wholly or predominantly to blame' for an incident. These things are decided in the split-second of a situation.
A choice was made last year to lean more towards the side of not inhibiting the racing. Obviously, there will always be errors of judgement in racing. It's the stewards' job to distinguish these from cynical and deliberate, professional fouls. All that said, I think Max's double move in the braking area on Ricciardo was out of order and spoiled what had been a great dice until that point.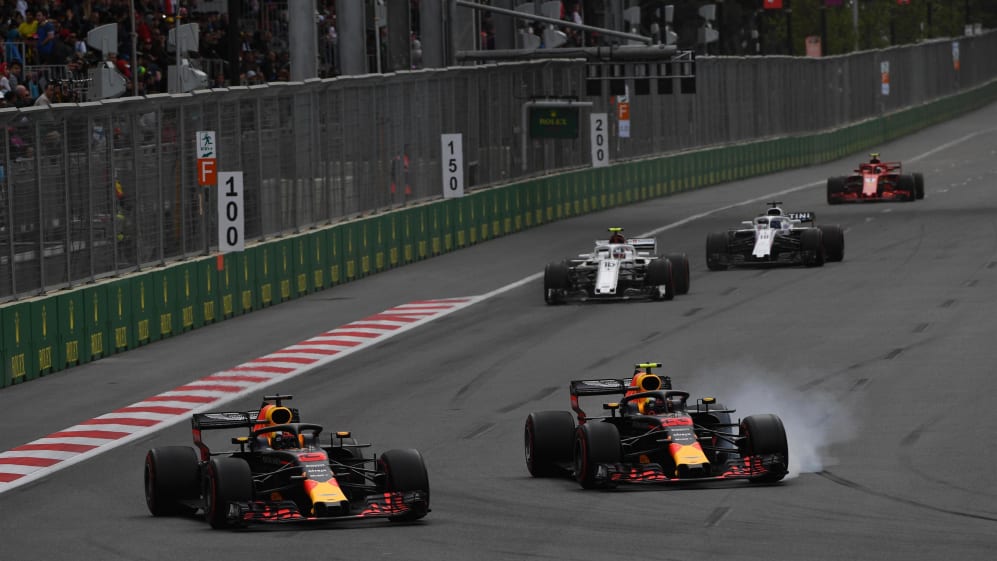 Verstappen's mood
Oops! Error retrieving Twitter post
WILL BUXTON SAYS…
Max was sombre and reflective after China and pre-race in Baku. He talked of not letting his desire become desperation, that he would be more mindful and considerate. He seems to have developed a higher level of introspection than I've seen in him before. Whether that's come from criticism directed his way, or from his own reflection I'm not sure - but I think he's aware that something in him has to change.
What he has stated, however, is that he isn't about to become a different driver. Verstappen is punchy. He races on the edge and takes no prisoners - and that's why he's become such a megastar so quickly. Yes it occasionally goes wrong, but when it goes right it's absolutely mind blowing.
He's still young and still learning. While true that this excuse cannot be used forever, it's also important to note that he was rushed into Formula 1 as, at the time, the youngest racer in the history of the sport. It's often said that Formula 1 is not a finishing school, and yet for Max, it had to be. Remember, he's already a multiple-race winner. The skill is there. Malaysia last year showed that the maturity is there, too.
But he has a tough period ahead of him. Only he can figure out which criticism and voices to let in, and which to block out. Only he can take the responsibility for turning his incredible gift into something truly exceptional. Ultimately it's on him.
Got a question about F1 that you'd like answering? Drop us a line on Twitter using the hashtag #F1inbox and we'll answer a selection on F1.com