F1 Manager 23 to launch in the summer with a host of fresh features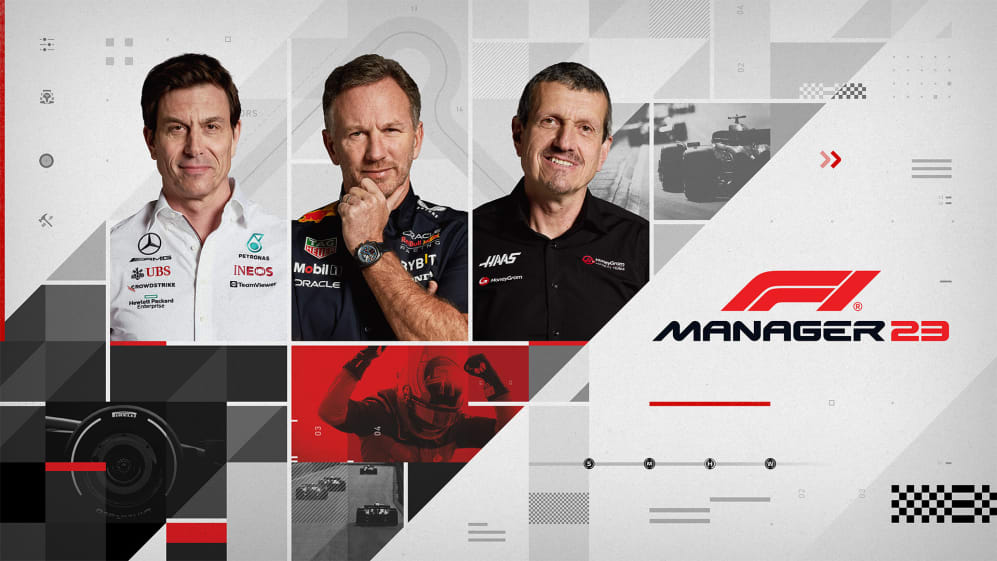 Frontier Developments' F1 Manager 2023 will launch this summer with a host of new features to bring players closer to the World Championship.
In F1 Manager 2023, fans can become team principal of their chosen squad and make every decision on and off the track, with broadcast-quality race simulation as well as narration and commentary from David Croft and Karun Chandhok.
READ MORE: Launch date and new features confirmed for F1 23 game – plus watch the official trailer here
Players can now rewrite the script with the 'Race Replay' mode, which will let you replay standout moments from the 2023 season and shape the result your way.
Meanwhile, the role of Sporting Director has been added to allow fans to recruit another key member of staff, who will manage the pit crew and make sure those tyre swaps and repairs go smoothly.
New tweaks to car upgrades and scouting have also been implemented, while the race simulation will be upgraded, with shifting racing lines and driver confidence affecting the outcome of each Saturday and Sunday.
The brand new Las Vegas Circuit joins the roster of tracks, as does Qatar's Lusail International Circuit – both to be recreated in stunning detail alongside the 21 other venues on the calendar.
FORMULA WHY: Tyres, car set-ups, points and more – your 'why' questions answered
F1 Manager 2023 is available to wishlist on Steam, Epic Games and the Playstation Store now and will be available physically and digitally on Xbox Series consoles, PlayStation 5 and 4, and Xbox One.
Watch the trailer in the video player above.