Podcast
F1 NATION: 'A story of a man who started with nothing' – Damon Hill remembers Sir Frank Williams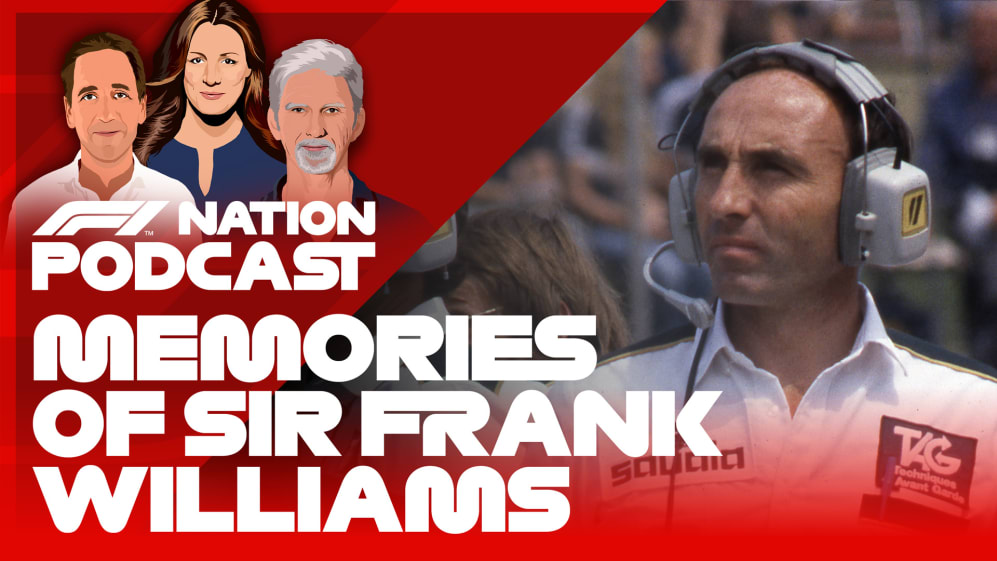 This week's episode of F1 Nation pays tribute to Sir Frank Williams, the Williams co-founder who this weekend passed away at the age of 79. Damon Hill shares his memories of the Formula 1 icon, alongside Tom Clarkson and Natalie Pinkham.
"I was in awe of Sir Frank", says Damon, who won the 1996 Formula 1 World Championship with Williams. "There will be so many people who were touched by his organisation, his determination to succeed and his love of motor racing".
READ MORE: Sir Frank Williams, 1942-2021 – F1's champion-maker remembered
Damon, Tom and Natalie reflect on Sir Frank's incredible passion and spirit and what made him an extraordinary person. He leaves behind a remarkable legacy – one that his former driver Damon thinks will be difficult to emulate – with 16 World Championships among Sir Frank's many achievements.