Feature
A potential title decider and a brand new circuit – 5 storylines we're excited about ahead of the Saudi Arabian Grand Prix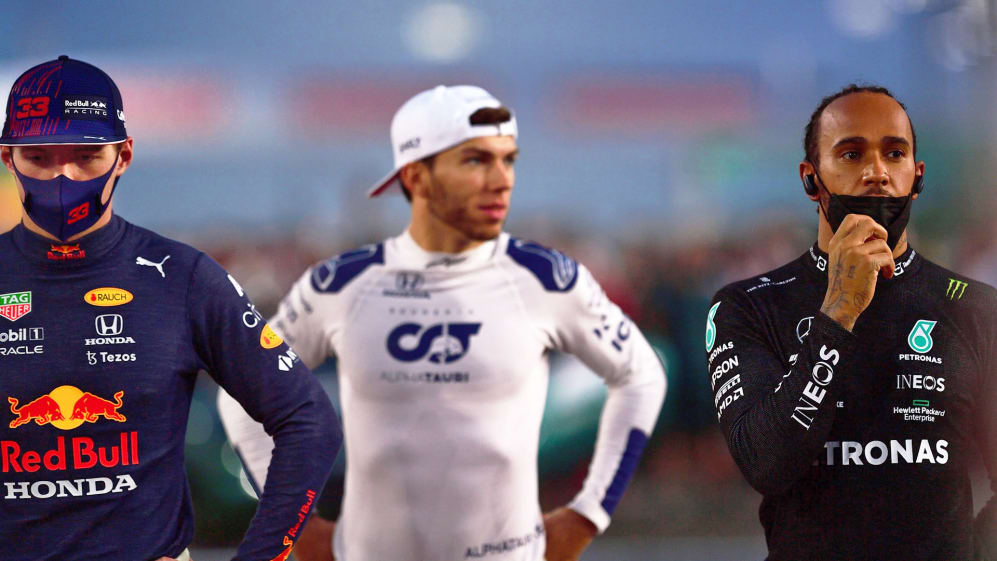 After 20 races and a thrilling championship battle, Formula 1 is heading to Saudi Arabia for the first time to kick off a season-ending pair of races. Here are some of the stories we expect the paddock to be talking about ahead of the visit to Jeddah.
1. A first title chance for Verstappen
There are just eight points between Max Verstappen and Lewis Hamilton, and this championship has been so intensely fought that it seems almost impossible to imagine it won't be decided at the final race. But Jeddah is actually Verstappen's first chance to wrap up the drivers' title.
As the championship leader, Verstappen holds the advantage even if Hamilton and Mercedes have had the stronger package in the last two races. And the equation is pretty simple from Max's point of view, because he needs a top-two finish to have any chance of winning the title. If he's third or lower, the championship is guaranteed to be decided in Abu Dhabi regardless of where Hamilton finishes.
READ MORE: How the Hamilton vs Verstappen battle compares to the closest F1 title fights since 2010
But if Verstappen does score a top-two result, then where Hamilton finishes becomes very important.
A win with the fastest lap for Verstappen means Hamilton needs to finish in the top five to keep the title alive, while a win without the fastest lap for the Red Bull driver makes it a top-six finish needed for Hamilton.
If Verstappen is second with the fastest lap, Hamilton needs to score at least two points – so a top-nine finish – and if Verstappen is second without the fastest lap, he'll only be champion if Hamilton fails to score.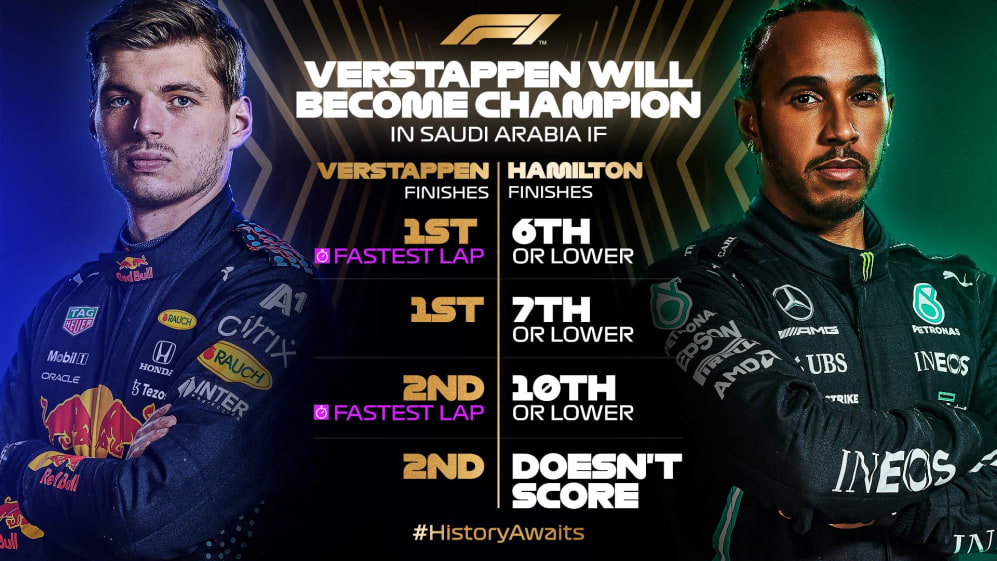 2. Team Principal rivalries
Even in the middle of such a thrilling battle between Verstappen and Hamilton for the championship, the focus in recent races has been shared between matters on the track and off it.
READ MORE: 'They woke up the lion' – Wolff says Hamilton showing his 'superhero powers' after pair of crushing wins
The rivalry between Christian Horner and Toto Wolff has been one of the storylines of the season, as each team principal has been willing to front up for their respective teams at every opportunity. The swings in momentum between Red Bull and Mercedes have added an extra dynamic, as each of Horner and Wolff have enjoyed weekends when they've been comfortably quickest, and endured ones where they're clearly second best on pace.
Both desperately want to win both titles, and the constructors' championship should not be forgotten as Red Bull closed to within five points of Mercedes in Qatar, meaning that's one fight that is even more likely to need deciding at the final round. For Mercedes to win it this weekend, they'd need to outscore Red Bull by 40 points, meaning first and third would be the bare minimum to have any chance.
3. More battles to be finalised
But it's not just Red Bull and Mercedes with constructors' positions to sort out. Ferrari are now extremely close to securing third place ahead of McLaren, with their advantage standing at 39.5 points. Given the extra point that is available for the fastest lap, Ferrari need to outscore McLaren by five points to make certain of the position.
READ MORE: 'We should have outscored Ferrari' says Norris, after late tyre issue costs him P4 in Qatar
Alpine moved 25 points clear of AlphaTauri with their strong performance in Qatar too, and a repeat performance would see them guaranteed fifth place.
From a drivers' perspective, while Verstappen can win the title, Valtteri Bottas can also make sure of third place in the standings if he outscores Sergio Perez by 13 points. Mathematically, Lando Norris and Charles Leclerc are still in that fight but in reality it's more about their own battle, with Norris just a single point clear of Leclerc and 7.5 ahead of Carlos Sainz.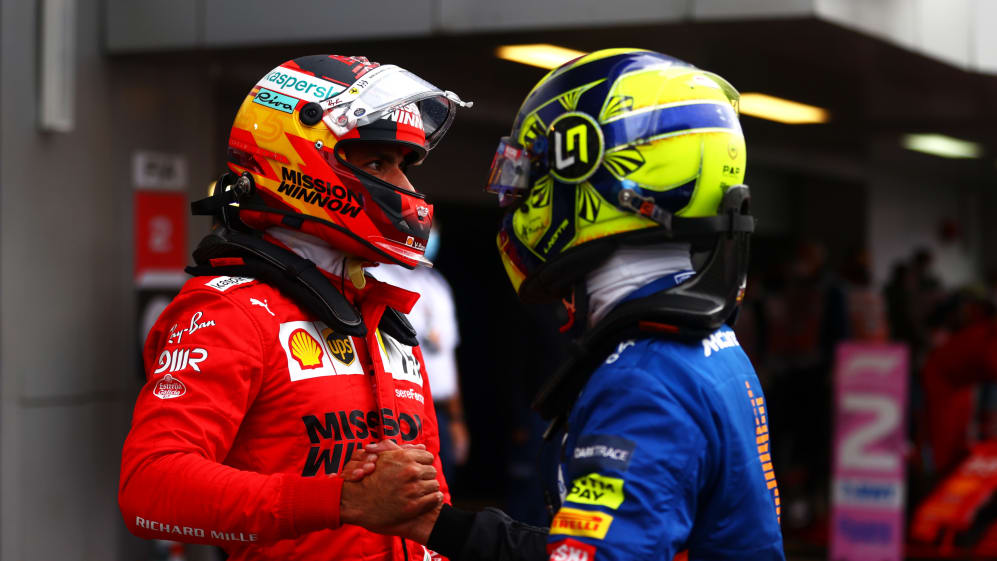 4. A tussle for midfield supremacy
Those midfield fights are particularly interesting given what the teams are expecting to see in Jeddah, following the example of Qatar. At Losail, Alpine and AlphaTauri were remarkably quick in qualifying, with Alpine continuing that form into the race as Fernando Alonso finished third and Esteban Ocon fifth. Behind Ocon was Lance Stroll, who produced an excellent drive, and Sebastian Vettel ensured it was double points for Aston Martin by taking 10th.
READ MORE: Could Alonso win a third title in the right car? Qatar gave us the answer
Sainz feels the circuit characteristics bunched the midfield up and turned what was previously a two-team battle to be best of the rest behind Mercedes and Red Bull (featuring Ferrari and McLaren) into one that included five different teams.
AlphaTauri's race pace was lacking but if they find a solution for that then the high-speed nature of Jeddah is likely to see a similar picture to what we got in Qatar, where drivers rarely dropped below fourth gear during a lap. And if that proves to be true, then we're set for a weekend where Ferrari, McLaren, Alpine, AlphaTauri and Aston Martin will all feel big points are on offer, potentially blowing some of the fights mentioned above wide open again.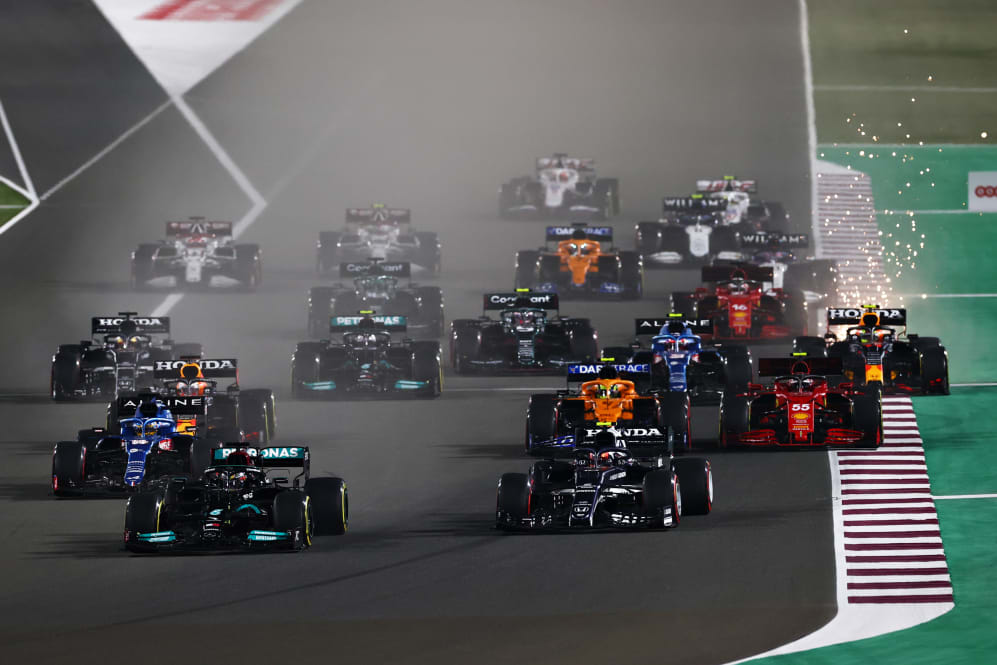 5. A brand-new venue for F1
Something else that is similar this weekend compared to the last race is the fact that the track is a new one for all the teams to deal with. But unlike the Losail International Circuit, Jeddah – or the Jeddah Corniche Circuit to give it its full name – has been built specifically for Formula 1.
READ MORE: The Saudi Arabian Grand Prix by numbers, as the world's fastest street circuit prepares for its F1 debut
The track boasts that it will be the fastest street circuit on the calendar given the high-speed nature of so many of the corners, and it will only be second to Spa-Francorchamps in terms of length. With 27 corners, it is going to be the track with the most turns on the 2021 calendar, so there is going to be plenty for the teams and drivers to learn over the weekend.
With an average speed predicted to be over 155mph and top speeds touching 200mph – on a street circuit – it's sure to be a unique test. Oh, and it's going to be a night race, with the track action taking place under the lights along the coast of the Red Sea, so it has all the ingredients to be absolutely spectacular.