Podcast
F1 NATION: Damon Hill answers your questions – and reveals his dream Formula 1 dinner party guests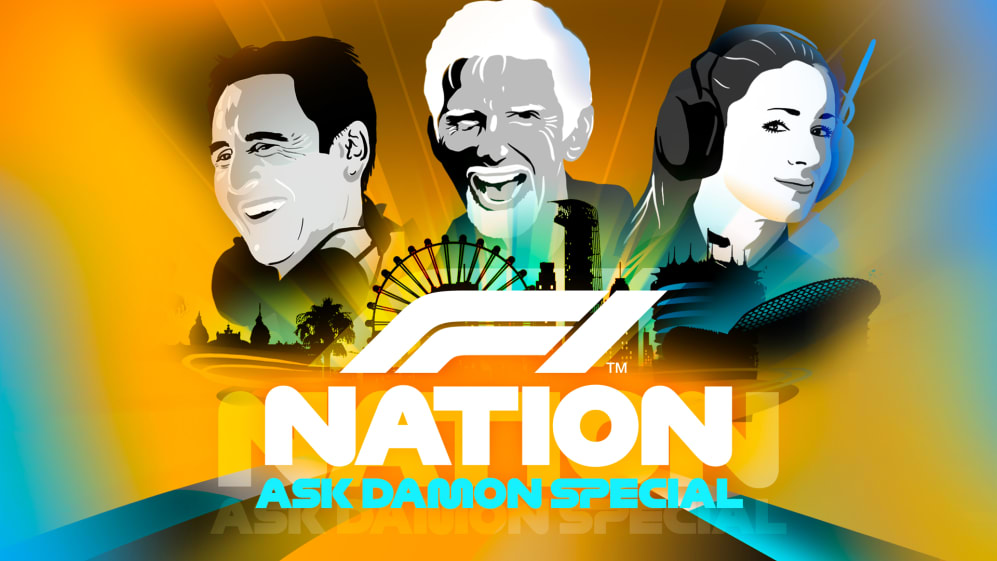 On this week's episode of our F1 Nation podcast, we return for part two of the 'Ask Damon' special, in which the 1996 Formula 1 world champion answers questions from fans from all around the world.
Damon is once again joined by regular presenters Natalie Pinkham and Tom Clarkson, as the gang reveal which big names from Formula 1's past and present they would invite to their dream dinner party and why – with Damon also giving advice to first-time race goers on what they should do at the track.
WATCH: The Inside Story of Max Verstappen's comeback victory at the Hungarian Grand Prix
Also on the agenda this week, Damon, Natalie and TC discuss the importance of the increasing numbers of females participating in sport, especially off the back of the England women's soccer team winning the European Championships last month, as well as Hannah Schmitz's incredible strategy calls for Red Bull in Hungary.
Lastly, Damon reveals which of his old Formula 1 cars he would want to own, the proper way to pronounce Silverstone, and what it was like to drive with the infamous 'X-wings' in the late 90s.
Listen to F1 Nation in the player above or head here to catch it via your preferred podcast provider.