Podcast
F1 NATION: 'I've never been completely convinced that Lewis likes Monaco' – Hill, Pinks and TC on the Monaco GP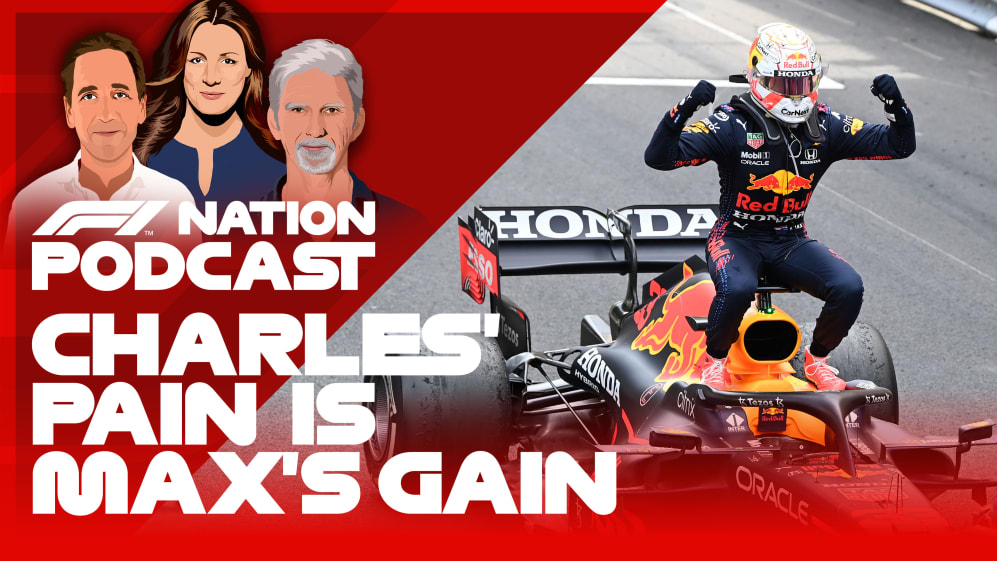 Damon Hill, Natalie Pinkham and Tom Clarkson look back at the drama of the Monaco Grand Prix in which Max Verstappen took victory, and ask: does Lewis Hamilton actually enjoy racing at Monaco? There's that, and much more in the latest episode of the F1 Nation podcast.
It was a rollercoaster of a weekend for Charles Leclerc, the Ferrari driver taking provisional pole before crashing on his final qualifying run, and then retiring from the race before it even started after discovering a fault with his car on his way to his slot at the very front of the grid. The F1 Nation gang debate Ferrari's decision not to change his gearbox and incur a grid penalty – but as Pinkham says, "Hindsight never won a war".
READ MORE: Ross Brawn on Leclerc's Monaco heartbreak, the next generation – and his driver of the day
The trio also look at the race win for Verstappen that left Lewis Hamilton "looking long in the face" and Mercedes miserable. Hill examines Hamilton's weekend and wonders whether the reigning champion really enjoys the Monaco Grand Prix, and picks through the mind games between the Briton and his rival, Verstappen.
Listen to the podcast in the player below, on Spotify, or Apple Podcasts.