Feature
Ferrari favourites on home soil as the Sprint returns – 5 storylines we're excited about ahead of the Emilia Romagna GP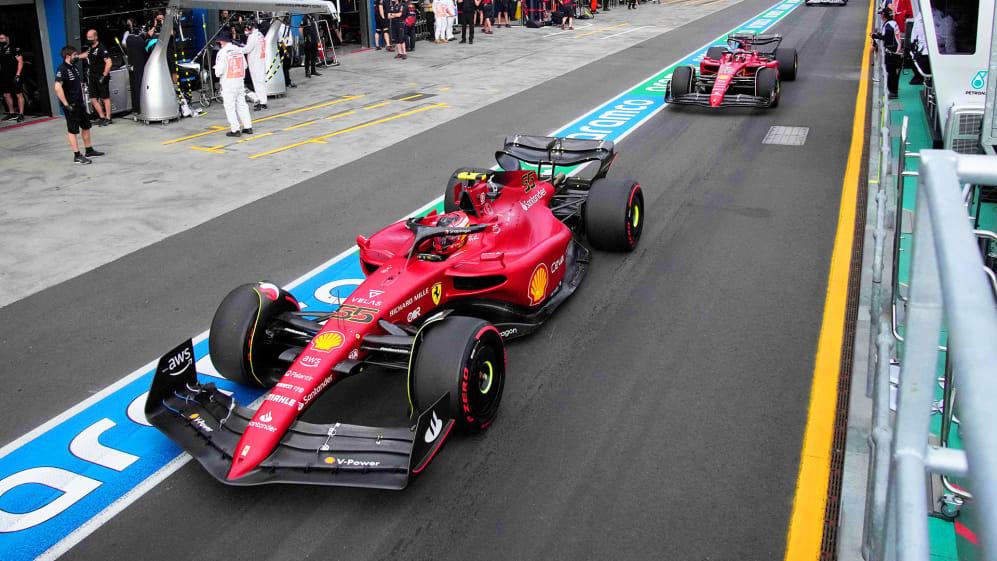 Three races down and it's time for the first European round of the season, with the added twist of it being the first Sprint weekend of 2022. So we take a look at some of the topics we think will be making the headlines this weekend in Imola.
Ferrari the favourites in front of the tifosi
It has been a dream start to 2022 on Charles Leclerc's side of the Ferrari garage at least, as he has picked up two wins, two pole positions, a second place and all three fastest lap points. A return of 71 points from a possible 78 is a formidable one, and it leaves him with a significant advantage in the drivers' championship already.
TREMAYNE: Ferrari are the team to beat right now – but F1's 2022 storyline is still far from written
Leclerc can afford to fail to score this weekend and he is still guaranteed to be leading the standings leaving Imola, but he'll be looking to put on a show in front of Ferrari's home fans. The Monegasque driver won the second race of his career at Monza back in 2019 on what was a special day for him, but on that occasion he wasn't in a title fight.
This year's visit to the Autodromo Enzo e Dino Ferrari comes with Leclerc now the clear title favourite, and Ferrari having marked themselves out as the team to beat with a dominant victory in Melbourne. In front of a capacity crowd at Imola, it's going to be some atmosphere as he goes for a third win from four.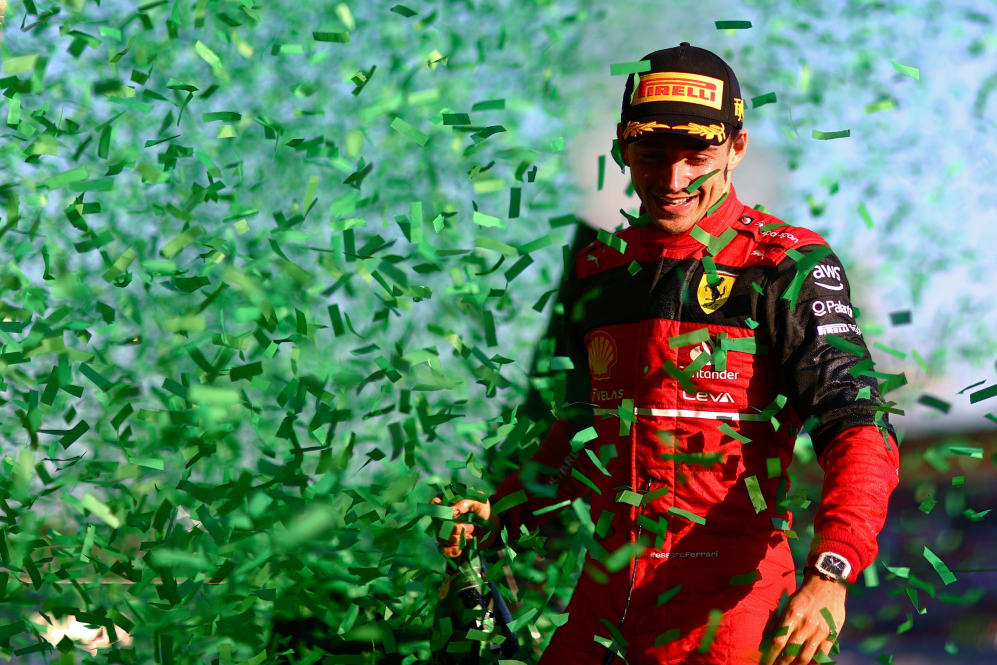 The first Sprint of the year
The first three rounds of the season have been full of exciting racing, but there's going to be an additional challenge for the teams this weekend as the Sprint makes its first appearance of 2022.
After a successful trial of three events last year, there will be another three race weekends that host the Sprint during the coming season, with Imola the first, to be followed by Austria and Brazil.
READ MORE: How does the F1 Sprint work? The format explained ahead of Imola
The majority of aspects around the format are the same, with teams getting just one free practice session on Friday before qualifying, although the fastest driver in Friday's qualifying session will now be deemed to have secured pole position for the race weekend by being fastest over one lap.
That still only rewards them with first on the grid for the Sprint on Saturday, with the shorter dash then setting the grid for the main Grand Prix on Sunday. Saturday's Sprint does come with added incentives though, with the top eight drivers now scoring points – compared to just the top three last year – starting from eight points for the winner down to a single point for eighth place.
Red Bull's reliability struggles
While Bahrain and Jeddah saw Ferrari and Red Bull closely matched, Melbourne didn't follow the same form book, as Leclerc dominated proceedings from the front. But Max Verstappen was still set to pick up a solid 18 points in second place until a fuel system issue forced his second retirement from three races.
With both Red Bulls retiring from the season opener when in the podium positions, that means their two cars have combined for just three finishes from six starts, and all three retirements have been related to the fuel system. Team Principal Christian Horner says it was a different issue that stopped Verstappen in Australia compared to the Bahrain failures, but either way they are proving costly.
READ MORE: 'If you want to fight for the title these things can't happen' – Verstappen frustrated by 'unacceptable' Melbourne retirement
Verstappen is already 46 points – nearly two race victories – behind Leclerc in the standings, and that's going to be a big gap to close without some misfortune befalling the championship leader. And Red Bull are also only third in the constructors' following their early woes.
Teams can face teething issues at the start of a new set of regulations, but Red Bull will be keen to find some reliability as quickly as possible before the early frustrations evolve into an even bigger problem.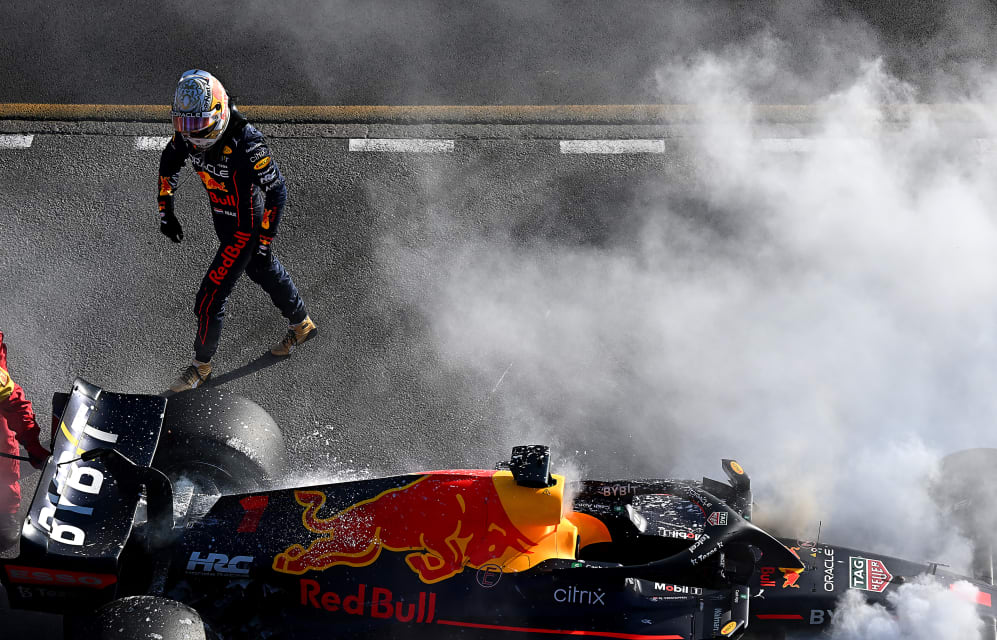 McLaren's resurgence, or a false dawn?
Another team to have a bit of a shocker in Bahrain were McLaren, but their struggles were purely based on performance, as both Lando Norris and Daniel Ricciardo failed to score and were fighting at the back of the field.
There was progress in Saudi Arabia – where Norris finished seventh – and then a big step forward in Australia as both cars came home in the top six after each reaching Q3.
READ MORE: McLaren happy with double-points finish – but Norris warns repeats will be tough
That marks a rapid turnaround from where McLaren started the year, but there was a note of caution from the drivers given how they expected Melbourne to suit their car's characteristics and give them a chance of being more competitive.
The big question now is whether McLaren's form was solely due to the track layout, or if they had found ways of getting more performance out of their car that will also translate to other tracks. It was a result that single-handedly moved them up to fourth in the constructors' championship, but Imola should tell us more as to whether that is an accurate reflection of their potential or a misleading position.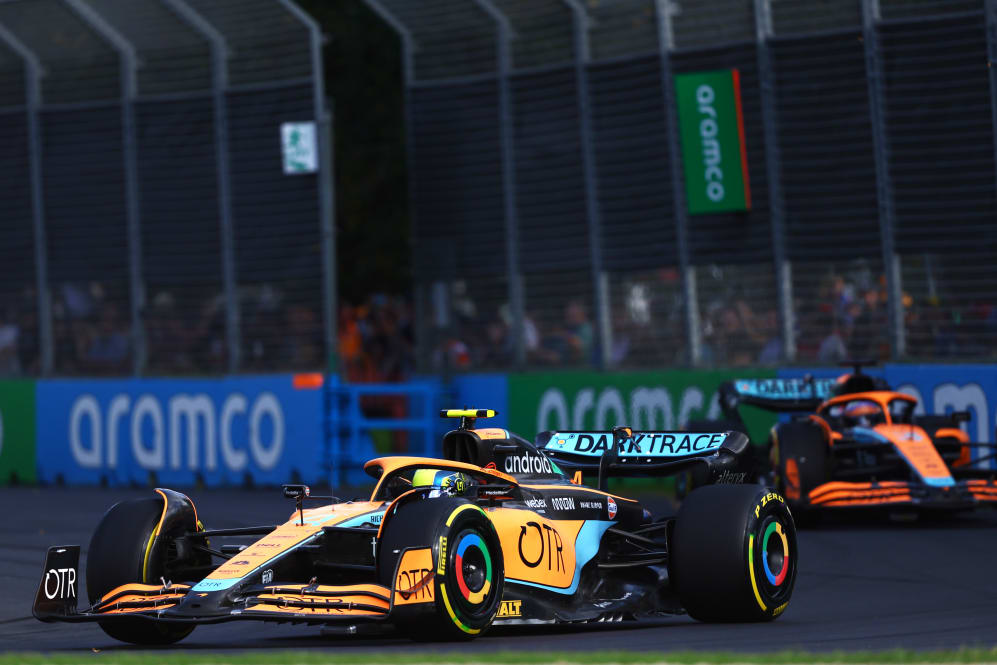 Alpine's emergence as a dark horse
As McLaren capitalised on their chances in Australia, Alpine were left to rue what might have been. Fernando Alonso and Esteban Ocon looked particularly competitive on Friday and were continuing that form into qualifying with both cars in Q3.
Alonso's first timed attempt was evolving into a very impressive one, with the Spaniard claiming he was in the fight for pole position when a hydraulics issue sent him off the road at Turn 11 and prevented him from completing his lap. From 10th on the grid, he was then unfortunate with the timing of the second Safety Car and saw a potential recovery into the points slip away, having originally felt a clean weekend could have given him a podium opportunity.
READ MORE: Alonso 'speechless' after weekend unravels to leave him last in Melbourne
For Ocon, seventh matched his worst result of the season so far, showing just how consistently the Frenchman has performed in the first three races of 2022. But he too was frustrated, as he felt the car was quick enough to beat the two McLarens ahead of him had it not been for traffic.
But while both drivers felt they didn't get the results that were on offer in Australia – or in Saudi Arabia too in Alonso's case – there's no doubting the Alpine is a strong car that has the potential to lead the midfield when it all comes together. They might even have the pace to trouble Mercedes, as the defending champions continue to struggle with their 2022 car…