Podcast
F1 NATION: Racing legend Mario Andretti joins the pod gang ahead of F1's return to the US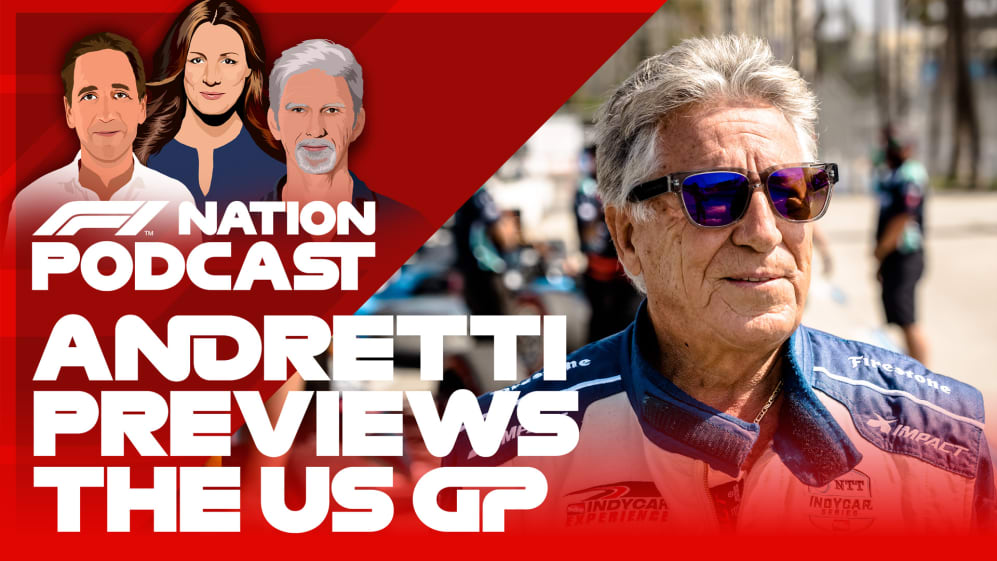 The 2021 United States Grand Prix is nearly here and the excitement is building – so who better to join Tom Clarkson and Damon Hill on this week's episode of F1 Nation and preview the latest chapter in the title fight than Mario Andretti?
The 1978 World Champion and winner of four Indycar titles, the Indianapolis 500 and Daytona 500 is still the last American to win a Formula 1 Grand Prix (in 1978). On the latest F1 Nation podcast, he looks forward to this weekend's US GP at Circuit of The Americas – with the event returning after a hiatus in 2020.
READ MORE: F1's return to COTA, Ferrari vs McLaren and more – 5 fascinating storylines ahead of the US GP
Not only does the racing legend talk about this weekend's event, but he debates 1996 champion Damon Hill as to whether Max Verstappen or Lewis Hamilton is better equipped to win in Austin – and go on to take the title – and picks out his stars of the 2021 grid.
There's much more, including Mario on IndyCar's youngest-ever race winner Colton Herta – and why the American has what it takes to race F1 – plus memories of his 1978 championship win, racing Damon's father Graham at the Indy 500, and what it took to tame the '70s machines against the F1 titans of the day.
Listen to the podcast here or in the player above – and if you've got a question you'd like to ask '96 Champ Damon, please record it as a voice memo and send it to askdamonhill[at]gmail[dot]com.