Feature
F1's return to COTA, Ferrari vs McLaren and more – 5 fascinating storylines ahead of the US GP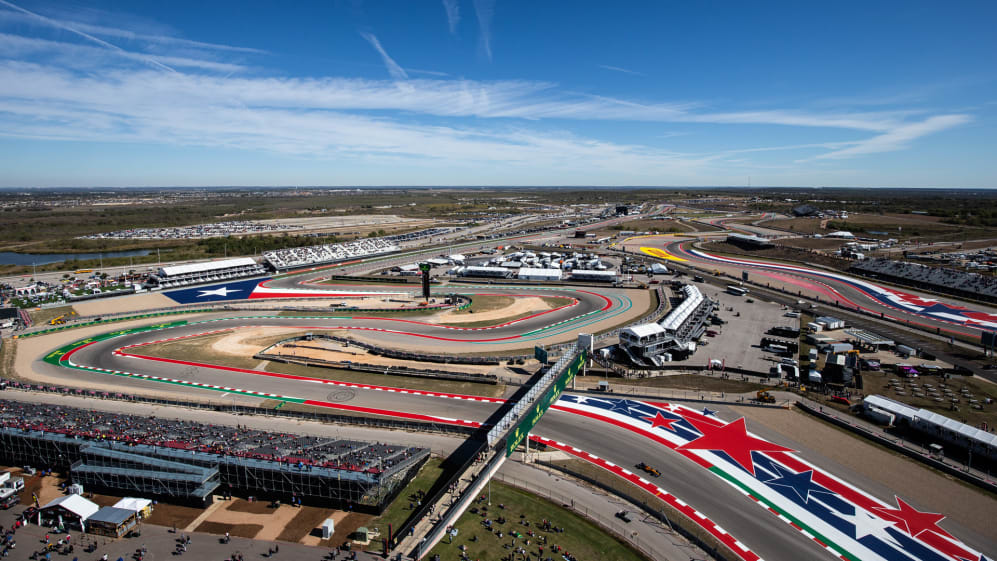 For the first time since 2019, we're heading back to America for the United States Grand Prix. And there's plenty going on as we make the trip so here are a few of the talking points we think will be creating headlines at Circuit of The Americas this weekend...
1. A Mercedes track but Verstappen leading
There was a sense of defensiveness from both Mercedes and Red Bull during the Turkish Grand Prix weekend, as each team felt the importance of not losing too many points to the other, rather than chasing significant gains. Mercedes had the upper hand at Istanbul Park but Lewis Hamilton's grid penalty meant he could only finish fifth, so Red Bull were happy with second and third.
READ MORE: PALMER: The Turkish GP showed how crucial Bottas and Perez could be in this super tight title battle
Both teams have been identifying where their best chances are likely to come in the remaining races, and Austin is the first of three tracks where they seem to have an idea of the likely pecking order. Circuit of The Americas has been a Mercedes stronghold in the past, and the two teams are expecting it to remain that way this season.
Not that there have been too many venues where one team has had a massive advantage over the other, but Austin is a track Hamilton will be looking for maximum points, and Max Verstappen will be looking to limit the damage. Verstappen holds a six-point championship lead and should the Red Bull driver come out on top at COTA, it would set him up very nicely for Mexico and Brazil where his team expect to be strong.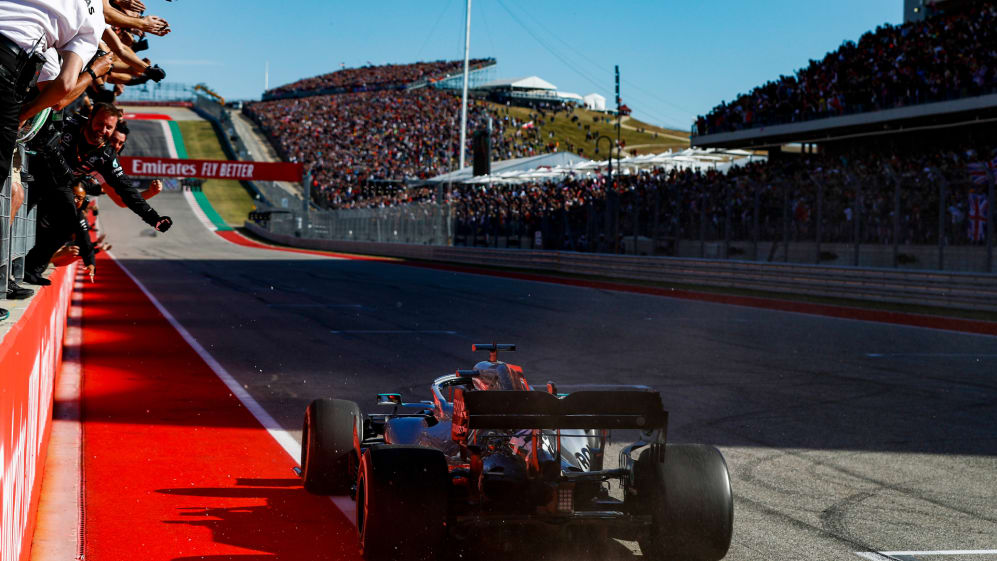 2. Ferrari vs McLaren
After two races that were really strong for McLaren – Daniel Ricciardo leading home a one-two at Monza and Lando Norris so nearly winning in Russia – Ferrari hit back in Turkey with Charles Leclerc in the fight at the sharp end and Carlos Sainz fighting his way through the field from the back to finish eighth.
It could have been even better for Ferrari but for a slow pit stop that hurt Sainz's chances of a higher finish, but they still managed to cut the gap between the two old rivals to just 7.5 points.
READ MORE: Ferrari boss Binotto planning to miss more races this year to focus on 'critical phase' of 2022 development
A lot of the focus is on the constructors' championship battle for first place, but the fight for third has been similarly close throughout the year, with both teams showing they are capable of featuring in the mix for race wins on occasion. But the unpredictability has been an added aspect, with both McLaren and Ferrari capable of uncompetitive weekends, too.
A recent power unit upgrade from Ferrari appears to have given them a clear step forward and Mattia Binotto admits the main target now is to overhaul McLaren, wanting his team to learn from the pressure the battle is providing in order to be stronger when race wins and championships are on the table in future.
2021
Constructors' standings before the US GP
POSITION
POINTS

3

McLaren

240

4

Ferrari

232.5
3. The 2022 calendar
At the end of last week, the draft 2022 calendar was officially revealed after it was approved by the FIA World Motor Sport Council, and we're on for a record-breaking 23 races next year.
Having had to be extremely flexible amid the COVID-19 pandemic during the last two seasons, next year is a calendar that will hopefully be completed in full as more of the world is able to return to some sense of normality, and it's an exciting prospect with a number of new and returning events.
READ MORE: 23 Grands Prix, a new venue, and the return of some classics – 5 key takeaways from the 2022 calendar reveal
The season kicks off in March and we're aiming to be back in Melbourne in April, while there is a first trip to Miami on the cards in early May. Singapore and Japan also return to the calendar after recent postponements, and it will all wrap up in Abu Dhabi in November.
We will have to wait a little bit longer to return to China, but another iconic circuit takes Shanghai's place on the calendar, with Imola retaining its slot as the first European round of the year.
Of course, brand new cars will be tackling each of these venues over those eight months, but if this year is anything to go by, it's going to be absolutely thrilling from the first race to the last.
4. Haas getting some home backing
There hasn't been a huge amount to shout about if you're a Haas fan so far this season, with the team writing off 2021 in many respects to focus on the new regulations next year. It has been a learning year for the team, with rookies Mick Schumacher and Nikita Mazepin gaining experience in a car that hasn't been developed.
But Schumacher was able to provide some cheer with a very impressive qualifying performance in Turkey that saw him reach Q2 on merit, with his hopes of scoring a better result ruined by a yellow flag on his final run and then contact with Fernando Alonso early in the race.
READ MORE: Stefano's State of the Nation – F1's President and CEO on the 2022 calendar, the Sprint, and the title race
That high point should be bettered by Austin, though, where Haas will receive plenty of backing from the American fanbase who have been able to support Gene Haas' team since they entered F1 in 2016.
And that backing will come as part of a sell-out crowd at COTA, with more than 100,000 people expected on race day for our first visit for two years.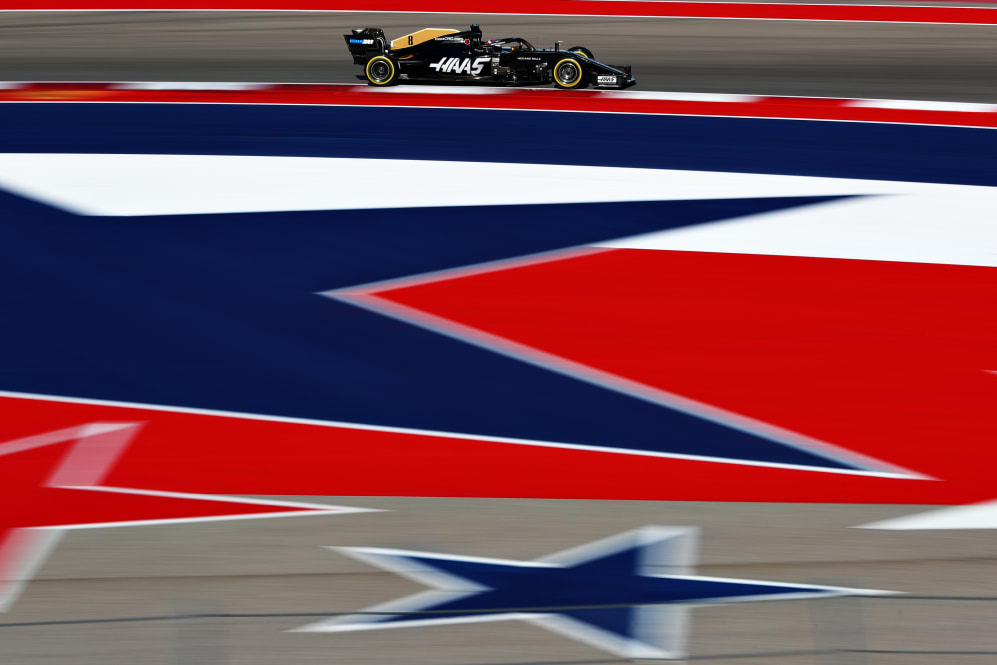 5. An awesome circuit
And all of this is going to play out on a track that we haven't raced on for two years, but that is a modern classic in Formula 1.
With an iconic Turn 1, the stunning display of car performance through the first sector and then a major overtaking opportunity into Turn 12, Circuit of The Americas really does have a bit of everything.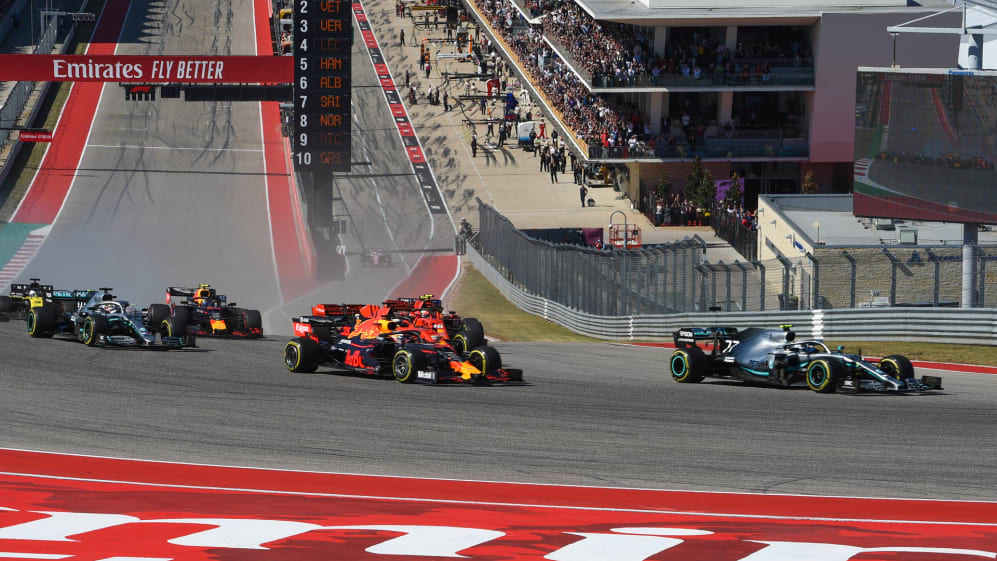 The undulations give the track character while there are some real high-speed tests that the drivers love, coupled with more technical sections that allow for close racing.
Austin only joined the F1 calendar in 2012, but it has quickly cemented its place as a firm favourite venue among the drivers and teams alike, and this weekend the city and track promise to put on quite a show.