Podcast
F1 NATION: The gang reflect on Norris' 'hero or zero' call in Sochi – and Hamilton's milestone 100th win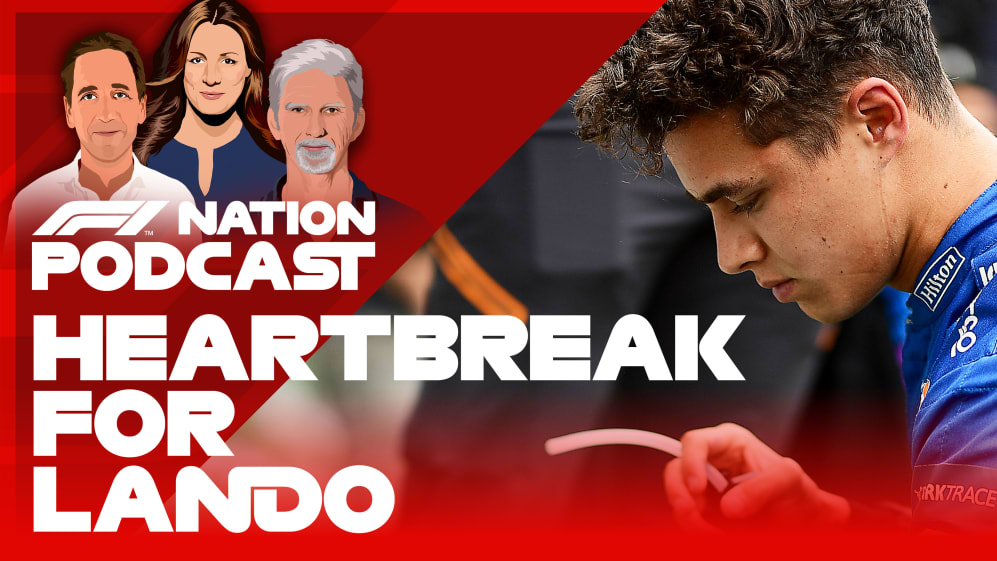 "You could look like a genius... and the other alternative is you look like an absolute plonker!" Yes, 1996 World Champion Damon Hill knows all about those strategy calls than can make or break your Grand Prix – and it's the type of call that confronted McLaren's Lando Norris in the dying moments of the Russian Grand Prix, as Norris chased down his first F1 win.
In this week's episode of our F1 Nation podcast, Damon – along with co-hosts Natalie Pinkham and Tom Clarkson – analyse that tricky call that pole-sitter Norris and his McLaren team were faced with in the final few laps of the race in Sochi, as Norris desperately tried to close out his maiden victory just as the heavens began to open.
READ MORE: 'Everything was under control' – Devastated Norris convinced win was on without late rain in Sochi
"That's such a difficult thing," says Damon, "when you're leading a race to decide, 'I'm going to surrender the lead of this race, because I think it's going to be too wet for slicks in a lap or two.' Ask yourself: do you think you'd like to press on and hope it's not going to rain hard? Who knew – really knew – it was going to rain harder and harder?"
For all that, as well as the gang's thoughts on Lewis Hamilton's milestone 100th victory, Max Verstappen brilliantly recovering from P20 to P2, and Damon's opinion on 2022 and his patented techniques for handling the most awkward media questions, tune into this week's episode of F1 Nation. You can listen either in the player above, or on Spotify or Apple Podcasts.
And if you want to put your own question to Damon Hill, simply send a voice note to AskDamonHill[at]gmail[dot]com for the chance to get it answered by the 1996 F1 champ.