Feature
F1 POWER RANKINGS: Two drivers share top spot after Baku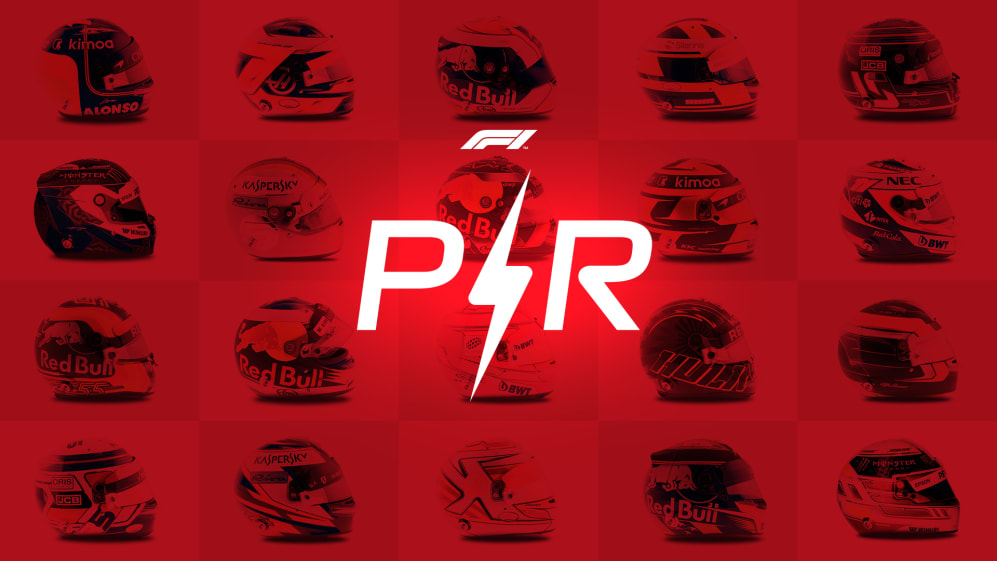 Valtteri Bottas made it two wins out of four races so far in 2019 with his redemptive victory at the Azerbaijan Grand Prix. But which drivers impressed our judges in Baku – and, more importantly, who have been the most consistent performers across the opening rounds of the season? The Power Rankings panel deliver their verdict.
HOW IT WORKS
- Our five-man panel assesses each driver after every Grand Prix and scores them out of 10 according to their performance across the weekend – taking machinery out of the equation
- Our experts' scores are then combined to produce a race score. As the season progresses, these race scores are then averaged to produce a ranking which reflects driver performance

Valtteri Bottas finds himself back at the top of Power Rankings for the first time since Australia, following yet another deeply impressive performance from the Finn. Using that sixth sense that makes him so good on hard-to-read surfaces, Bottas outgunned Lewis Hamilton for the second race in a row to take pole, before bossing his team mate on Lap 1 of the race when he swept in front decisively on the run down to Turn 3 and closing out the win. The lead of the championship, and joint-head position in Power Rankings, is his reward.

If Max Verstappen's Formula 1 career from 2015 to 2018 was characterised by frequent flashes of brilliance, in 2019, it's been based on lightning fast, grittily solid drives – less good for headlines and YouTube highlight reels, but exactly the comportment of a champion-in-waiting. The Dutchman delivered another belter in Baku, maintaining both his record of finishing in the top four at every race this season, as well as his streak of having at least one Ferrari behind him at the four chequered flags waved so far in 2019.

Lewis Hamilton may be spending next winter dog sledding and rally driving in northern Finland, given the effect that it appears to have had on his team mate. Once more, Hamilton's light didn't appear to be burning quite as brightly as we've come to expect at a Baku track that he admitted he tends to struggle at. And yet, once again, he finished in the top two, to sit just one point off Bottas in the drivers' standings. What's it going to be like when Hamilton starts going at full bore?

Sergio Perez was the joint-highest scorer in Baku, along with Bottas – and it's not hard to see why. The Azerbaijan specialist might not have been able to match his third-place finishes from 2016 and 2018, but he was still red-hot, qualifying a fantastic P5 before being pipped, with a certain air of inevitability in a Safety Car-less race, by the Ferrari of Charles Leclerc. Having only appeared in the Power Rankings for the first time last time out in China, Perez's season appears to be coming on strong.

Alex Albon's cockle-warming 2019 story continues, albeit that there was slightly less to feel warm about at the Baku City Circuit. Albon's Toro Rosso was patently quick enough for Q3 – as his team mate Daniil Kvyat proved by taking it there and then putting it P6 on the grid – but the Thai driver could only manage 12th in qualifying, while in the race, Toro Rosso's timing of their call to box Albon left him at the back of the pack, only allowing him to climb back to 11th at the race end. It was another good recovery from the rookie, but a better performance on Saturday would likely have resulted in points on Sunday.

Charles Leclerc has had a stuttering start to his Ferrari career, with performances ranging from the sublime to the disastrous to the slightly anonymous. We got a bit of all three in Baku, Leclerc looking unstoppable throughout Friday only to be stopped very suddenly by the Turn 8 barriers in Q2, denying him what had looked set to be his second pole position. In the race, he was then left questioning Ferrari's strategy in leaving him out on medium tyres until Lap 34 – a decision which saw him finish fifth for the third race this season. An extra point for fastest lap will have been scant consolation from a weekend that clearly held the potential for his maiden win.

Baku witnessed another fine performance from Lando Norris. The Briton was the sole McLaren representative in Q3, in what looked to be a mighty quick MCL34, managing a fighting seventh on the grid. That left him starting on the soft tyres, which he used to great effect off the line to run in P6 before taking too much life out of them and having to concede a place to his team mate. A late second stop for some more softs failed to pay dividends, but it still left Norris able to back up McLaren's best points haul since Bahrain last year.

The fire is still burning in Kimi-Matias, as shown by his disappointment in finishing 10th – despite having started from the pit lane! That was due to a front wing infringement which saw him stripped of his ninth place in qualifying – having been beaten for the first time this year by team mate Antonio Giovinazzi – but Raikkonen's battle back to his fourth points finish in as many races was typical of the resoluteness we've seen from the Finn so far in 2019.

Carlos Sainz finally makes it into the Power Rankings for 2019, having endured a rotten start to his season so far. That all changed in Azerbaijan, with the Spaniard managing a fine seventh in the race for McLaren, to take up his rightful place as the team's leading driver for the first time this year. He was gutted not to be able to follow Norris through into Q3, having been hobbled by yellow flags on his first lap, but once again showed his skill around Baku to net his third top-10 finish in a row here.

A lesser driver than George Russell might have had their confidence shot to pieces had an angry drain cover savaged the bottom of their car just minutes into the opening session of the weekend. That incident meant that Russell got just the hour-long FP3 session to play himself in – in a new chassis, to boot – at a track where confidence is everything. And yet, while team mate Robert Kubica put his Williams FW42 in the wall in Q1, Russell sailed through both qualifying and the race like an old pro to finish 15th. If ever a driver was crying out for better machinery, it was the 2018 F2 champion.