Feature
F1 Tracks: Check out the tunes that get George Russell through winter training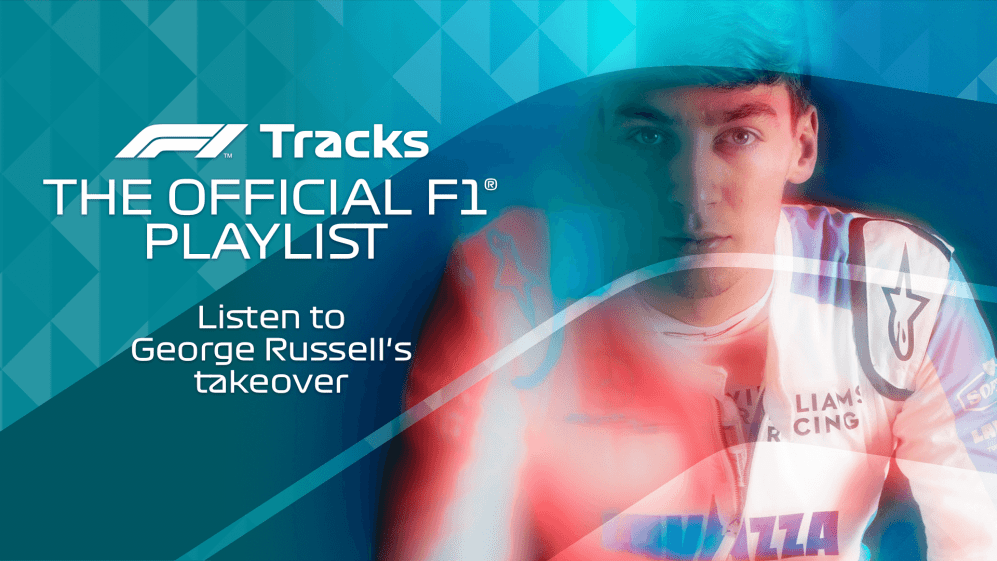 The Formula 1 off-season sees the drivers hunting for big gains in the gym. But big gains require big tunes. To start the year right, Apple Music has teamed up exclusively with Williams' George Russell, to take you through some of his favourite tracks when enduring his rigorous workouts off track.
The Williams driver has opted for an eclectic mix of hip hop, grime, R&B and pop, featuring everything from Kanye West's Power, to Drake's Started From the Bottom, to Robbie Williams' Let Me Entertain You – on top of tracks from the likes of Stormzy, Ed Sheeran and Eminem.
F1 TRACKS: Listen to Lance Stroll's takeover playlist
George's F1 Tracks playlist can be found on Apple Music – and read on as he explains the important role that music plays in his life, and how he landed on his selection.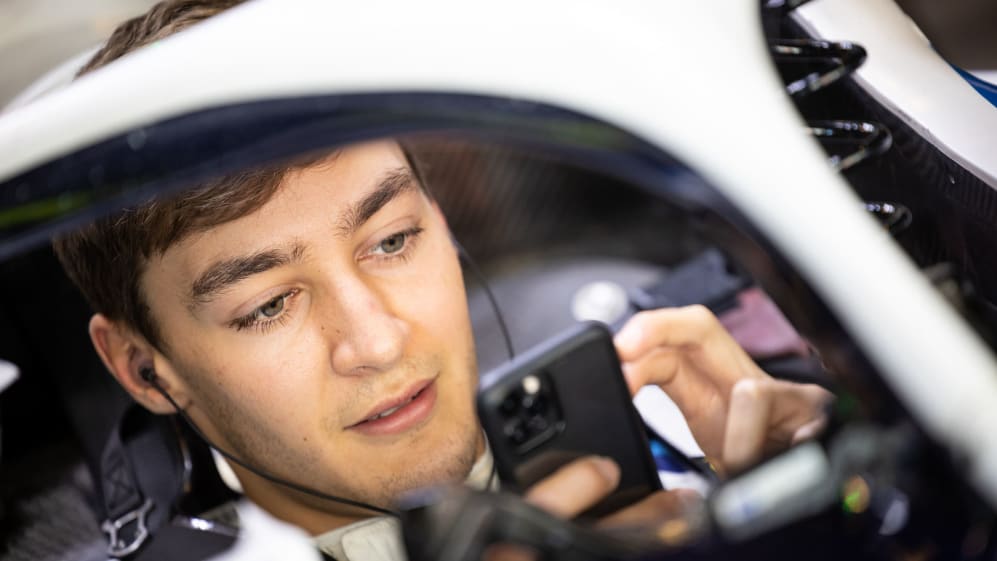 Q&A: George Russell
What was the first album you bought?
Eminem Recovery.
Which artist dead or alive would you love to see perform live and why?
Freddie Mercury. I've watched a lot of his performances on YouTube, especially the one with his "ayyyy ohhh" and it just seems electrifying. The atmosphere must have been something else.
Who is the best artist you've seen live?
I haven't seen anybody live believe it or not… which I regret, especially now when it seems it'll be a while before that's possible again.
If you were stranded on a desert island and were allowed to take three albums with you, which would they be?
Justin Timberlake FutureSex/LoveSounds, Drake Nothing Was The Same, Coldplay Mylo Xyloto.
READ MORE: Why Virtual GP series win says more about George Russell than you may think
What's your guilty pleasure when it comes to music?
I love a bit of old school hip hop here and there.
If you could go to a gig with three people dead or alive, who would they be and what band/artists would you go and see?
Freddie Mercury, Michael Jackson and Robbie Williams.
You work hard on your fitness outside of the car. Which tracks really help push you through a workout?
A bit of slow rap. Drake is often what I like to listen to while training.
After a gruelling season, which tracks do you like to chill to during the off-season?
I like to listen to a bit of chilled beach club vibes. It's the time to wind down and relax.
Which tunes do you blast through your headphones to get you in the zone before a race?
I actually like listening to a bit of Rihanna and Jay-Z pre-race. A bit of a random one but it allows me to focus for whatever reason.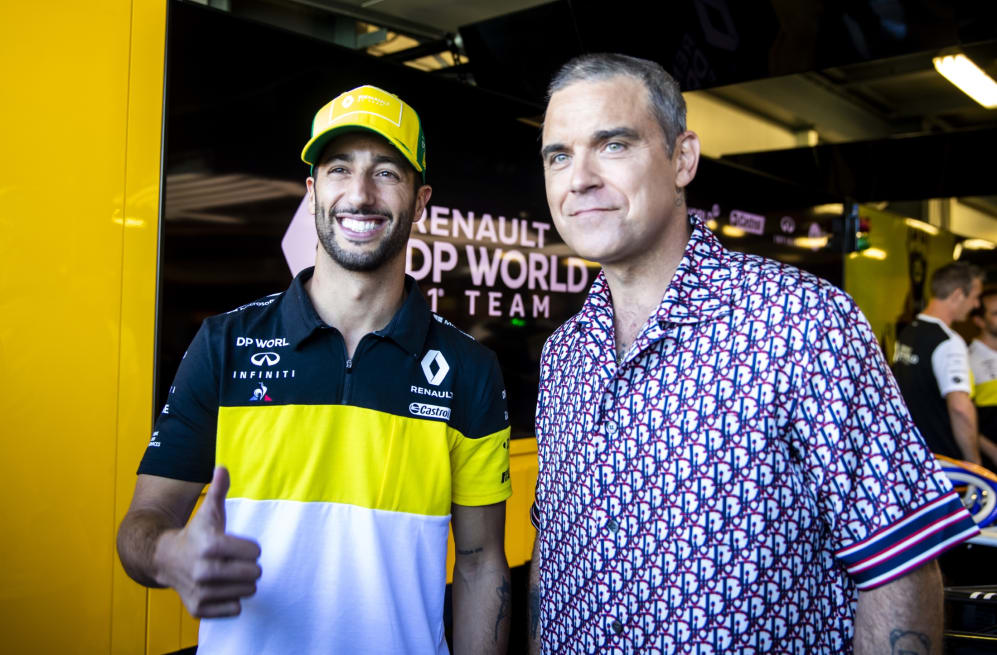 Which tunes do you like to celebrate to with the team after a successful race weekend?
In any season, let's say during my junior career when we were winning, you would want to leave the true celebrations until the end of the season as the championship was the goal. One that comes to memory after a championship win was DJ Khaled All I Do Is Win. That was a laugh and brings back good memories.
Suppose you are allowed music in the cockpit – you are hunting down the car in front of you for the lead of the Grand Prix in the closing laps. Which song to you listen to and why?
Eminem – Lose Yourself. Firstly it's just a tune but secondly it's just incredibly motivating. If you're not motivated and feeling like you're going to go out there and achieve the goal you're chasing, nothing will motivate you.
WATCH: The story of George Russell's dramatic Mercedes debut in the Sakhir GP
You form a supergroup with three other F1 drivers – who do you pick, and who plays what?
Danny Ric on the drums. I can see him rocking that with very long hair covering his face. Danny Kvyat on the guitar, as I know he actually plays the guitar so that's only fair. Lando playing the triangle. I wouldn't want him causing too much chaos and messing everything up. GR as lead singer (even though I can't sing to save my life).
Is there a certain song which instantly reminds you of a moment in your F1 career?
DJ Fresh Gold Dust. 2011 European [karting] Championships, I managed to win the championship and that was the song I listened to all week. That'll forever be in my memory.
Who is your ideal act to bring the party and close the Abu Dhabi festival at the end of the season in style?
Probably Drake. Sort it out F1!
You can listen to George Russell's F1 Tracks playlist via Apple Music.