Feature
F1 TRACKS: Grammy award-winners the Black Eyed Peas take over the official F1 playlist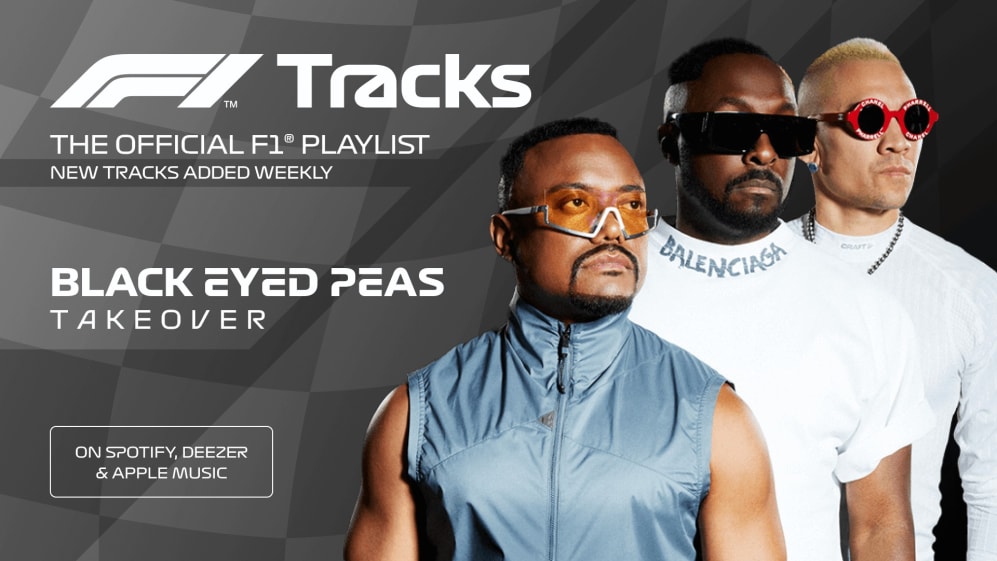 Award winning music group Black Eyed Peas are taking over the official F1 Tracks this weekend, putting an electrifying playlist together ahead of the season finale in Abu Dhabi.
You can listen to the playlist here, featuring some of the biggest artists in the world – and scroll down for an exclusive Q&A with the group.
What's the best thing about F1?
The best thing is the overall experience car racing, international driver representation, and music and global branding.
Any similarities between the buzz of F1 and the buzz of live music?
Yes, both F1 and live music cause that adrenaline rush and they both are loud.
Favourite Driver?
Lewis Hamilton and Sergio 'Checo' Perez.
Favourite Team?
Mercedes.
Favourite F1 Track?
Singapore.
If you could pick one of your songs to be the new theme tune for F1, which would it be and why?
Simply the Best because every team and driver want to be known as simply the best to ever race!
What are your favourite memories from following Formula 1?
Performing in the rain at F1 Singapore!
Which F1 driver do you think would make the best music artist and why?
Lewis Hamilton, Because he understands musicality and he is already the ultimate rock star.