Feature
F1 TRACKS: Jonas Blue picks the tunes for us ahead of the Saudi Arabian Grand Prix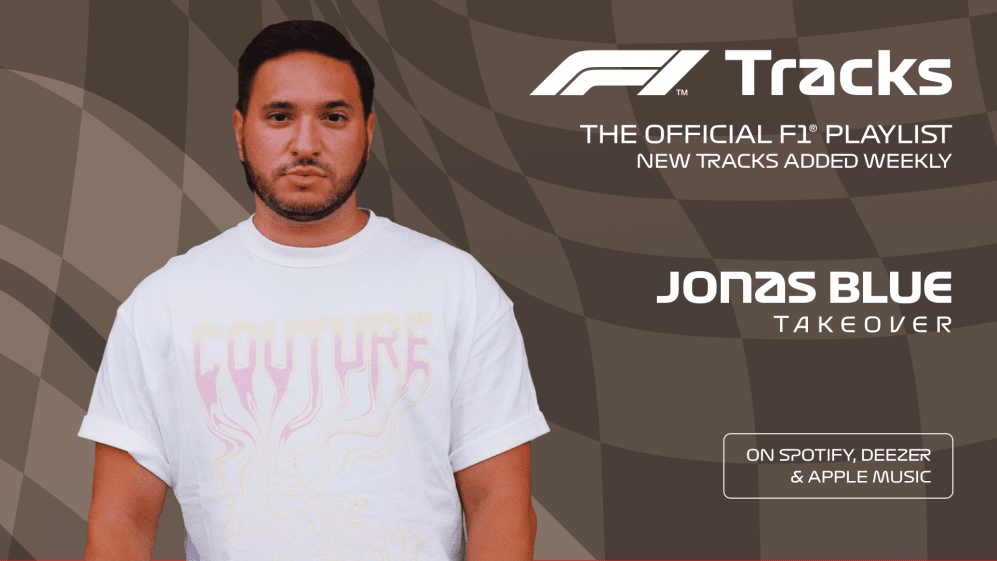 DJ, record producer and songwriter Jonas Blue provides the soundtrack to Jeddah for the second race of the 2022 Formula 1 season: the Saudi Arabian Grand Prix.
The English-born artist has gone topical for his exclusive playlist, opting for the track Ferrari from James Hype and Miggy Dela Rose – while elsewhere, there's tracks from the likes of Jodie Harsh, SIDEPIECE and Mercer.
Click here to listen to the full playlist – and read on for an exclusive Q&A with Jonas Blue.
What's the best thing about F1?
It's amazing to see the best drivers, in the fastest cars in the world go head to head! There's no room for mistakes at the top, which makes it intense and exciting.
Any similarities between the buzz of F1 and the buzz of live music?
Seeing the drivers on the starting grid waiting for the lights to go out reminds me so much of being backstage waiting to go on. The excitement, the nerves, the buzz of the crowd, there's nothing quite like it.
Favourite driver?
They're all incredible racers, but If I had to pick one, I'd keep it homegrown and root for Lewis Hamilton. I'm excited to see how Georgey boy [George Russell] does this year at Mercedes too.
Favourite team?
Mercedes for the speed and Williams for the livery colour (blue!).
Favourite F1 track?
It has to be Monaco. It's one of my favourite places to visit and when the F1 arrives, Monte Carlo really comes alive.
What are your favourite memories from following Formula 1?
I think watching Michael Schumacher at Ferrari was a privilege for any motorsport fan. But it's also been amazing to see the F1 community come together to support so many important causes in recent years, especially with everything that's been going on.
Which F1 driver do you think would make the best music artist and why?
I've seen that Lewis is a bit of a music producer and pianist. I should ask for a few driving tips in return for some mixing secrets!
Tell us about new single Angles?
Angles is a track I'd been tinkering with for a while, it's my voice doing the vocal, and it follows up a club track I did called I Wanna Dance. I connected with Sevenn quite recently and felt he would bring something special to the production with me – and he definitely did. It uses a sample from a track I always loved, In White Rooms by Booka Shade – it's a club track at the perfect time when clubs are coming back and I'm back into the full swing of touring, which I'm absolutely loving – nothing beats the feeling of playing in front of a packed crowd of people absolutely loving the vibe!