F1 TRACKS: Listen to Jax Jones' takeover for the 2021 Saudi Arabian Grand Prix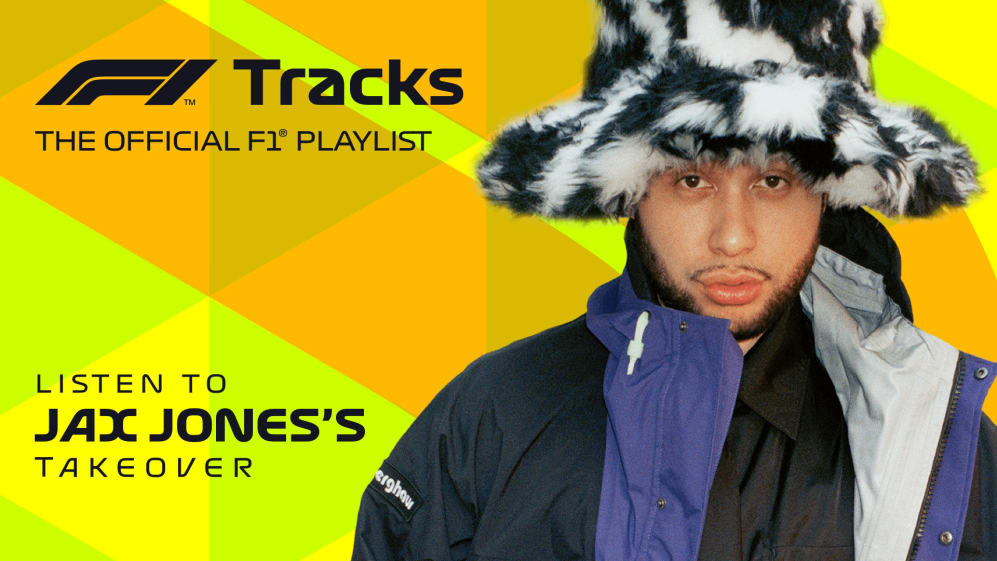 Top DJ Jax Jones takes over the F1 Tracks playlist ahead of the first-ever Saudi Arabian Grand Prix on December 3-5.
The Grammy award-nominated British DJ, songwriter and producer broke through with his 2017 singles Instruction featuring Demi Lovato and Stefflon Don, and Breathe featuring Ina Wroldsen. He followed that up with Ring Ring with Mabel featuring Rich the Kid and One Touch with Jess Glynne.
This year has seen Jax Jones release his Deep Joy EP plus Out Out with Joel Corry featuring Charli XCX and Saweetie.
Listen to Jax Jones' playlist here and read his exclusive Q&A below...
Do you have a favourite song to drive to?
Depends on my mood. I like to create small playlists of songs that I may be referencing to finish some of my own music. So it could be anything from a house record like Lil' Louis' French Kiss to Frank Ocean's Nostalgia, Ultra mixtape.
If one of your songs was to be the new theme tune for F1, which would it be and why?
My collaboration with Raye – You Don't Know Me. To me it's a perfectly executed pop dance record which mirrors the precision you need with the F1 vehicles. Also the mood it creates makes you ooze cool, confidence and ambition.
What is something F1 and your music have in common?
I'm all about putting in the work to get results. My fans know that, and drivers in F1 need to have that mindset too. I also make the music for everyone to enjoy. Non-exclusive. It's about bringing the world together and pushing the binaries of dance music.
Can you tell us a bit about your next album?
It will have sing-along pop moments as well as club bangers to make you hit the dance floor.
What have you missed most about performing live and when will you next be touring?
I've missed making connections in person with my fans. The church that is the dance floor, creating a special feeling. Touring is still fragmented across the globe due to different guidelines in different countries but I'm taking the opportunity to play in more intimate venues which allows me to test out new music I've made in the week. I haven't had that luxury in a long time.
Any similarities between the buzz of F1 and the buzz of live music?
The atmosphere and the unity.
Tell us about your new single?
It's called The Don and it's out now for your listening pleasure. It's with Steff London & System.Inc. We made this track literally a couple weeks ago. I played it to Stefflon and she loved it. We went into the studio the next day to write the lyrics and cut the vocal. The way she delivered both the rap and singing elements is why Steff is the real Don! When something feels good, it's best not to overthink it, let's get it out. That's the new energy.
Tell us about what you have coming up next year and where you will be playing shows?
I'm digging deep into my creativity to release the most music I ever have. I'll also be supporting the artists on my label WUGD, collaborating with them. I'll be looking for new talent as well. So it's going to be super exciting.