Feature
F1 TRACKS: Listen to Jungle's takeover ahead of the 2021 British Grand Prix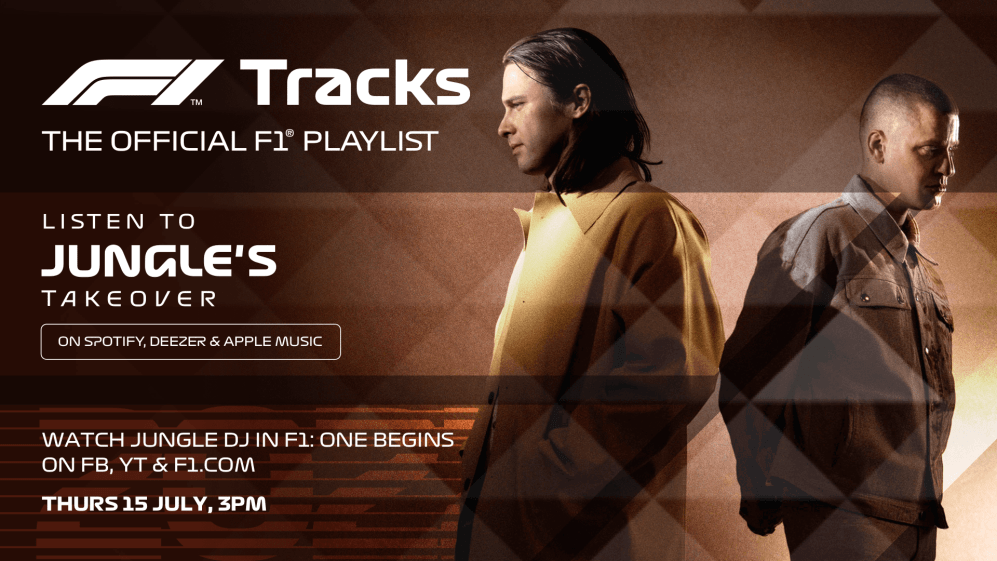 British electronic music project Jungle take over the F1 Tracks playlist ahead of the 2021 British Grand Prix, with the pair – Josh Lloyd-Watson and Tom McFarland – also taking part in a Q&A ahead of the Silverstone round.
Jungle's playlist includes hits by M.I.A, James Brown and Lorde – an eclectic mix of music that will get you in the mood for the 2021 British GP, the 2022 F1 car reveal, and the inaugural F1 Sprint event.
Plus, scroll down for the Q&A as the pair of F1 fanatics are absolutely buzzing for this weekend. They said: "Silverstone is the pinnacle of the Grand Prix calendar for a British F1 fan and it's an honour to be a part of the 2022 car launch."
Jungle's third album, Loving in Stereo, is out in August.
Q&A with Jungle
What's the best thing about F1?
The fact that it's a sport of such fine margins.
Any similarities between the buzz of F1 and buzz of live music? Absolutely, sport and music bring people together in a way that nothing else can.
Favourite Driver?
Lando.
Favourite Team?
McLaren (British through and through).
Favourite F1 Track?
Interlagos.
Please suggest a song for our playlist? Four Horsemen by Aphrodite's Child.
If you could pick one of your songs to be the new theme tune for F1, which would it be and why?
Keep Moving. Speaks for itself really…
What are your favourite memories from following Formula 1?
Hamilton winning his first title at Interlagos after passing Timo Glock in the last sector. Scenes…
Which F1 driver do you think would make the best music artist and why?
Fernando Alonso because he's got the best rhythm behind a wheel.
You could go to a gig with three people dead or alive, who would they be and what band/artists would you go and see?
Led Zeppelin with James Hunt, James Dean and James May.
Tell us about your new album?
It's our best yet and it's definitely good driving music. We always test our records to see how they feel in a car when we're finishing them.