F1 TRACKS: Listen to Kygo's takeover ahead of the Mexico City Grand Prix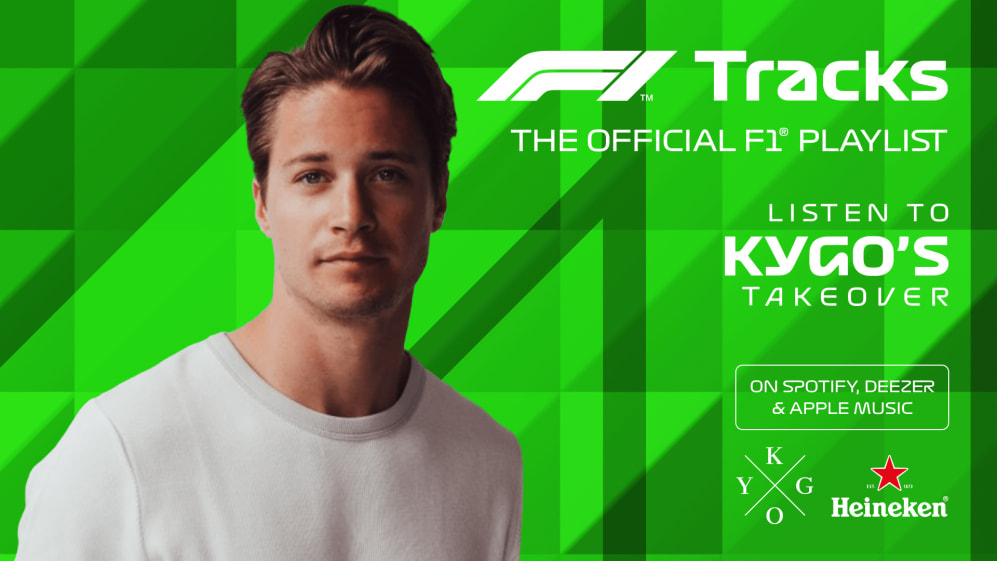 Norwegian DJ Kygo takes over the F1 Tracks playlist this week to get you in the groove for the 2021 Mexico City Grand Prix.
Kygo shot to fame with Firestone featuring Conrad Sewell off his 2014 release Cloud Nine. His 2017 album, Stargazing, had hit singles featuring the likes of Ellie Goulding and Selena Gomez while in 2020 he remixed Tina Turner's What's Love Got to Do with It.
His most recent album, Golden Hour, was released in 2020 and hit singles Love Me Now ft. Zoe Wees plus Undeniable ft. X Ambassadors have seen Kygo go from strength to strength in 2021.
Check out his Mexico City Grand Prix playlist here, and read on to learn more about his love for F1...
Q&A
What's the best thing about F1? I really love the culture around F1, the drivers are always pushing it to the limit, the fans are insane and they go through some tough travel schedules similar to how artists tour.
Are there any similarities between the buzz of F1 and the buzz of live music? Yeah the nerves and adrenaline those guys must have driving at crazy speeds and getting in front of crowds of 100,000+ to play unreleased music or piano has to be a similar feeling.
Favourite driver? Lewis Hamilton.
Favourite team? Red Bull.
Favourite F1 race track? I've always wanted to check out a race at Suzuka. Japan is one of my favorite places in the world and that track is one where a driver really has to be in control.
Please suggest a song for our playlist? My new single with X Ambassadors, 'Undeniable'.
If you could pick one of your songs to be the new theme tune for F1, which would it be and why? Stole The Show.
What are your favourite memories from following Formula 1? I had a fun time at the F1 race in Bahrain and got to really experience what F1 was all about and since then been a big fan.
Which F1 driver do you think would make the best music artist and why? Probably Lewis Hamilton. He's already such a rockstar, I could definitely see him being an artist in another life.
Tell us about your new single? My new single 'Undeniable' is a song I had so much fun making. I started working on an idea at a studio in LA and Sam from X Ambassadors came by the studio for a few days and we ended up writing a song we both love. Sometimes working on music or getting creative can be really frustrating but this song came together pretty naturally.