F1 TV unveils new features and presenter line-up ahead of 2023 season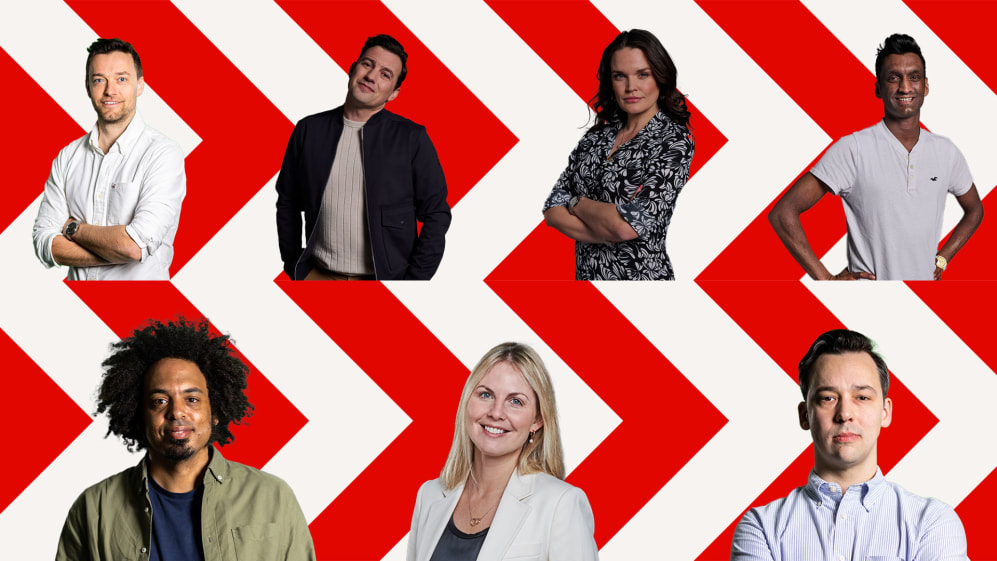 With the brand new Formula 1 season now just days away, F1 TV has unveiled its presenter line-up and a new package of features, as it looks to bring the drama and excitement of Grand Prix racing to fans around the world.
This expert analysis will be provided by Will Buxton who returns as lead presenter alongside Laura Winter, Rosanna Tennant and Lawrence Barretto. Alex Jacques will lead the commentary team, supported by co-commentators Jolyon Palmer and James Hinchcliffe.
READ MORE: Get up to speed on the 2023 season with F1 TV Pro – and enjoy 20% off an annual subscription
Formula 1 Ambassador and Channel 4 pundit, David Coulthard will also provide commentary for a number of races throughout the season, and Sam Collins will return as F1 TV's technical analyst for the new season.
Launched in 2018, F1 TV Pro offers fans the chance to follow commercial-free live streams of every race, with additional exclusive feeds, while the less expensive TV Access provides fan with live race timing data and full race replays.
F1 TV subscribers can watch unique camera angles and access other exciting features such as driver onboard cameras, team radios, in-depth data and behind the scenes footage.
Fans also have the option to browse through thousands of hours of archival footage and relive some of the sport's most iconic and memorable moments – and this year, several new features have been unveiled on F1 TV Pro to make the platform even better. These include:
Continue Watching – Fans can pick up watching their favourite F1 content right where they left off across any device.

Watch Live or From Start – Fans who miss the start of the race now have the option to enjoy the race spoiler free.

Search – Fans can now search for their favourite F1 content without having to scroll through the F1 archives.

Live Now – F1 TV will now send fans notifications when a live session is about to start.
READ MORE: What to watch on F1 TV – Our presenters pick their favourite shows ahead of the new season
In other features new to this season, F1-produced commentary will now feature on YouTube F1 highlights and a number of new shows will take place across a race weekend, including new prologue and epilogue shows for practice sessions.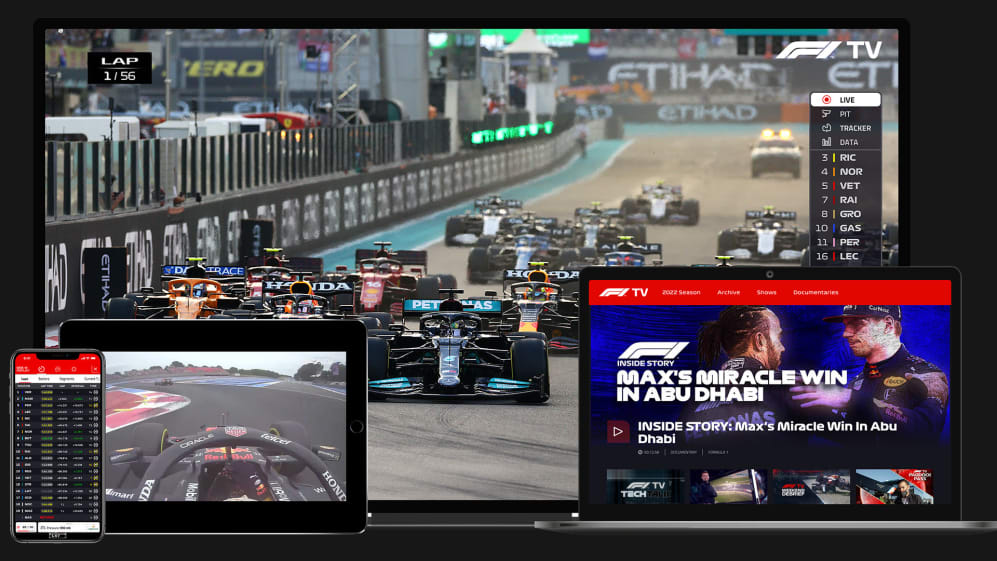 F1 TV is available in 118 countries, with F1 TV Pro available in 89 countries. Following the successful launch of the platform in India earlier this month, plans are in place to launch the OTT service in several new markets throughout the year.
Ian Holmes, Director of Media Rights and Content Creation at Formula 1 said: "Since 2018, F1 TV has grown to become a best-in-class broadcast service for fans in many parts of the world, offering unfiltered access on track and top-quality technical analysis in the paddock.
"This year's exciting presenter line-up and new features further enhance the fan experience and demonstrate Formula 1's ongoing commitment to produce premium content for our fans. As we look to expand F1 TV to new markets around the world, we will continue to explore new and innovative ways to successfully capture the spectacle and entertainment of Formula 1."