F1 will come out of coronavirus crisis in stronger place, says Brawn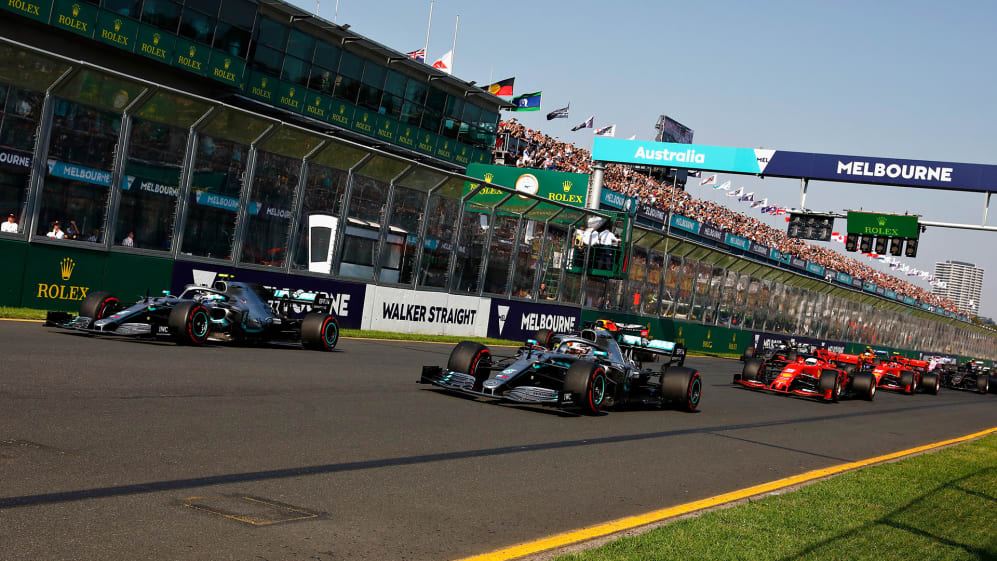 The coronavirus pandemic has wreaked havoc with sporting calendars, but F1 motorsport boss Ross Brawn is hopeful Grand Prix racing can learn lessons from a very difficult situation so the championship emerges on a stronger and more sustainable footing when racing gets going again.
Canada was the ninth race to be postponed or cancelled earlier this week, meaning Formula 1 will not resume until late June at the earliest. Brawn has suggested 19 races could still be possible, with races possibly going behind closed doors.
F1 bosses have moved to help reduce costs to help protect teams, including extending the shutdown by 14 days to five weeks. Three teams – McLaren, Williams and Racing Point – have put some of their staff on furlough, as have F1, while senior management and some drivers have taken pay cuts.
READ MORE: F1 and coronavirus FAQ: Everything you need to know
Finances were a talking point in Monday's conference call between the 10 teams, F1 and the FIA, with a sharp focus on the cost cap, set to be introduced in 2021. It was set at $175million, a figure F1, the FIA and some teams had hoped would be lower.
It's going to be painful, but the sport is going to have a future
Brawn hopes the strain the pandemic is putting on sport financially will help all parties reach a consensus to reduce that figure, and in turn make F1 more sustainable in the future.
"Perhaps this is a time for a reset and a time to say, 'look, in the good times F1 operated at a certain level, now is the time to take a view on that and decide we need a reset in terms of the cost and the best things that are needed for F1'," Brawn told Sky Sports.
"We have fought hard to get to where we got to with the budget cap at $175million for the year. It was higher than we wanted but that was the equilibrium we could find with all the teams. I won't pretend that was ideal, it was not what we wanted but that was where it was.
READ MORE: What is the 2021 F1 cost cap and how will it be enforced?
"The COVID crisis has created an opportunity for people to take a second look at what is a realistic and sensible level of a budget cap and it has allowed us to renegotiate again with extra determination and extra commitment.
"It is a statement that this is what we told you the budget cap was for. When we have this crisis, we can turn the dial down. We said that when it was introduced. We're here sooner than anyone wanted. We're here now. It would be irresponsible to ignore it.
"We all have to re-adjust to these new levels. It's going to be painful, but the sport is going to have a future. I think we will come out of it in a much stronger place once we get through this."