Feature
F1's Best Drives #1 – Stewart conquers The Green Hell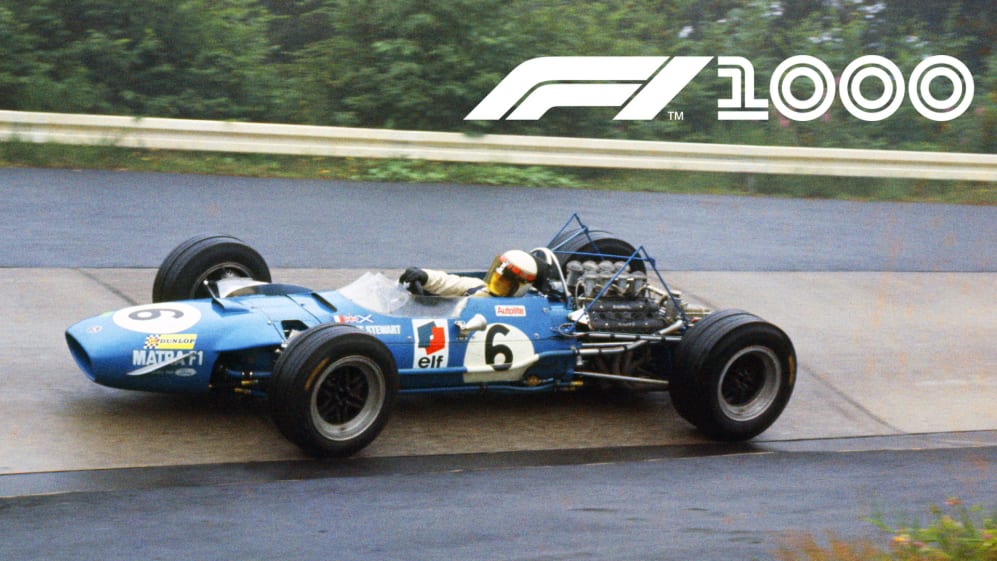 The upcoming Chinese Grand Prix will be the 1,000th race in the world championship's glorious history, and in celebration we're counting down the 10 best performances of all-time, from virtuoso drives to brilliant comebacks. And who better to curate our list than Hall of Fame journalist David Tremayne, who has been on the ground at more than half of all of the F1 races run to date. As his ultimate choice of F1's greatest drive, DT recalls Jackie Stewart's courageous and dominant win at the Nurburgring in 1968, a victory that came in the wake of several high-profile deaths – not least Stewart's compatriot and friend Jim Clark.
Who:
Jackie Stewart
Where:
Nurburgring, Germany
When:
1968
Race number:
169
1968 was a very dark season for Formula 1. The death of the stellar Jim Clark in the Deutschland Trophy Formula 2 race at Hockenheim, on April 7, was what Jackie Stewart described as the sport's equivalent of the atomic bomb. And it set in motion a malignant series of high-profile tragedies – cruelly spaced at almost monthly intervals.
On May 8, Clark's popular former team mate Mike Spence died testing a Lotus turbine at Indianapolis. On June 8, Italy's Ludovico Scarfiotti, winner of his home Grand Prix in 1966 for Ferrari, was killed in a Porsche 910 in the Rossfeld hillcimb.
READ MORE: F1's Best Drives #2 – Clark obliterates opposition at 'hated' Spa
On July 7, during the second lap of the French GP at Rouen, French veteran Jo Schlesser succumbed when the under-developed, air-cooled Honda RA302 cut out on the descent to the Nouveau Monde hairpin and crashed in flames.
The German GP was held at the old Nurburgring on August 4, which meant that the most challenging and dangerous circuit in the world would host an event on what was effectively the fifth month in the sequence.
Ken Tyrrell admitted with shame many years later that it was the only time in his life he'd instructed a driver to venture out on track against his inclination
Tensions were thus already high, and today the race would never have been started such were the conditions. But back then the ugly blend of heavy rain, fog and mist was just something else drivers were expected to deal with, regardless of the fact that, on this occasion, it was as if they were playing Russian Roulette.
Ken Tyrrell admitted with shame to the author many years later that for the only time in his life he'd instructed a driver, Jackie Stewart, to venture out on to a track against his inclination, and that he had suffered horribly psychologically as he watched every one of his laps wondering if he had signed his death warrant.
READ MORE: F1's Best Drives #3 – Moss withstands the might of Ferrari at the Nurburgring
Jackie himself was far from happy, recalling slightly less horrible conditions at Spa two years earlier when he had crashed heavily and been trapped in a ditch as his BRM leaked fuel. But the Scot had a way of dealing with such situations when he stepped into the cockpit, and rose brilliantly to the occasion. Using hand-cut Dunlop tyres on his Matra-Ford, he outpaced rivals Graham Hill in a similarly-engined Lotus and Chris Amon in a Ferrari, somehow finding his way through the gloom and winning by an incredible four minutes after the drive of his life.
"When I got back to the pits," he later admitted, "the first question I asked Ken was, 'Who died?'"
When Tyrrell told him that nobody had, it was as if an evil spell had finally been exorcised, despite the appalling conditions. And somehow it was apposite that when the terrible run of tragedy finally had been broken, it should have been Clark's countryman, closest friend in racing and natural successor who had given such a masterclass in driving ability and mind management.
Without question, it was one of the greatest performances in F1 history.
Check out Sir Jackie Stewart's episode of Beyond The Grid, the official F1 podcast, as he discusses surviving Formula 1's most dangerous period...