Feature
F1's most memorable car launches: McLaren MP4/22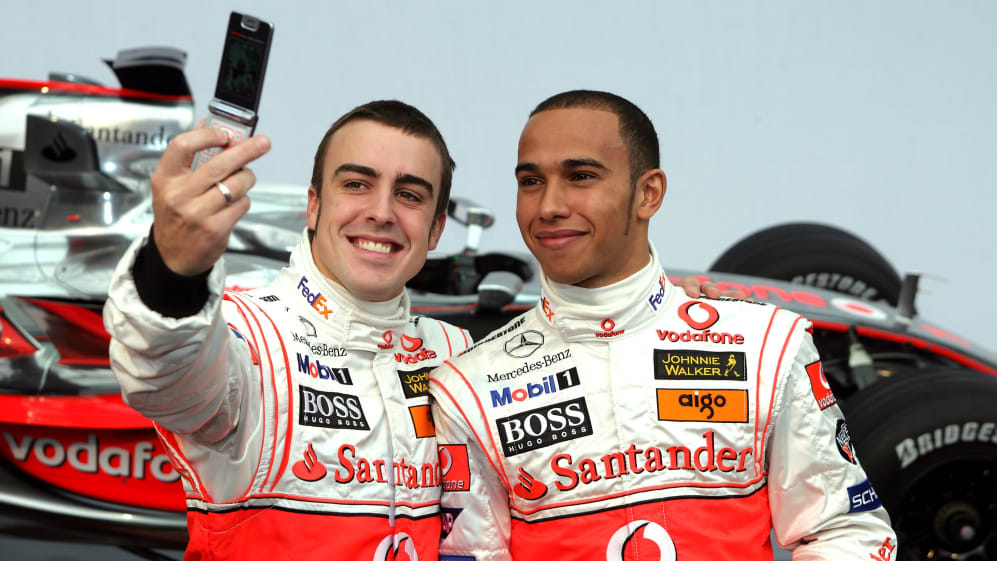 After a long winter, the F1 car launch season is the reviving tonic that puts the pep back in the steps of Formula 1 fans the world over. But before the covers start getting pulled off the latest generation of contenders, we wanted to look back at the most shocking car launches in F1 history. From parading pop stars to some truly eye-catching (read: eye-watering) liveries, we bring you the reveals that have made the front pages as well as the back pages over the years. Today's offering: the McLaren MP4/22.
When?
January 15, 2007
Where?
Valencia, Spain
What?
We know, we know, it's easy to snigger after the fact – but you really do have to stifle a little chortle when you watch the footage of McLaren's enormously extravagant launch of their MP4/22, given the 20/20 hindsight of knowing how their 2007 season was going to end up.
That year saw the team unveil arguably their most exciting new driver line-up since Alain Prost and Ayrton Senna in 1988, with reigning double champion Fernando Alonso paired with Lewis Hamilton, by far the brightest star in the junior single-seater firmament at the time.
To mark the occasion, McLaren shut down a huge chunk of downtown Valencia for a lavish street festival. The drivers were paraded in front of 250,000 fans on the back of Mercedes SL55s, before hitting the streets in a pair of the previous year's MP4/21s. Couple that with some jaw-dropping circus acts and plenty of media opportunities – mostly involving the drivers taking endless photos of each other on their phones, a nod to new title sponsors Vodafone – and you really had an F1 launch for the ages.
Fast forward 12 months, of course, and the picture looked very different. "I'm sure that 2007 is going to be a year that we're all going to remember," purrs Ron Dennis in the team's official launch video, and how right he was. Alonso would quit the team after just one season, his relationship with both Hamilton and McLaren having turned a luminous yellow shade of toxic, while the team would go on to have their 2007 championship results stricken after getting caught up in the Spygate scandal, and finding their coffers lighter to the tune of $100 million as a result.
Enjoy these other memorable F1 car launches…