F2 title miss has made me a better driver – Norris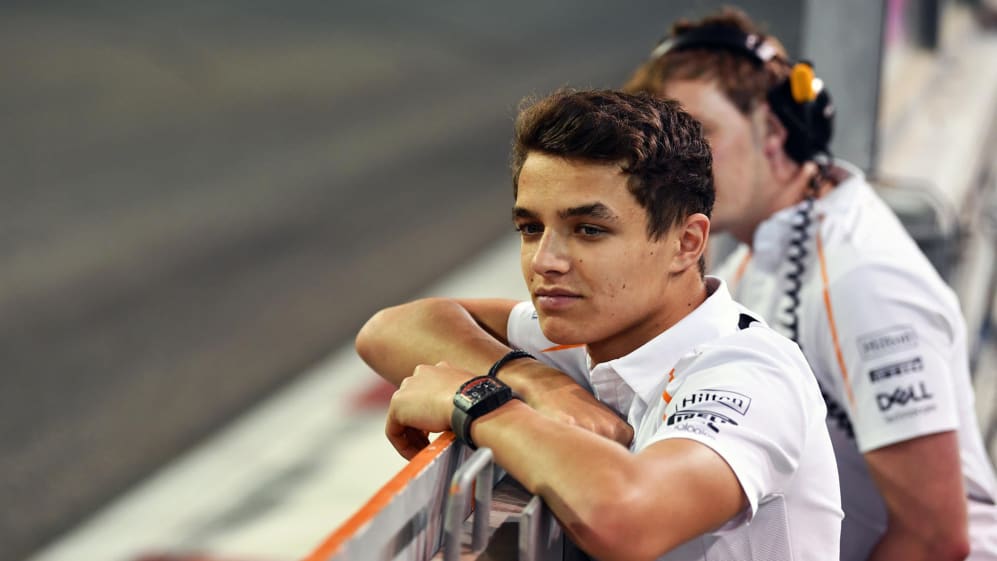 "It was a good enough year for me to learn that I can't always win." That's how Lando Norris honestly assesses his Formula 2 campaign of last year, having missed out on the title to British rival George Russell. The 2019 McLaren racer had become accustomed to winning championships in previous years, but admits 2018 was the ideal learning experience for him ahead of his rookie Formula 1 season…
Norris certainly knows a thing or two about winning, having enjoyed a stellar rise through the karting ranks before highlighting his undoubted racing talent with a string of single-seater championships, including the 2017 European Formula 3 crown.
Those exploits saw him enter his maiden F2 season as a McLaren junior with a glowing reputation, and while he ended 2018 as runner-up, with just one race victory to his name, his performances were enough to persuade his Woking squad to hand him a 2019 F1 drive.
And the 19-year-old sees the positives from his title-less campaign, believing the experience will stand him in good stead as he prepares to partner Carlos Sainz in leading McLaren's bid to climb back towards the front of the grid.
"In some ways, last year I didn't win the championship, so it was a good enough year for me to learn that I can't always win," he said, speaking at the Autosport International Show last weekend.
"I don't mean to be arrogant but I've always been with good teams, always had good people around me, and that has helped me be a better driver. That has helped me win races and championships. I have been able to experience different things to other drivers.
"At the same time, Formula 1 is very different, every year there are big changes and you can't always be where you want to. That's something I have to learn, something I have started to learn last year: how you have to develop and progress, and become better as a team.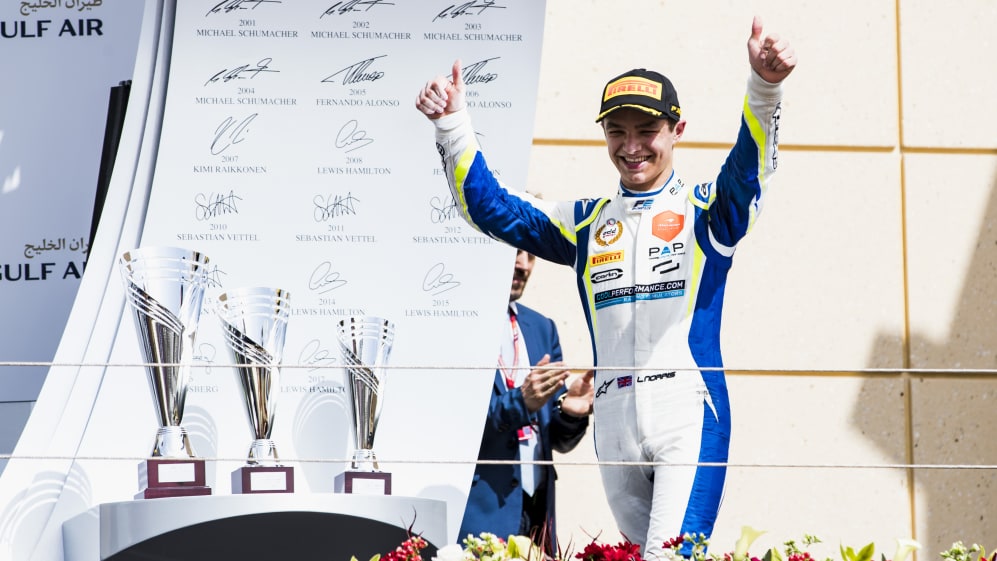 "In Formula 2 and Formula 3, it's a one-make series. There are smaller things you can change, but you can still be separate to other teams. In F1, everything is different. Different people, car, different engine, and so on.
"There are a lot of things you have to put together to become better overall. That's one of the things I'm not going to be perfect at, but over time I will become better - and be a better driver in terms of helping myself and the team, and one day hopefully win a world championship."
Norris forms half of a new-look driver line-up for McLaren, who also recently hired former Porsche LMP1 boss Andreas Seidl in the newly-created role of Managing Director, and the highly-rated youngster is keen on learning as much as possible from team mate Sainz.
"For every driver, an aim is to beat their team mate," he added. "Of course he's going to be doing the same for me. Every team mate wants to beat their team mate.
"In the ideal world, if I was perfect, I would be able to beat him or whatever team mate I have in every race. That is very unlikely to happen. I'm not going to be in that situation. There's things I need to learn from Carlos and the different drivers.
"And (I need to) improve as a driver - it's my first year so there's definitely going to be things that I'm not very good at, things I can improve and make myself a better driver in. Of course I want to beat him in some races.
"It's very unlikely anyone is always able to thrash their team mate in every race. It's my learning year and my first year of hopefully many (in F1). I want to do well, but at the same time I want to learn and make progress and become a better driver.
"In the ideal world I will be able to do well and beat everyone in every race. But that's a vision – that isn't what is going to happen for sure. I need to be able to do well and show I am a worthy driver in Formula 1."