Feature
FACTS AND STATS: A grand slam first, and Red Bull's maiden double score at Imola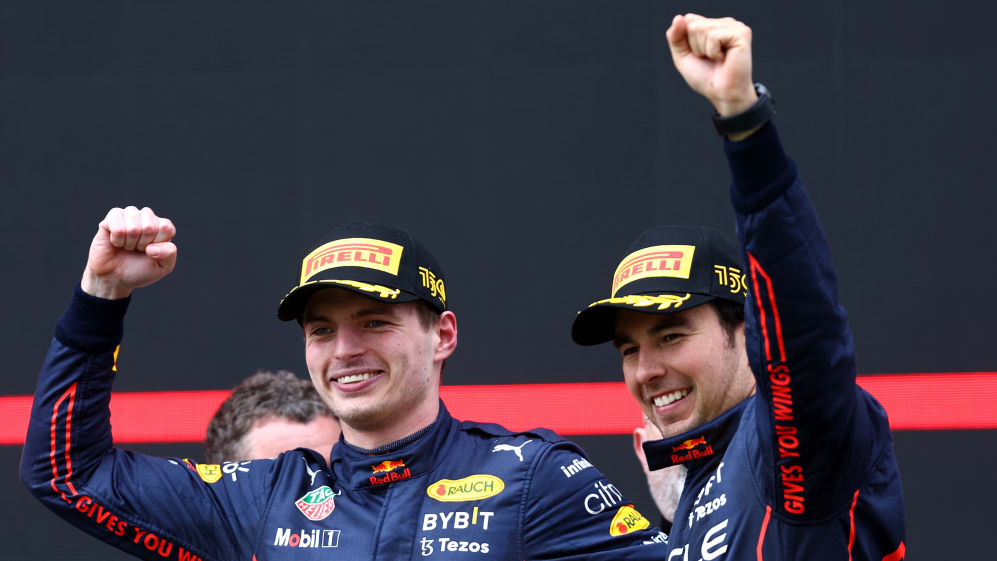 Sunday's Emilia Romagna Grand Prix put a whole new spin on the 2022 season, after it all went wrong for Ferrari on the team's home soil – quite a turnaround from their joy in Australia. The form reversal with Red Bull threw up some fascinating numbers, as did the results further down the grid…
• Today was only the 2nd time Red Bull have taken a one-two finish in the hybrid era (the other was Malaysia 2016 when Daniel Ricciardo led home Verstappen.
• Verstappen has won every time he has seen the chequered flag this year (two Grands Prix and one F1 Sprint.
REPORT: Verstappen leads Red Bull 1-2 as Ferrari falter in action-packed Imola race
• Verstappen took pole, victory, fastest lap and led every lap – the first grand slam win in F1 history where a driver has taken P1 on the grid twice on the same weekend.
• Today was also the first time in F1 history that there have been consecutive grand slams for different constructors/drivers (Leclerc, of course, won last time out for Ferrari in Australia from pole, taking fastest lap and leading every lap)
• Red Bull had never previously scored with both cars at Imola.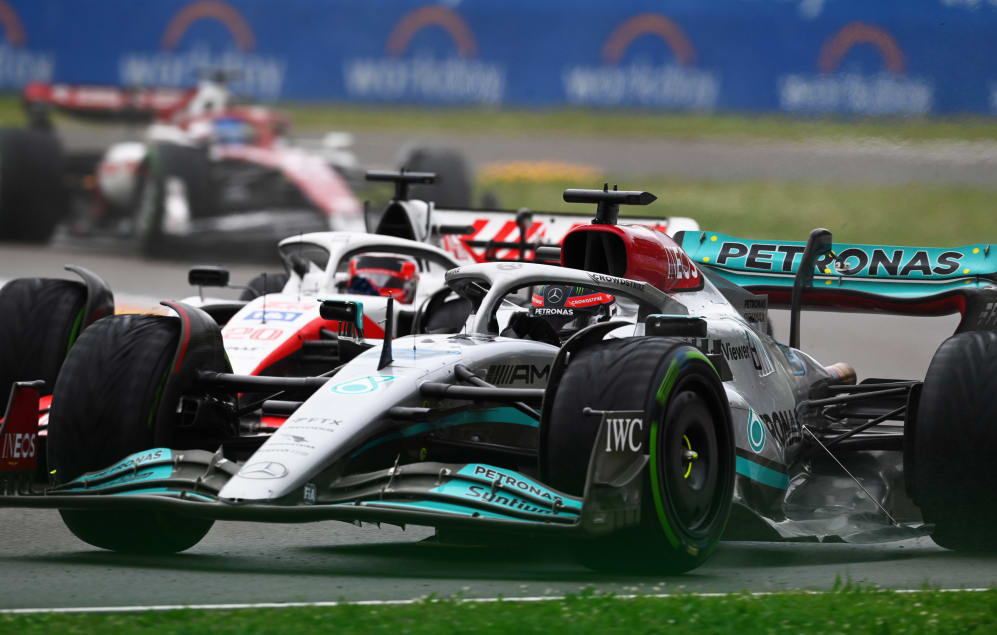 • Lando Norris had never previously finished on the podium in consecutive races at same track – he was third for McLaren today, as he was at Imola last year.
• In fact, Norris has now been on the podium at the last three races held in Italy (he was second at Monza last year).
• Mercedes' George Russell in P4 is the only driver to have finished in the top five at every race in 2022.
• P5 for Valtteri Bottas was the best result for Alfa Romeo since Brazil 2019 (Kimi Raikkonen P4, Antonio Giovinazzi P5).
WATCH: Check out the slippery race start at the Emilia Romagna Grand Prix as Sainz and Ricciardo tangle
• Leclerc has finished in the top six in all three of his Imola starts, but Ferrari have no podium here since 2006.
• Despite finishing P6, Leclerc is still more than one win plus fastest lap (more than 26 points) ahead of Verstappen after this race by finishing p6
• With Yuki Tsunoda P7 and Pierre Gasly P12, AlphaTauri had exactly the same result here as in 2021, but with their drivers the other way around.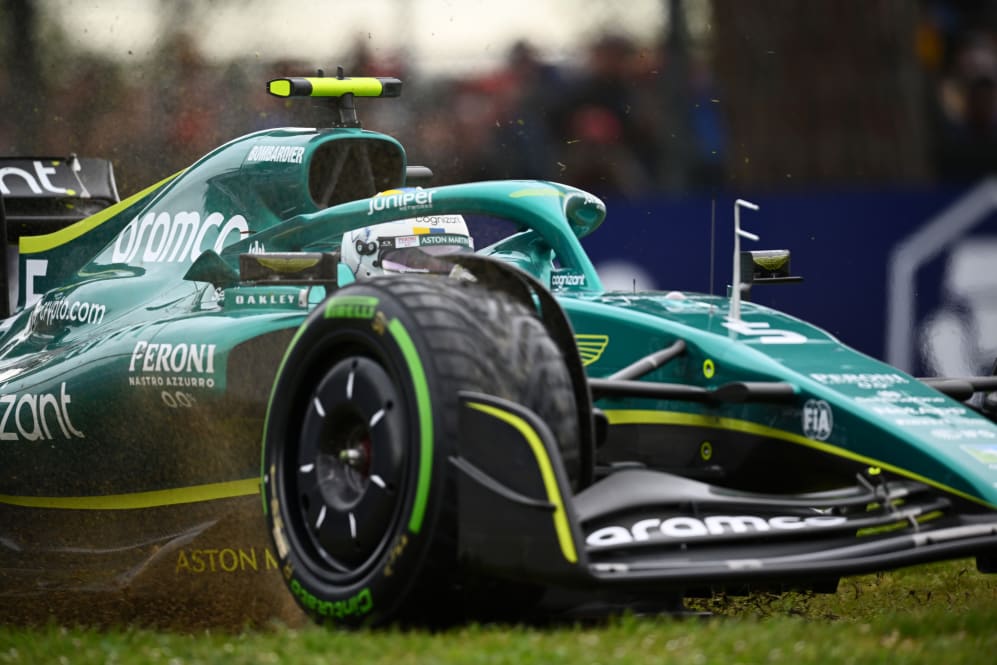 • With Sebastian Vettel P8 and Lance Stroll P10, Aston Martin scored for the first time in 2022.
• After the opening four races, all 10 teams have now scored – that has not happened since the 2018 season.
• Kevin Magnussen, P9 for Haas, has scored in three of first four Grands Prix this year, after the team were pointless in the previous 28 races.
• Carlos Sainz has completed just one lap in the last two Grands Prix – after a 31-race finishing streak before that.
READ MORE: 'I paid for Ricciardo's mistake' says Sainz, after ending second straight race in gravel trap
• In P13, Mercedes' Lewis Hamilton finished a lap behind Max Verstappen for the first time since Mexico 2017.
• The last time Hamilton finished this low in a race was 18th in Azerbaijan last year, but that was after he went up the escape road at the final restart with two laps remaining, while in the lead.
• Alpine's Esteban Ocon was P14, ending a seven-race scoring streak for the Frenchman.