Feature
FACTS AND STATS: Russell and Hamilton take first British 1-2 since 2010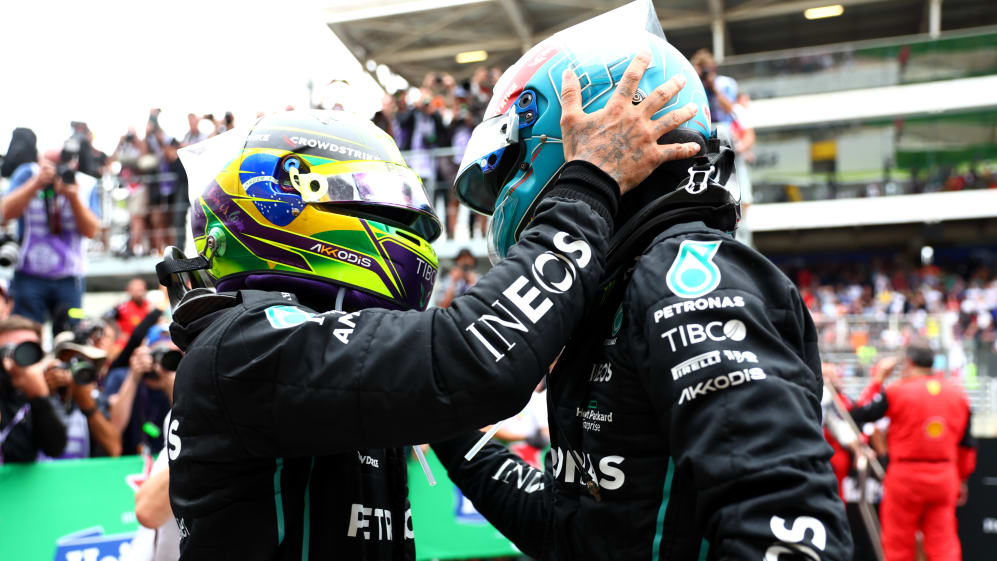 They'd been getting stronger and stronger in recent races, and in Sao Paulo Mercedes finally produced their first win of 2022 – and in some style. The season may almost have reached its finale, but a frenetic Grand Prix in Brazil gave us some fascinating numbers to ponder…
Russell is the 113th race winner in F1 history and the 20th British winner.

God Save the King had never been played for a winning driver or constructor at a World Championship F1 event before.
REPORT: Russell takes maiden victory as Hamilton backs up Mercedes 1-2 in Sao Paulo
Russell made his first appearance as an FP1 driver for Force India in Sao Paulo at the 2017 Brazilian Grand Prix.

Mercedes had not had a one-two finish in more than two years before today. The last was at Imola in 2020, when Lewis Hamilton won from Valtteri Bottas.
READ MORE: Russell left 'speechless' by breakthrough F1 win after 'emotional rollercoaster' for Mercedes in 2022
Mercedes' last win was in Saudi Arabia last year.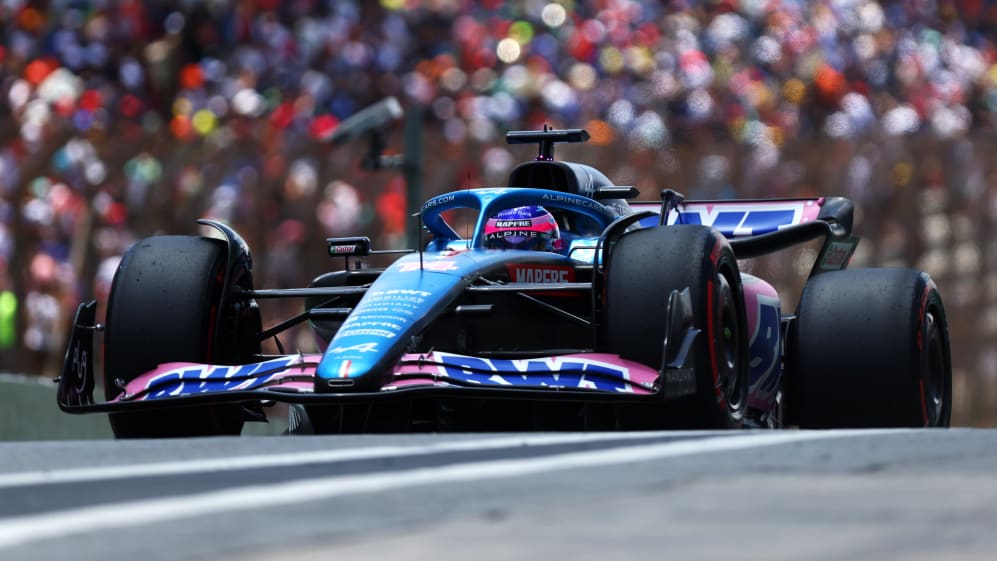 Mercedes took their first 2022 win today after 15 previous podium finishes this season.

British drivers took a one-two finish for the first time since the 2010 Canadian Grand Prix, where Hamilton won from McLaren team mate Jenson Button.
DRIVER OF THE DAY: Hamilton's battling Brazil drive gets your vote
Hamilton today finished second for the third consecutive race, and for the fifth time this season, but remains without a win in 2022.

Ferrari's Carlos Sainz took his ninth podium finish of 2022, and it was the first time he's properly been on the podium at Interlagos after he was promoted to third post-race in 2019.

Team mate Charles Leclerc took P4 and is now tied on 290 points with Red Bull's Sergio Perez in the battle for second in the World Championship.

Fernando Alonso finished in P5 for Alpine to tie his best result of the season for the third time in 2022. He started from 17th on the grid today.

By passing his team mate in the race's latter stages for sixth place, Max Verstappen has cost Perez second in the World Championship standings to Leclerc with one round of the season remaining.

P6 was Verstappen's lowest finish at Interlagos since joining Red Bull in 2016.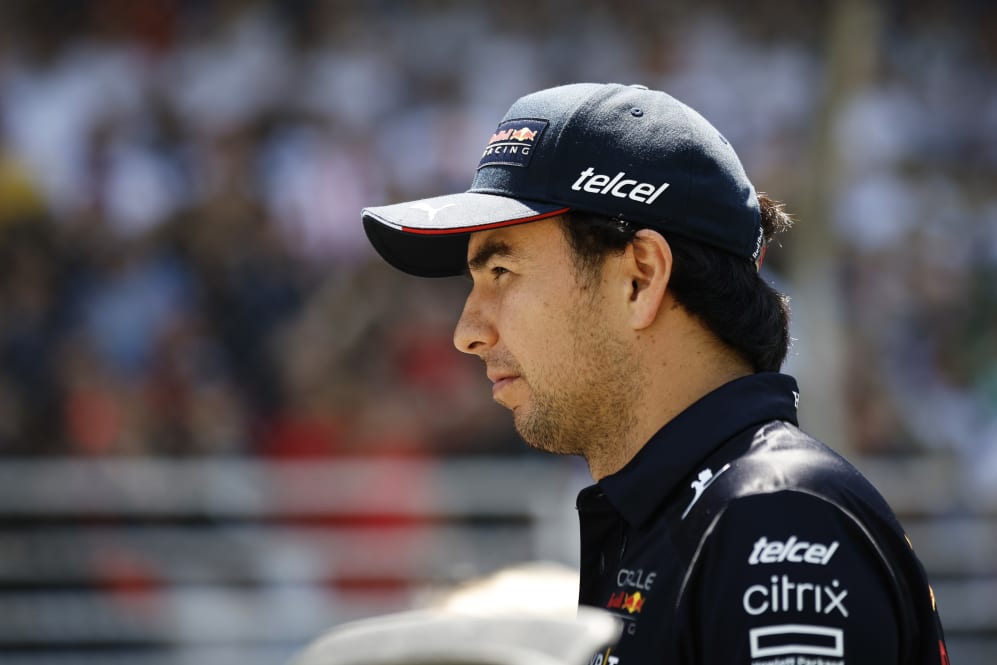 With Perez finishing P7, outscoring Leclerc in the Sprint means they are level on 290 points going into the final race.

Perez was running in third place with just nine laps to go.

In the second Alpine, Esteban Ocon finished eighth for the second race in a row, and the second year in a row at Interlagos.

With P9 for Alfa Romeo, Valtteri Bottas has scored points in consecutive races, after zero points in the 10 races prior.
HIGHLIGHTS: Russell storms to his first-ever F1 win in dramatic Sao Paulo encounter
Aston Martin's Lance Stroll finished 10th for the sixth time in 2022.

McLaren recorded their first double DNF since the 2017 Monaco Grand Prix, which was Jenson Button's last F1 race.

It was a weekend of highs and lows for Haas and Kevin Magnussen – the Dane took pole position and then retired on Lap 1 of the Grand Prix.

Magnussen's two career Lap 1 retirements have come in collisions with a McLaren and Daniel Ricciardo respectively (2017, 2022).