Feature
FACTS AND STATS: Sainz seals maiden F1 pole position at Silverstone ahead of his 150th GP start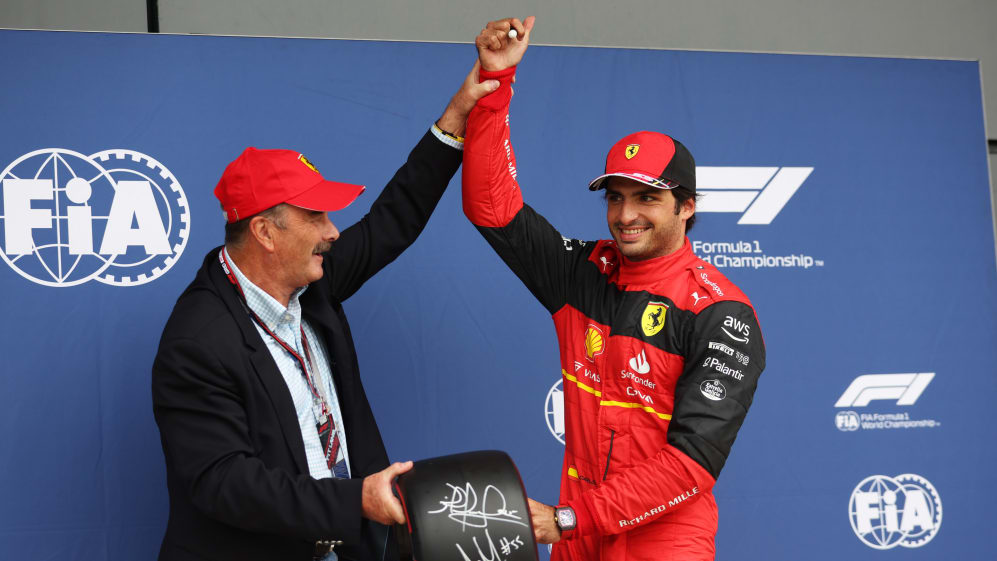 A wet qualifying session at the British Grand Prix delivered an exhilarating spectacle, as the drivers braved the conditions to settle their starting positions for tomorrow's race
In a session that produced no red flags, with the drivers keeping out of the gravel and the barriers, Carlos Sainz sealed pole position, seeing off the competition of Max Verstappen and team mate Charles Leclerc.
They will start ahead of the British trio of Lewis Hamilton, Lando Norris and George Russell, who all qualified in fifth, sixth and eighth, respectively. Here are some of the best facts and stats from qualifying at a soaked Silverstone circuit.
Sainz took his first pole ahead of his 150th race start (151st appearance), the second longest career before taking a first pole position (Perez, Jeddah 2022, 215th race)
Sainz revels in 'emotional' and 'surprising' maiden pole as Leclerc aims for Ferrari 1-2 at Silverstone
Sainz became the second Spaniard to take pole in Formula 1, after Fernando Alonso, who has taken 22 pole positions.

He is also the first Ferrari driver to take pole position at Silverstone since Alonso in 2012.

Sainz's pole position meant that this was the first time in 11 races that Mercedes were not the quickest team in Q3 at Silverstone.

He also became the 104th driver to take pole in a World Championship race, and the sixth new driver in the last four seasons, after Leclerc, Verstappen, Norris, Lance Stroll and Sergio Perez.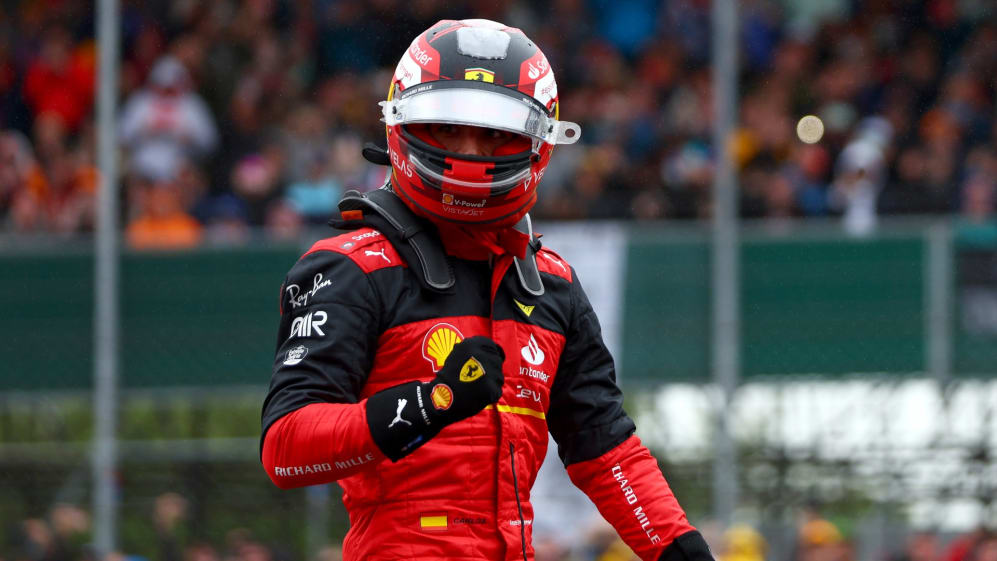 Verstappen was beaten in a wet qualifying session for the first time this season by only 0.072s, making this the fifth time in the last six seasons that Q3 was decided by less than 0.075s at Silverstone.

Leclerc qualified outside of the top-two for the first time this season when he has made it into Q3.

Perez qualifying in fourth means that this is the seventh time in 10 races that the front two rows have been locked out by Ferrari and Red Bull.
READ MORE: Hamilton 'gutted' not to secure top-three start for British Grand Prix as Russell aims for podium from P8
This is also Perez's first top-five start at Silverstone on his 11th visit to the track.

Hamilton starts in fifth tomorrow, and the last time he started outside of the front row at Silverstone was in 2014, when he started from the third row and won the race.

Norris maintained his record of reaching Q3 every time he has raced at Silverstone.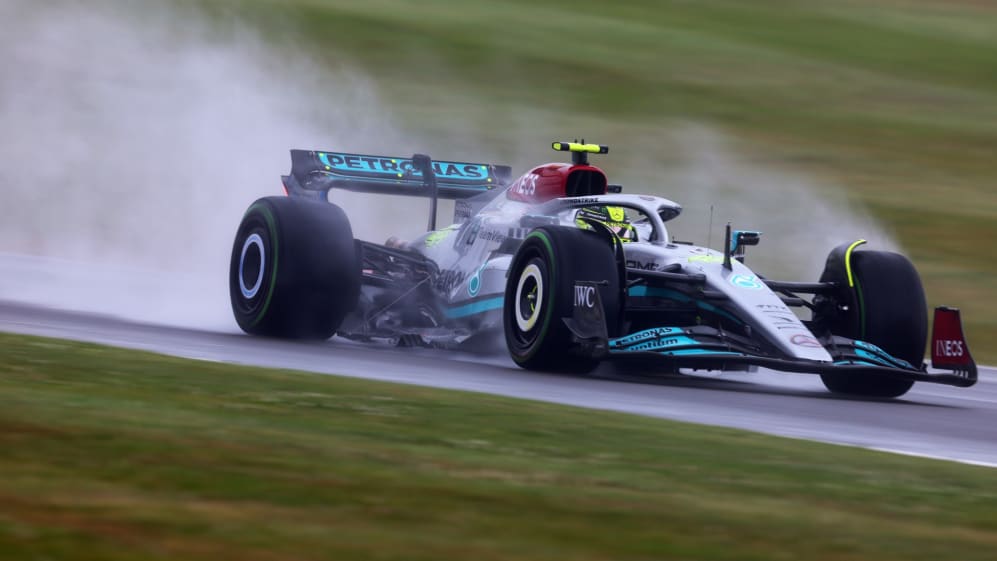 Fernando Alonso qualified in seventh, which is his same starting (and finishing position) from last year's race.

Russell – who qualified in eighth – was only 0.077s behind Norris in sixth.

Zhou Guanyu made it into Q3 for the second race in a row, and out-qualified his team mate, Valtteri Bottas, for the third straight race.
READ MORE: Verstappen philosophical after Leclerc spin costs him shot at Silverstone pole
Nicholas Latifi made his first ever Q3 appearance this weekend (he did start 10th at the 2021 Belgian Grand Prix but that was due to grid penalties for other drivers).

Pierre Gasly starts in 11th for the third time in his last four appearances at Silverstone.

Bottas qualifying in 12th means this is his lowest qualifying position at Silverstone since he qualified 14th in 2014, in another wet qualifying session.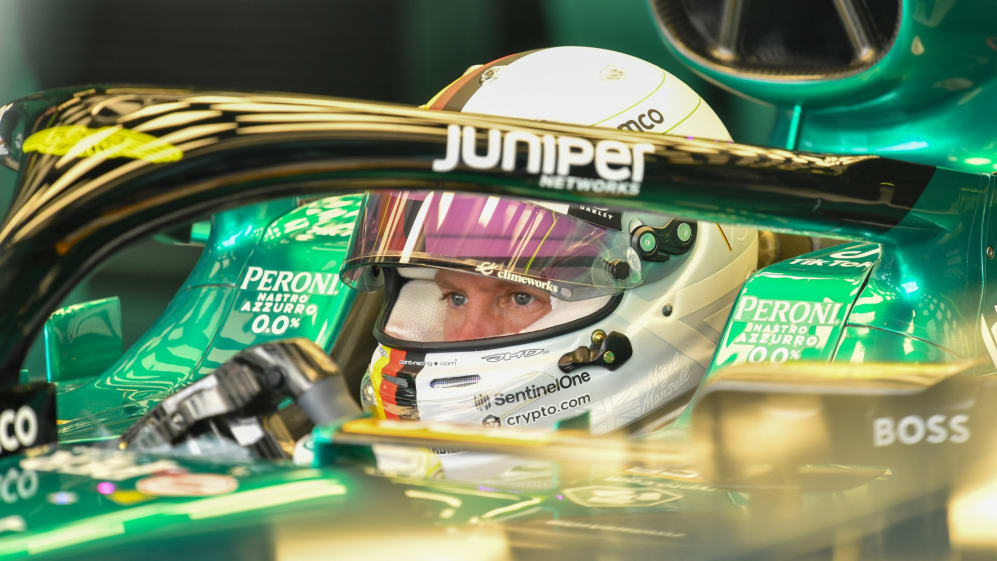 Daniel Ricciardo was eliminated in Q2 for the third time in four races.

Kevin Magnussen was eliminated in Q1 at Silverstone for the fourth consecutive time.

Sebastian Vettel was eliminated in Q1 for the second consecutive race, and for the first time ever in 16 visits to Silverstone.

Lance Stroll's early exit was his fifth consecutive Q1 elimination.