Feature
FACTS AND STATS: Verstappen secures his first pole position in Barcelona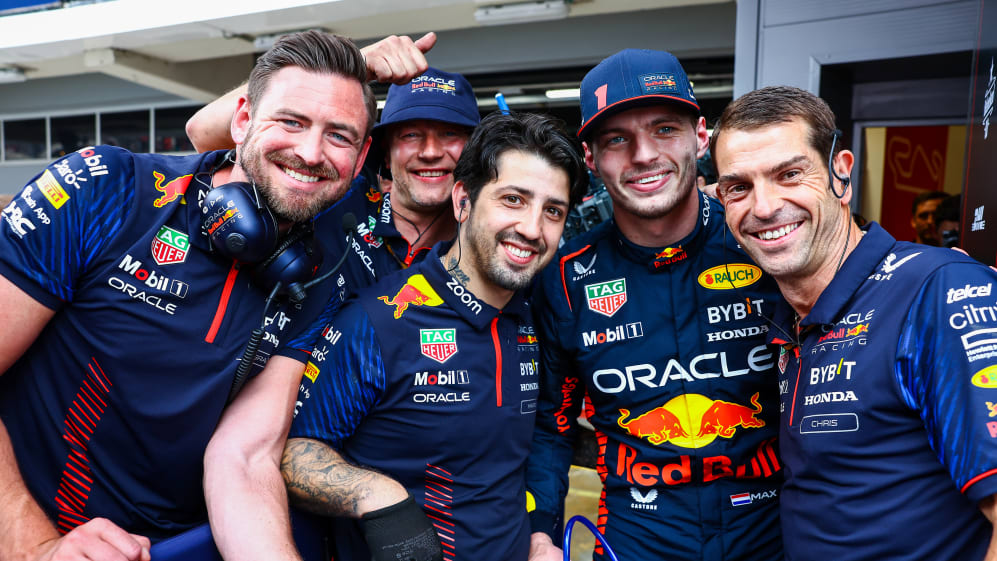 Max Verstappen was in imperious form in Barcelona as he secured his first-ever pole position at the Spanish Grand Prix. It's a track that holds fond memories for the Dutchman, who famously became F1's youngest-ever race winner here in 2016. But there were plenty more stats to take note of further down the order following an eventful qualifying session...
Max Verstappen is on pole position for the first time at the track on which he became F1's youngest-ever winner in 2016. He is only the second Red Bull driver to take pole here, following Mark Webber in 2010-2011. Surprisingly, this is the first time this season that Verstappen has taken back-to-back pole positions, and he is pursuing Red Bull's 99th victory as a constructor, but a 100th win in the history of the team when including their days as Stewart Ford (Johnny Herbert won at the Nurburging in 1999).

Carlos Sainz has his first-ever front row start in a home Grand Prix, at a track in which he's scored in all eight previous visits. It is also his first front row start of the year and only the second for Ferrari overall, following Charles Leclerc's pole in Baku. With 29 of the previous 32 races at this circuit being won from the front row, historically speaking it is likely to be between these two drivers.
STRATEGY GUIDE: What are the possible race strategies for the 2023 Spanish Grand Prix?
Lando Norris qualified four places higher than McLaren's previous best in 2023, and this is McLaren's first top-3 start on this track since Lewis Hamilton back in 2011. Norris has never finished lower than 7th in his seven previous top-3 starts in F1, but the last time he was this high up was Monza last year, when the anti-stall kicked in at the start and he lost 3 places.

Lewis Hamilton has only started higher than 4th once all season (3rd in Australia), but 5th for Lance Stroll not only ties his best on this track (2020) and his best this year (Jeddah), but he also outqualified Fernando Alonso for the first time.
Alpine's Esteban Ocon is in the top-6 on the grid for the 2nd weekend running, and nobody has finished on the podium from outside the top-6 on this track in the hybrid era.

Nico Hulkenberg not only ended a 3-race run without a Q3 appearance, but he also reached Q3 in Catalunya for the first time in his 10th attempt here, tying Haas' best-ever start on this racetrack. That makes 7 different constructors in the top-7 for the first time since the ill-fated 2021 Belgian GP.

Fernando Alonso's costly Q1 trip across the gravel appeared to cost him significant pace, but his Q2 time was 0.409s quicker than his Q3 pace. This is Alonso's worst starting position of the year.

Oscar Piastri reached Q3 for the 3rd time this season.

Pierre Gasly was 4th in Q3, his best performance in a Q3 session since Qatar 2021, and the 2nd consecutive week in which an Alpine has cracked the top-4 during Q3, but a pair of 3-place penalties for blocking Sainz and Verstappen drop him to 10th place, so instead of his best start of the year, he has his worst start since he was out in Q1 in Baku.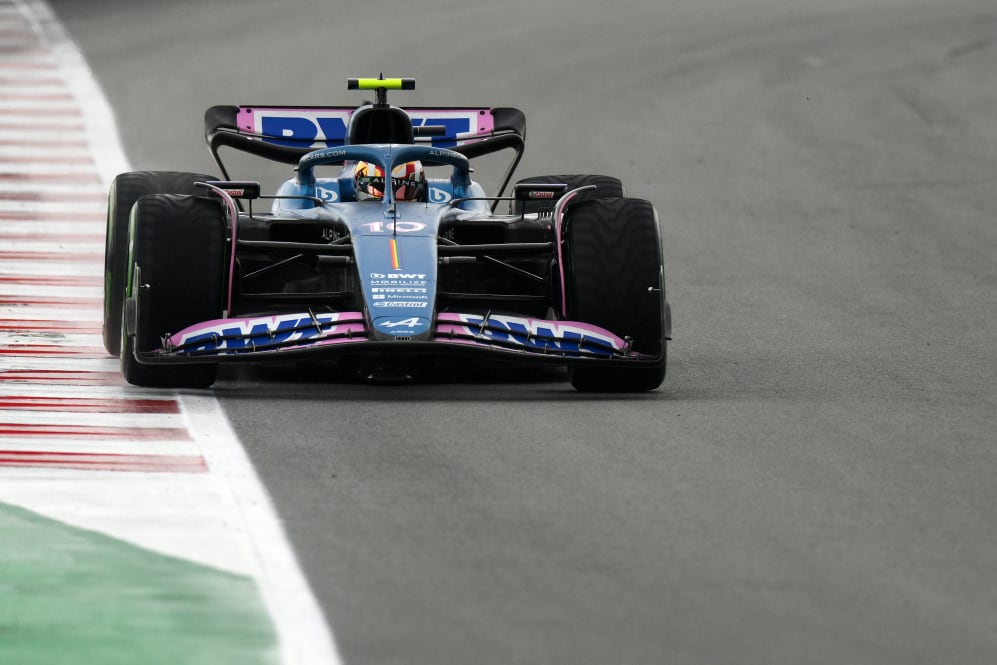 This was the first Q3 session since Belgium 2012 in which there was at least 1 Red Bull, 1 Ferrari and 1 Mercedes absent. Sergio Perez failed to make Q3 in consecutive races for the first time since the end of 2019, and only got out of Q1 by 0.103s.

George Russell was outqualified by a teammate for the first time at this track, suffered a 2nd Q2 elimination in 4 races – having previously happened in Baku – and even collided with teammate Hamilton toward the end of Q2.

Zhou Guanyu's 13th place is his best since Jeddah, while Nyck de Vries outqualified Yuki Tsunoda for the 2nd time this year after Tsunoda's final Q2 time was deleted.

This is the first time Valtteri Bottas has been lower than 7th on the grid at this track since his rookie season in 2013, while Kevin Magnussen suffered a 3rd Q1 elimination in the last 4 races as teammate Hulkenberg reached Q3.
READ MORE:Leclerc's charge from the back and Sainz taking the fight to Verstappen – What To Watch For in the Spanish GP
Alex Albon was out in Q1 for only the 2nd time this year (after Jeddah).

2022 polesitter Charles Leclerc was out in Q1 this weekend for the first time since Monaco 2019, ending an 82-race run that was the best on the grid. The last time he was this low was in Montreal last year, when he came from 19th place to finish 5th. He has never started lower than 19th in his career.