Feature
FACTS AND STATS: Verstappen takes first one-track hat-trick with third Yas Marina win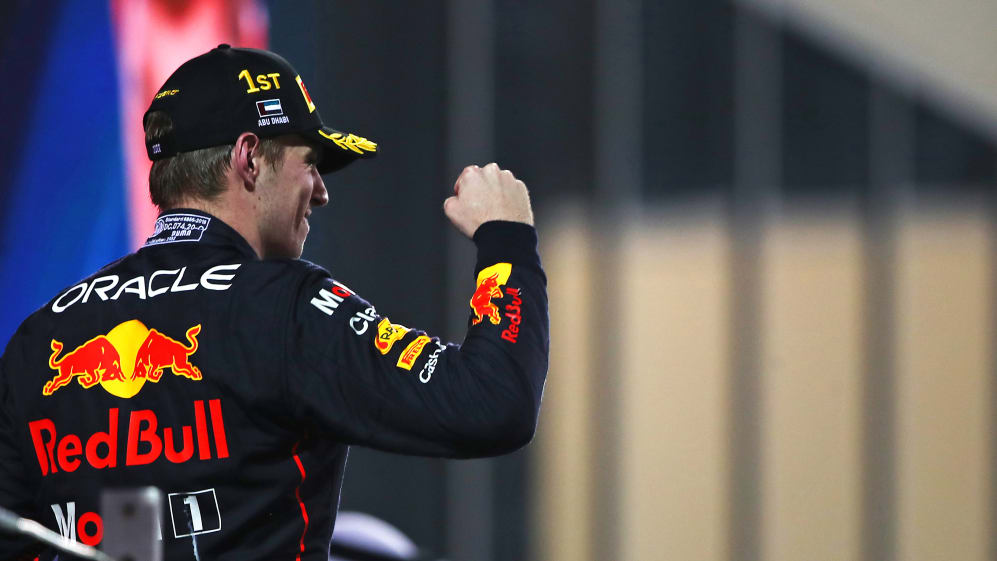 The season finale always gives stats fan a field day as the year's final scores are settled – and Abu Dhabi 2022 was no different. World champion Max Verstappen kept his foot on the gas for yet another win, but the battles behind him remained intense. Here's just a few of the big numbers from Yas Marina…
It was Verstappen's third consecutive Yas Marina win – and the first time he has won at the same track for three years in a row in his career.

It was Verstappen's 15th win of the season, which matches the combined number of wins by Alain Prost and Ayrton Senna in McLaren's almost-perfect 1988 season.
REPORT: Verstappen cruises to victory in Abu Dhabi as Leclerc seals P2 in standings over Perez
Verstappen today became the eighth consecutive race winner from pole position in Abu Dhabi history.

Ferrari this evening clinched second in the race, the drivers' championship and the constructors' championship.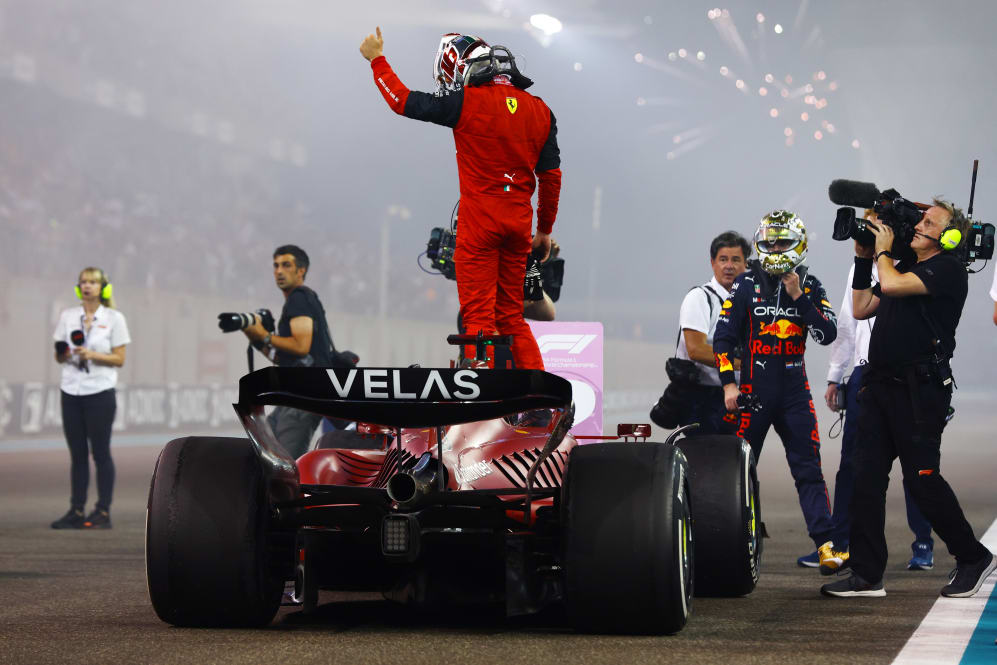 Second place for Charles Leclerc was Ferrari's best result at Yas Marina since 2018.

Leclerc had never previously finished higher than fourth in Abu Dhabi, back in 2019.

With Sergio Perez coming home third, ultimately the two points he would have gained had the Red Bulls swapped positions at the last round in Brazil were irrelevant, as he finished three points behind Leclerc in the final standings.

Red Bull have still never finished one-two in the drivers' championship.
'I was at 110% from start to finish' – Leclerc hails 'perfect race' as he beats Perez to P2 in the championship
Perez's P3 was his 11th podium finish of the season, matching the number of podiums he scored in the previous seven seasons combined.

By finishing the race in P4, Ferrari's Carlos Sainz jumped ahead of Lewis Hamilton for fifth in the drivers' championship, matching his 2021 finishing position.

George Russell took P5 in the race for his 19th top-five finish in 22 races this year.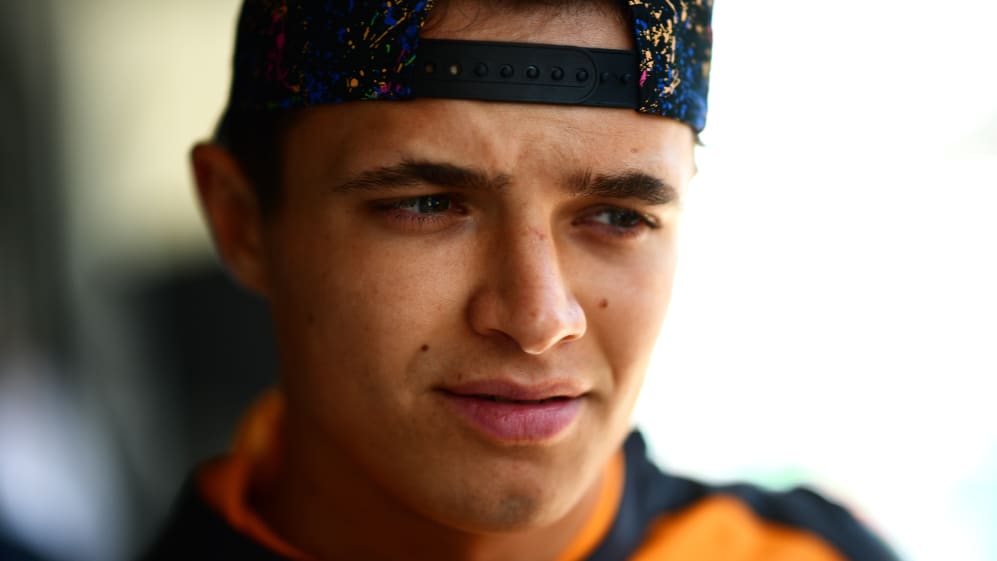 Lando Norris came home in P6 for McLaren and also set the fastest lap – the fifth of his career – but that couldn't prevent the team finishing fifth behind Alpine in the constructors' championship.

At Alpine, Esteban Ocon secured P7, his best-ever finish in six Yas Marina starts.

Lance Stroll took P8 for Aston Martin. He has only finished higher than eighth once this season (sixth in Singapore).

Daniel Ricciardo scored points in his final race for McLaren with P9, though he has only scored in seven out of 22 races this season.
DRIVER OF THE DAY: Vettel gets your vote as four-time champ bows out in style
In the second Aston Martin, Sebastian Vettel finished in P10 to score a point in his 299th and final F1 start.

Hamilton's DNF was Mercedes' only mechanical retirement of the 2022 season.

Hamilton ended the year sixth in the drivers' championship for his worst ever finish in 16 seasons in F1.