Feature
FAITH IN YOUTH: McLaren's young driver track record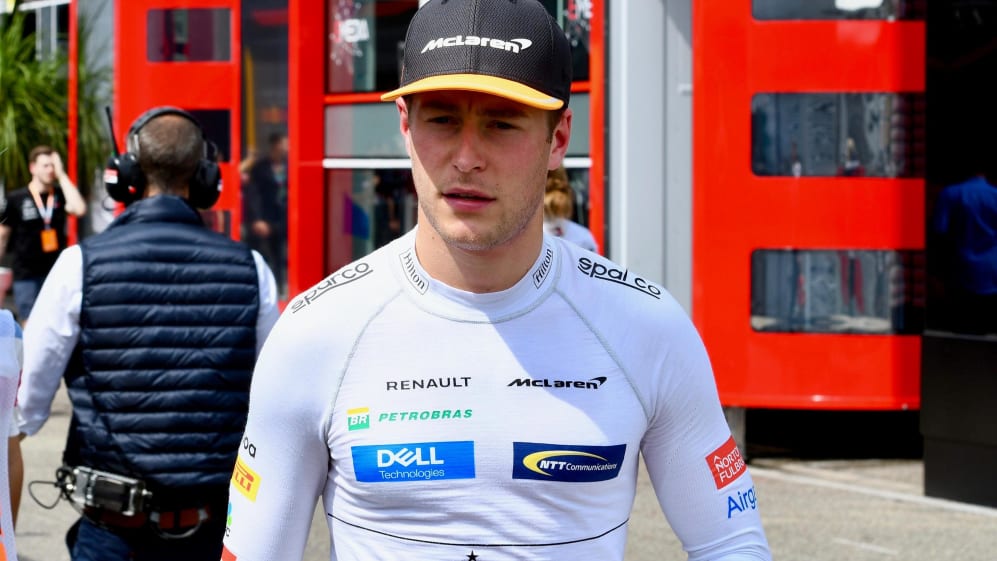 For the first time since 2008, McLaren will not have a world champion in their cockpit. Instead, they will promote rookie Lando Norris in an all-new youthful line-up with Carlos Sainz…
This is not the first time McLaren have risked inexperience and history suggests they've picked well - F1 greats Alain Prost and Gilles Villeneuve made their debuts with the team, after all.
Since then, McLaren have supported youth, through their bespoke Young Driver Programme and playing a role in founding, funding and running the McLaren Autosport BRDC Young Driver Award scheme, past winners of which include Jenson Button and David Coulthard.
So it shouldn't come as too much of a surprise that they've opted to give Norris a chance next season, making him the fourth McLaren junior to have successfully made it into a race seat in F1.
Ahead of his debut, we look at how the youth McLaren gave a chance to, including Norris' three young driver programme predecessors, have got on…
Pre-driver programme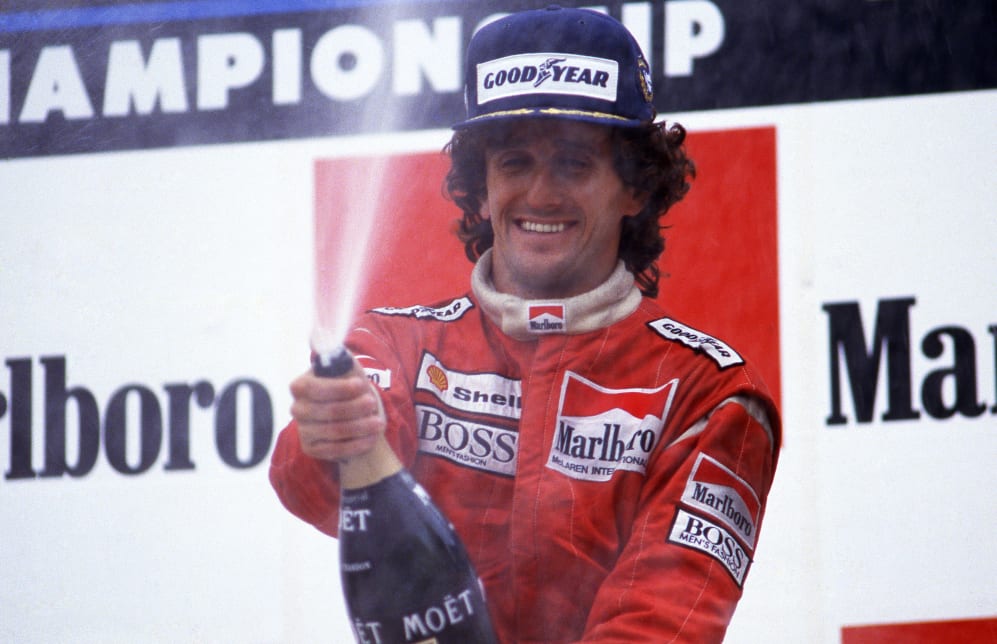 Given the common appearance of a world champion in McLaren's line-up across its history, it may sometimes be forgotten that blooding young drivers is somewhat in the Woking-based team's DNA, even before they created their young driver programme.
For example, they gave the great Gilles Villenueve his debut in the 1977 British Grand Prix, on the recommendation of James Hunt, who had been impressed by his speed when he was his team mate in a one-off appearance in a Formula Atlantic race.
In that race he finished 11th – but it could have been a brilliant fourth had his temperature gauge not broken and forced him to pit. Despite Hunt singing his praises, no contract was forthcoming. Ferrari picked him up - and the rest is history...
He finished second in the 1979 championship race, behind Jody Scheckter, and secured six wins and 13 podiums. He died in a crash during qualifying for the 1982 Belgian Grand Prix.
F1 record: Championships (0), Wins (6), Podiums (13), Poles (2), Points (107)
McLaren also gave Alain Prost his debut in 1980 after the Frenchman filled his boots with F3 trophies the previous year. He stuck around for just one campaign, before heading to Renault. But he returned in 1984 where he finished second in the championship. He made it one step better the following year, clinching his first F1 title and successfully defended it in 1986.
A third followed in 1989 before he was lured to Ferrari. It proved to be an unsuccessful two-year stint but after taking a year out in 1992, he returned to F1 with Williams and won his fourth world title. And with that, he called it quits for good.
F1 record: Championships (4), Wins (51), Podiums (106), Poles (33), Points (798.5)
While Prost and Villeneuve will go down among the greats, another promising driver McLaren gave a debut to certainly will not. Jan Magnussen was handed his opportunity in the 1995 Pacific Grand Prix, standing in for the unwell Mika Hakkinen.
Sir Jackie Stewart had likened Magnussen to Ayrton Senna, with Dane breaking the great Brazilian's win record in British Formula 3 in 1994. When he got behind the wheel of a McLaren, he finished a credible 10th, just one place behind his more experienced team mate Mark Blundell. But there were few high points after that.
Two years later, he had a full-time contract in his pocket, at Stewart's new racing team. But it didn't go well. He failed to score a point – his team mate Rubens Barrichello scored a shock second in Monaco in his only points-scoring effort – but was retained for another year.
But despite scoring his first point in Canada, he was eventually jettisoned in favour of Jos Verstappen, his F1 career over. "I let myself down," he'd later say. "I was a smoker, I didn't train properly and was not at all organised. I was not ready for F1."
F1 record: Championships (0), Wins (0), Podiums (0), Poles (0), Points (1)
Lewis Hamilton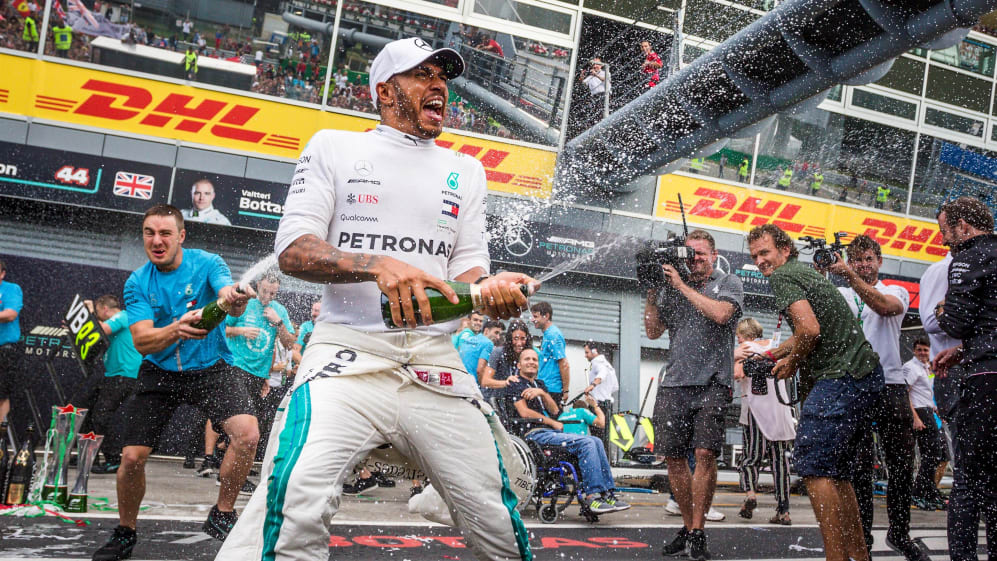 As trailblazers go, Lewis Hamilton is right up there as one of the best. When the Briton was just 13, McLaren took him under their wing. Such was Ron Dennis' belief in Hamilton when he signed him to the young driver programme, his contract included an option on him should he graduate to F1.
His father Anthony worked several jobs to fund Hamilton's karting career, but McLaren's financial support and contacts allowed him to kick on and progress through the single-seater ranks, achieving plenty of success along the way.
When he pulled of a string of stunning performances in the 2006 GP2 campaign – a title he would win that year – McLaren gave him some serious running in F1 machinery - and he delivered. In a somewhat uncharacteristic move, they bolted him into a race seat the following year and he did not disappoint.
A whisker away from the title in 2007, he made good the second year. Aged just 23, he usurped Fernando Alonso as F1's youngest-ever champion. In just under a decade, he had gone from karting to F1 world champion. Not a bad investment by McLaren, eh? He won 21 races and stood on the podium 49 times for McLaren. Since then, and now in his 12th season, he's won three more titles with Mercedes and is battling Sebastian Vettel for a fifth overall. That would make him one of the three most decorated drivers in history, along with Michael Schumacher and Juan Manuel Fangio. If that's not a success for McLaren's junior programme, we don't what is…
F1 record: Championships (4), Wins (68), Podiums (128), Poles (78), Points (2866)
Kevin Magnussen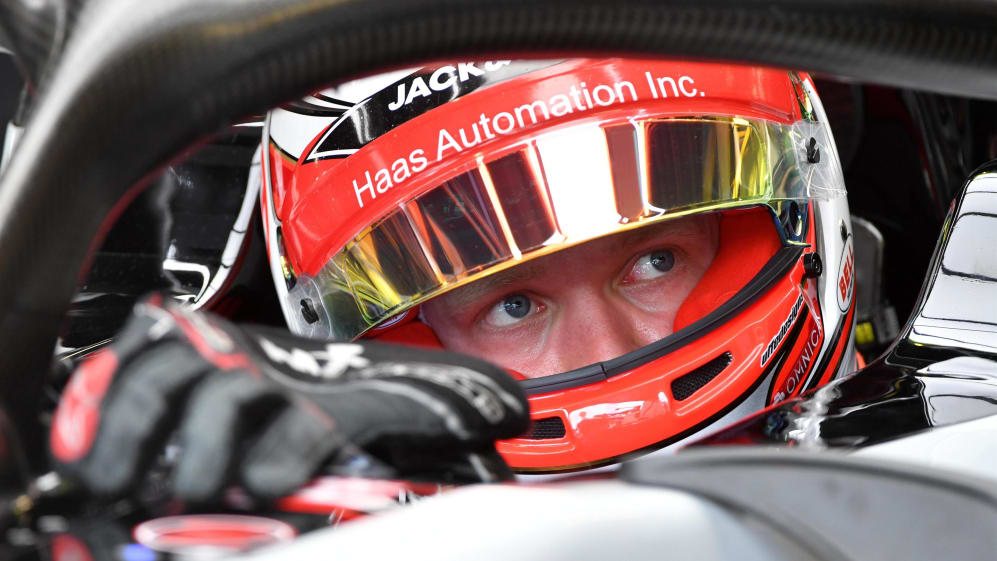 19 years after giving a promising young Dane Jan Magnussen his F1 debut, McLaren offered the same opportunity to his son, Kevin. After impressing in Danish Formula Ford and Formula Renault 2.0, Magnussen made the step up to German Formula Three. Here, he won on his series debut, adding two further wins to take third in the championship – and that form caught McLaren's eye.
He joined the junior programme in 2010 and impressed when he got behind the wheel at the Abu Dhabi young driver test at the end of 2012. His success in Formula Renault 3.5 in 2013 led to a race seat in F1 with McLaren the following year. He scored a podium on debut, but was outperformed by team mate Jenson Button over the course of the year.
He was demoted to reserve, losing a battle to Button for the final race seat alongside Alonso. The team said at the time he remained an 'integral' part of their future, but in October 2015, he was let go, with promising youngster Stoffel Vandoorne waiting in the wings. His F1 career looked to be over, until Renault picked him up late on to replace Pastor Maldonado for 2016.
It was a challenging year, but he scored seven of their eight points. When it became clear he wasn't their favourite to stay, Magnussen didn't hang about and signed for Haas - and it has proved to be an inspired decision. The Dane has looked reborn and at this point in the year sits eighth in the drivers' standings with nearly double the points of his team mate Romain Grosjean.
It has not been easy and he's needed a second and then third chance. But the persistence appears to pay off, with the Dane - now in his fourth full season - enjoying comfortably the best year of his career.
F1 record: Championships (0), Wins (0), Podiums (1), Poles (0), Points (130)
Stoffel Vandoorne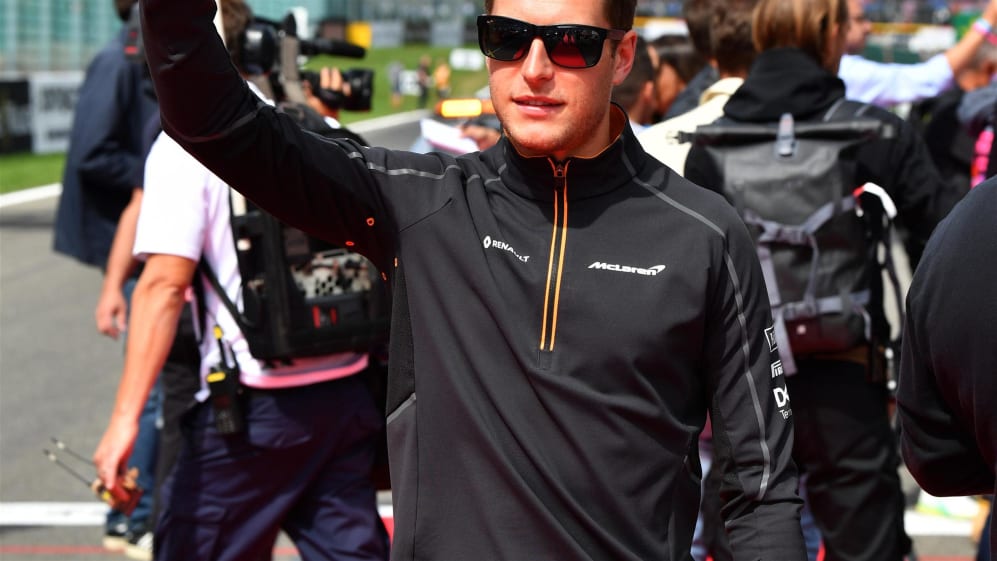 Big things were expected of Stoffel Vandoorne. The Belgian earned a string of victories in an impressive karting career before graduating to single-seaters. On finishing second in the Formula Renault 3.5 series in 2013, he joined McLaren's young driver programme.
The following year, he was made their reserve. In tandem, he finished second in the GP2 title race. That became overall victory the following year in dominant fashion, with seven wins and 14 podiums. He made his debut deputising for Alonso in the 2016 Bahrain Grand Prix and scored a point and got his chance of a full-time deal the following year, alongside the Spaniard.
It's been tough going, though, as McLaren failed to deliver a strong package. He was just four points adrift of Alonso last term, but has ballooned to 36 with seven races to go in his second campaign. In raw pace, he's shown he is arguably one of Alonso's closest team mates, but he has rarely managed to get that speed together on a regular basis.
McLaren have opted to part ways with him at the end of the year. Will he get a second chance like Magnussen did? Or will his career snuffle out before it even really started?
F1 record: Championships (0), Wins (0), Podiums (0), Poles (0), Points (22)