Feature
FANTASY FOCUS: Who should be in your team for Mexico?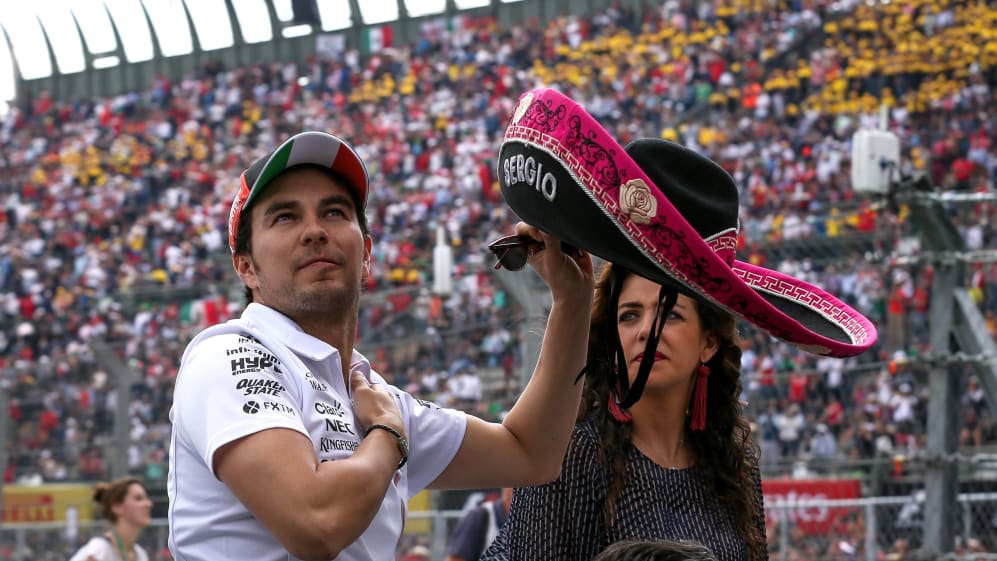 Lewis Hamilton isn't the only one chasing glory in Mexico this weekend – our Fantasy F1 players have a battle of their own to prepare for at the popular Autodromo Hermanos Rodriguez. And so, with just three races to go, it's now officially crunch time! Have you got your dream line-up nailed down? Or will you wait to see who shows promise in the free practice sessions? Either way, here's our tips and tricks to help you along the way…
Kimi steals the show in the USA
Now we don't like to blow our own trumpet, but last week we told you about the potential of Kimi Raikkonen delivering a bonus bonanza in Austin – and the Ferrari driver duly came up with the goods.
Hopefully you paid attention, as the Finn's qualifying and race-streak bonuses – which secured a combined 15 points – contributed to an impressive 57-point tally, a season-best result by some way for the Circuit of The Americas race winner.
It was a huge boost for Raikkonen, who is the only man to start in the top six at every race this season, and buoyed by that first Grand Prix victory since the 2013 Australian Grand Prix, he'll be keen to continue this run in Mexico.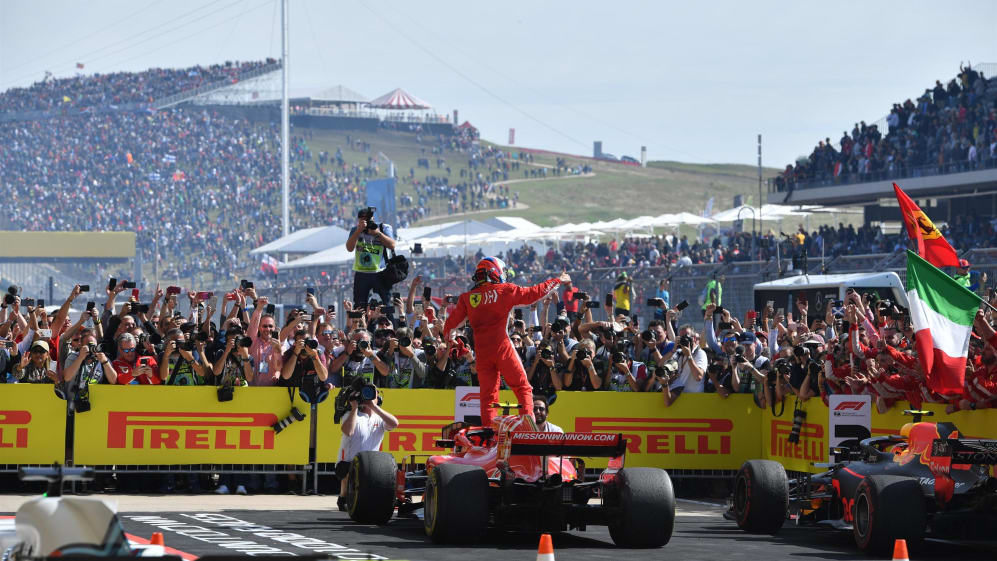 Mixed day for the Red Bulls in Austin…
It was another day of contrasting fortunes for Red Bull, with Verstappen Max-ing his position-gained bonus (he moved up more than four places, sealing 10 Fantasy F1 points) to finish second after starting way down the grid.
For his Renault-bound team mate Daniel Ricciardo, though, it was another tough race that ended in an early exit. The Australian now has the most retirements of the 2018 season with seven, whereas nobody else has more than five.
Looking ahead to Mexico, Red Bull will fancy their chances with the high altitude offering some specialist conditions, and Verstappen sealed a memorable victory here last season, so there's every chance that at least one of their drivers can seal a podium at the very least.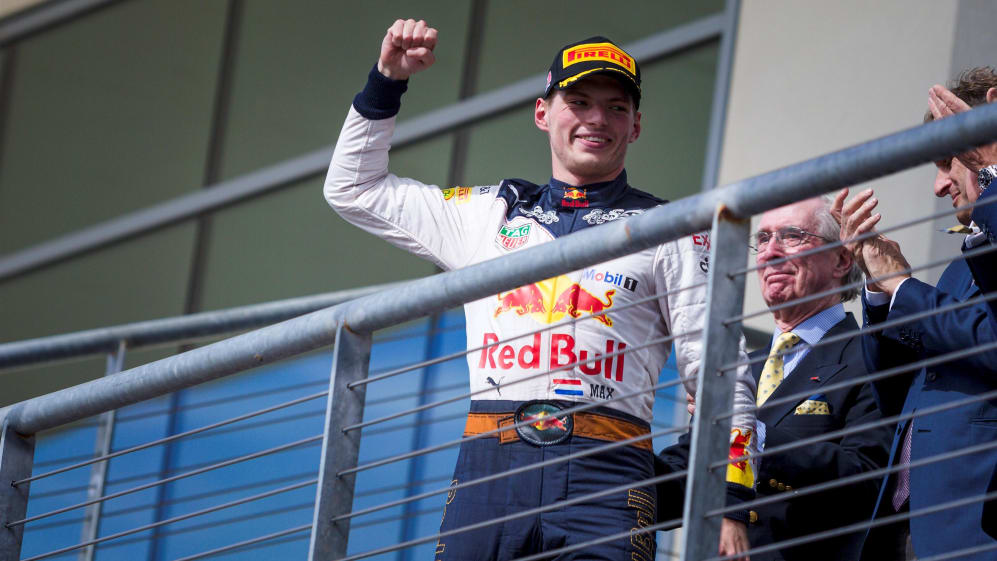 Who will want to forget the US GP?
Ricciardo wasn't the only driver to suffer a DNF at the Circuit of The Americas, with Charles Leclerc, Romain Grosjean and Fernando Alonso all exiting the race too. The four racers will want to bounce back in Mexico, having left America with a minus-points haul.
And one final note on Austin: commiserations to team owners who had Force India's Esteban Ocon and/or Haas' Kevin Magnussen in their side, with both cars disqualified from the Grand Prix over fuel use irregularities.
Ocon finished the race in eighth position, one place ahead of Magnussen, but shortly after the race the stewards announced both drivers were being investigated for possible breaches of the regulations, with the duo ultimately being hit with the biggest possible penalties.
Mexico streak watch…
Raikkonen's United States performance wasn't just a boost for the Finn, it also highlighted how important the bonus streaks are in Fantasy F1.
So who makes our Grand Prix streak watch this week? The Mercedes drivers could be in for a successful weekend, with both Hamilton and Valtteri Bottas up for a 10-point race-streak bonus.
Fantasy F1 players with Ferrari as their chosen constructor will want Raikkonen and Sebastian Vettel to have a clean race too. Should they do so and both drivers finish in the top ten for the third time in a row, then they'll earn a 10-point bonus as well.
There's not much to tell you about in terms of qualifying streaks, with home hero Sergio Perez the only driver able to unlock a five-point bonus, while no teams are eligible for a Saturday bonus this weekend.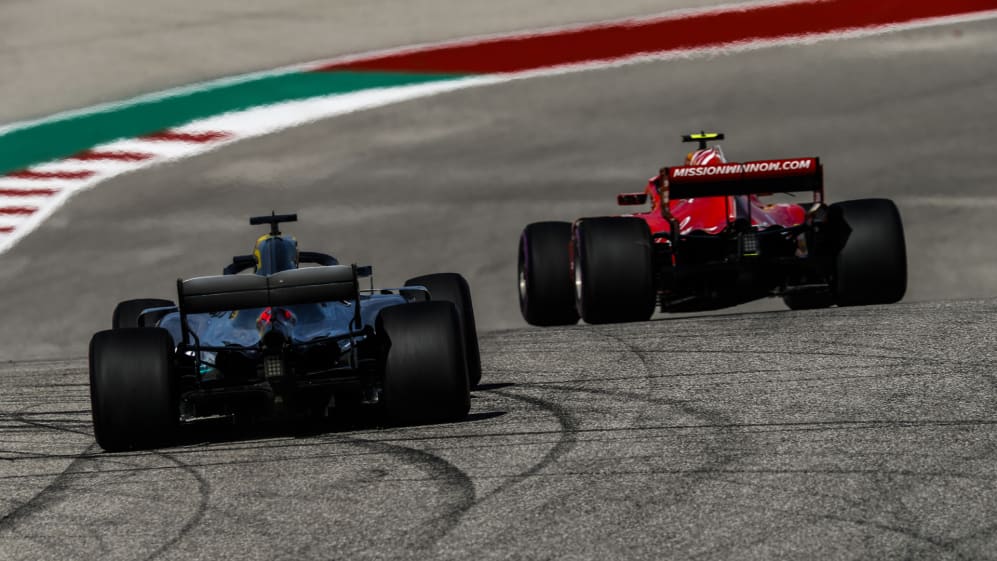 Hamilton set for another historic Mexican GP…
Hamilton may have suffered his joint-third lowest Fantasy F1 score of the season in Austin, but he's on the brink of making history, and he'll certainly be keen to deliver what will be his fifth F1 world title this weekend.
The championship is his if he finishes in the top seven, regardless of where chief rival Vettel comes home, and recent form bodes well for the Mercedes man. He has finished on the podium at the last nine consecutive races, the second-longest streak of his career behind his 16-race run in 2014-15.
He is also seeking a 56th pole position for Mercedes this weekend, which would put him two short of Michael Schumacher's record 58 with a single team (Ferrari). Want more Hamilton stats? He has started in the top three in all three previous to visits to Mexico City, and he clinched the championship on this track in 2017 despite only finishing ninth in the race.
That should give you some food for thought…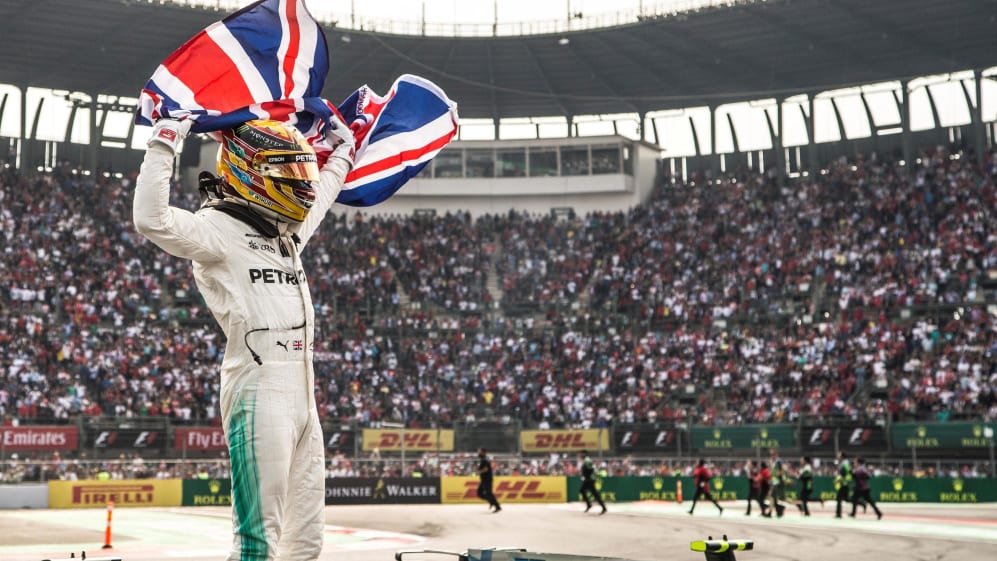 Home hero Perez
The Force India driver is preparing for his favourite event of the year: his home race, in which he has scored points on all three previous appearances.
Perez comes into this race as the all-time leader in podium finishes by Mexican drivers, having eclipsed Pedro Rodriguez's previous record of seven at the this year's Azerbaijan GP (when he ran in a podium position for only the final three laps), although he remains without a win after 152 GP starts.
He's also, as we mentioned above, up for a qualifying streak, so there's every chance he could make it a race to remember and notch up some important Fantasy F1 points...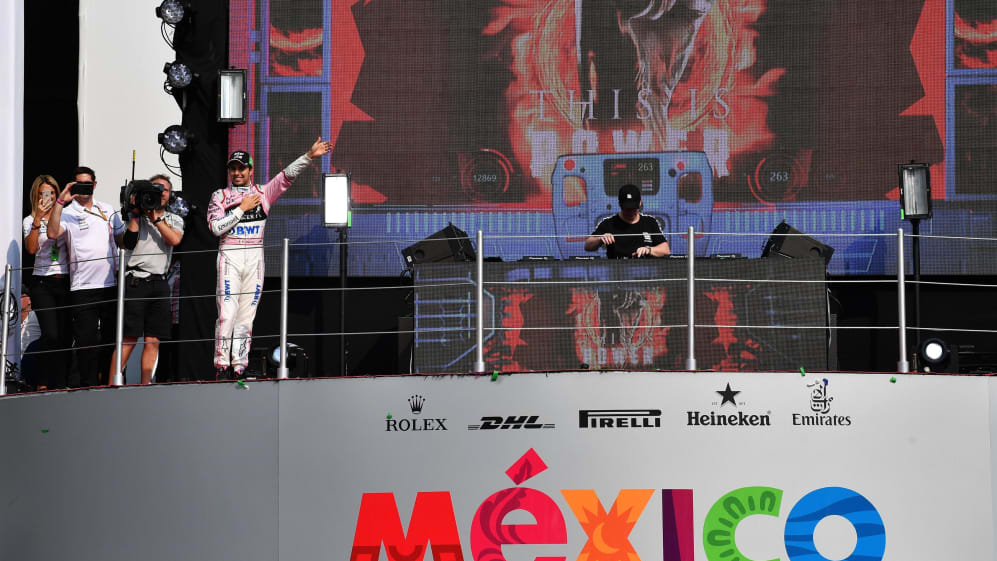 Force India's Mexico form…
Perez's team mate Ocon also has good memories of Mexico, having qualified here in sixth last season and then improved on that position in the race by coming home in P5.
Like Perez, he's another driver who can be used as your Turbo Driver, so that's another thing to consider, though Perez was the more popular TD selection in the last race, with 19,538 opting for the Mexican.
It's not just last year that the team impressed, though - a year before Ocon and Perez's 2017 exploits for Force India, Hulkenberg qualified in fifth and finished the race seventh for the Silverstone squad.
They certainly enjoy racing in Mexico City...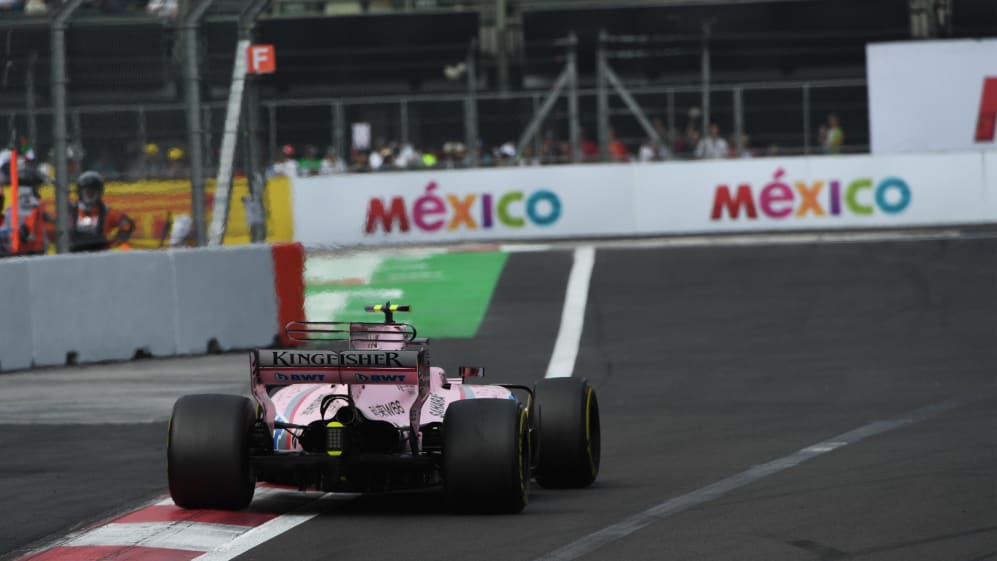 Williams turnaround?
Williams may have the least Fantasy F1 points of any constructor this season, but the Grove squad have some cause to be optimistic heading to the Mexican Grand Prix.
The high altitude may not help the aerodynamic woes they have suffered this term, but they'll hope for something similar to 2016's double top-ten finish and last year's sensational 6th place for Lance Stroll.
Will they enjoy Mexico success for a third year in a row? They'll certainly be aiming high…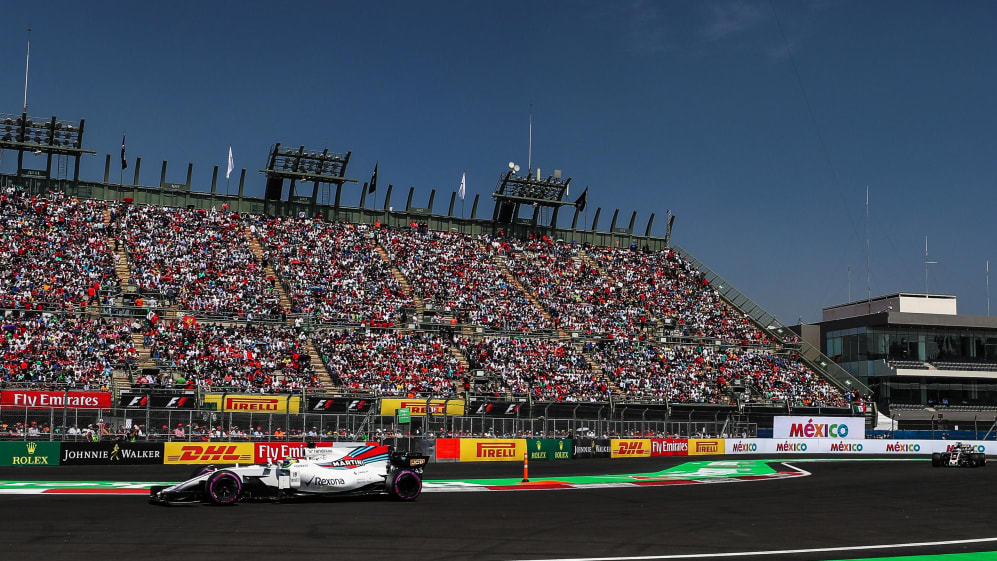 Have you signed up yet?
To start playing Fantasy F1, simply click here to create your team – and remember you can make changes to your line-up at any time up to the selection deadline, which is the start of qualifying in Mexico on Saturday. And don't forget, there are a host of exclusive prizes on offer for the winner.