Feature
FEATURE: Why the unusual start to pre-season makes test two more important than ever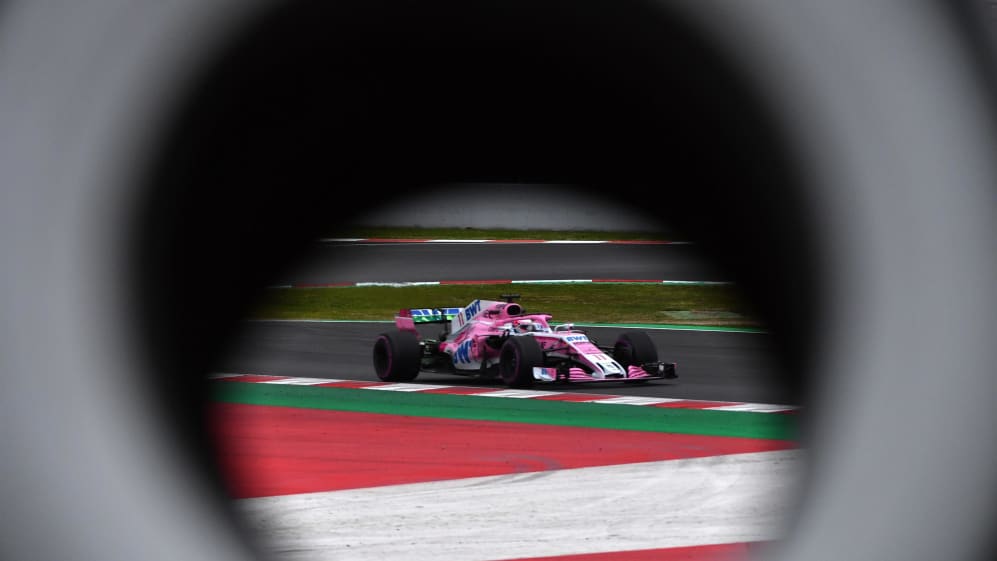 st - which starts on Tuesday - is taking on added importance as they look to make up for lost time. – and it could have huge implications for the start of the season…
Four days to shape a season
Every year since 2016, there have only been two pre-season tests held before the opening race in Australia, giving the teams just eight days to learn about their new cars and prepare for the season ahead.
For the first two years, the schedule has worked well. Barcelona has offered relatively warm and sunny conditions, to such an extent that Pirelli artificially wet the track during 2017's pre-season in order to make sure teams had some running on the new wet tyre compounds.
But this week's opening test of 2018 has been a display of what can happen when the weather doesn't play ball, as unseasonably cold conditions severely limited representative mileage for all ten teams. As a result, the second test - which starts on Tuesday - is taking on added importance as they look to make up for lost time.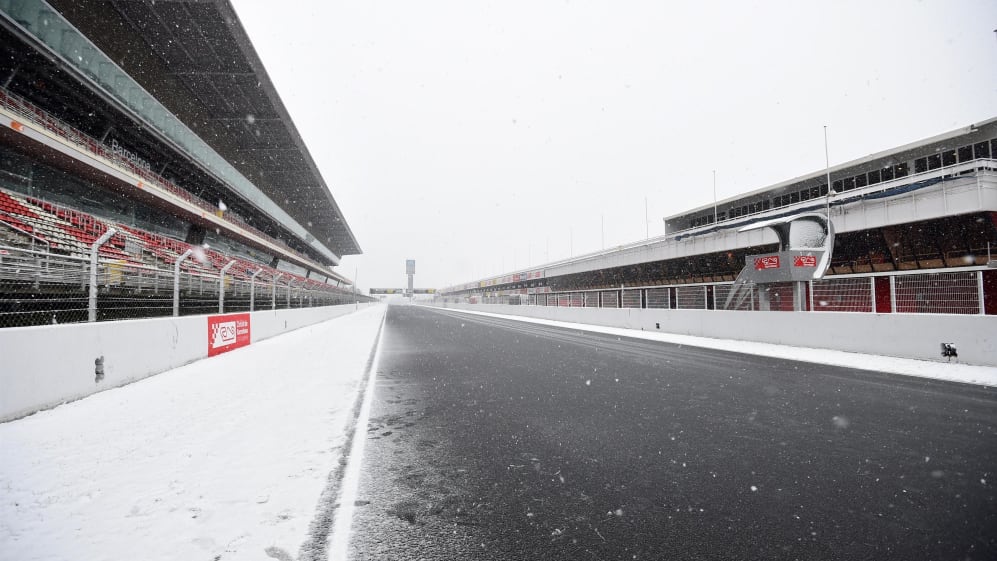 How big an impact did the weather have?
Put simply: a big impact. But don't let the outright mileage numbers fool you too much.
During the first test of 2017 - when new technical regulations were introduced, making the cars very different from their predecessors - Mercedes managed 558 laps, but perhaps a more telling statistic is that Valtteri Bottas completed 324 laps across his two days in the car, matching the mileage completed in the whole test this week by the most productive team, Toro Rosso.
When you analyse the other end of the spectrum, however, only Force India - with 166 laps - had less track time this week than 2017's most trouble-hit team of the first test (again, Toro Rosso, with 183 laps). The rest all completed a total number of laps that would not have looked out of place in last year's tally, but the issue is with the quality of those laps.
"We figured out reliability things, but performance you really can't learn anything when it is two degrees track temperature," was Daniel Ricciardo's assessment after the first day of testing.
Even though Thursday saw much better weather, the track itself was wet for the full morning, again limiting running. Carlos Sainz (below) summed it up succinctly on Thursday night when he said he had done "just a little" serious running, highlighting a single hour: "There was a pretty good window from 3:30pm to 4:30pm where I could do a couple of long runs on the medium tyres when I could start to feel this 2018 car."
The Spaniard likened his position at the end of the opening week to where he'd expect to be on day one of testing.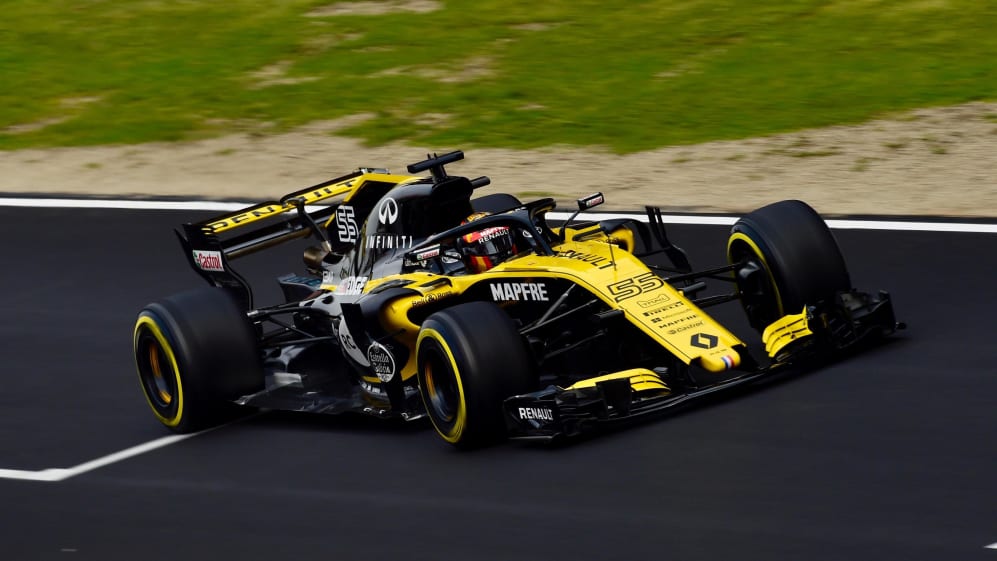 Why are the teams behind?
"The medium [tyre] compound, you are doing five laps driving on ice and fighting against going in the gravel traps because it's really difficult to switch them on," Sainz said at the end of Thursday's running. "Then once you switch them on it's a consistent tyre that I can run more or less comfortably in the same lap, the same pace, for the rest of the stint depending on how long you want to do it."
Driving on ice is not quite literal - although air temperatures dropped below freezing more than once during the week - but it explains how the cold conditions make it difficult to get the tyres working. Without grip from the tyres, the teams are very limited in their understanding of how the car is performing.
On top of that, the risk of going off and damaging the car is higher, which leads teams to opt against doing too much running. Spares are at a premium at this time of year as the new cars have only just been launched.
"My worry was only to go as fast as possible on the out lap in order not to cool down the tyres, because once they are cooled down we have no margin and we are coming in as we can't stay on the track," Williams' Robert Kubica explained. "If people were around and saw my first lap on used tyres I looked like a clown and looked like I've never driven any car, not even an F1 car, in my entire life. It is true!"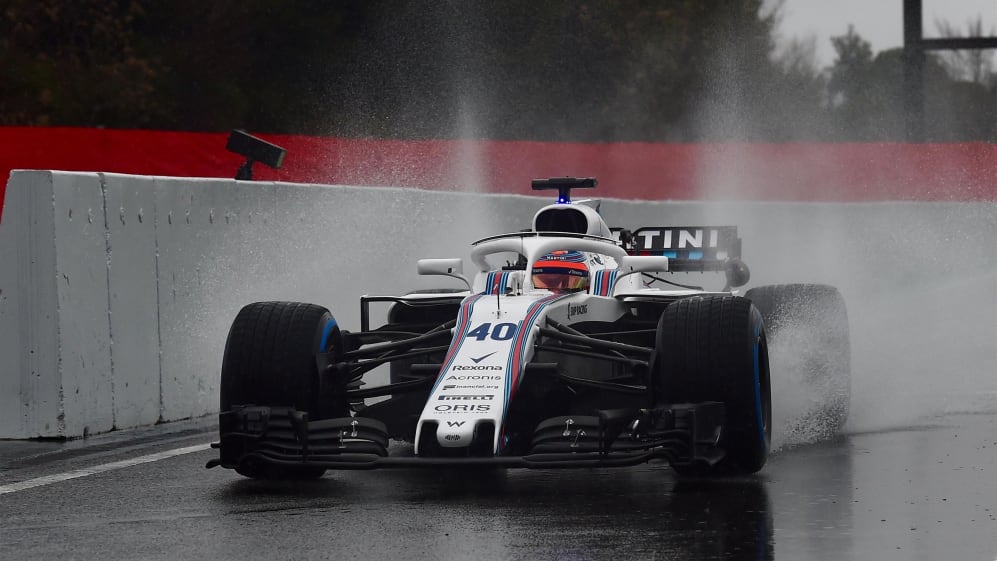 What have teams missed out on?
There are certain key items that all teams need to test with a new car, and some of that can be done simply by running in any conditions. But others need more representative temperatures, with the majority of races taking place in warm climates.
"The cooling is one of the first matters every team is managing in the first week of testing," McLaren's racing director Eric Boullier explained, something that is even more important to his team after a switch to Renault power units this season.
"In the case where you have a new engine partner you might have some sort of heat soak pockets in the car, nothing else to be honest.
"We can see on the bodywork there is a couple of stripes [but] this is just because we have to work on making sure there are some proper heat shields in place and consider all of the heat soak pockets and make sure we can modify and change the cooling internally or inside the bodywork."
Toro Rosso technical director James Key agreed, adding: "I think things like cooling systems, because we're all running blanked off at the moment, we don't know how effective they really are.
"Warmer conditions with the higher pace that you get as well, you get a better indication, but that's the same for everyone."
Teams have also been unable to do significant amounts of aerodynamic testing, with the ornate rakes that you often see bolted to the cars during morning sessions requiring dry conditions to prevent water getting into the sensors. So Wednesday's snow and Thursday's wet track made it very difficult to take any aero measurements, even if temperatures started to climb on the final day.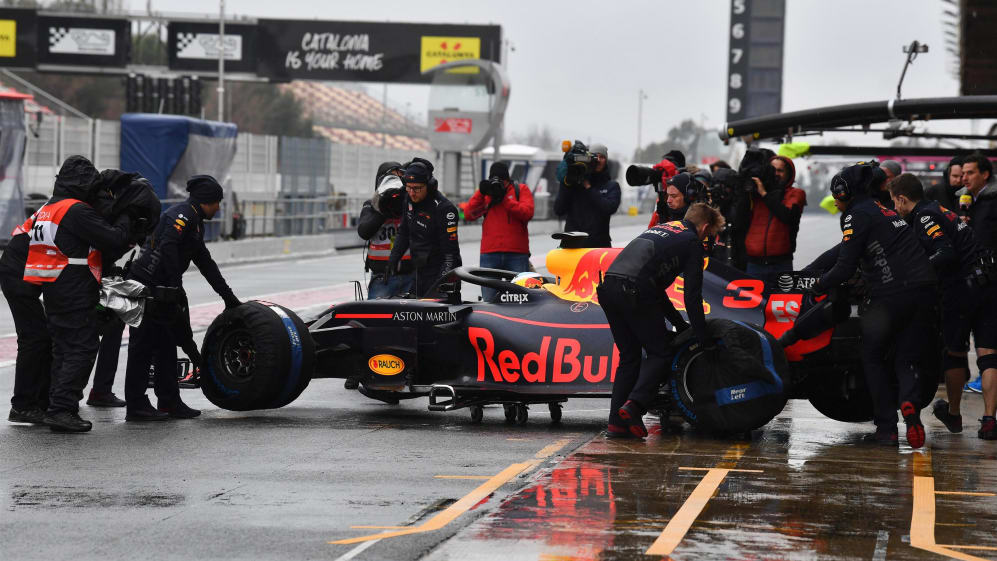 What still needs doing ahead of Melbourne?
Well, that depends on who you ask. For all the teams, checking cooling requirements will be high on the list, while as much knowledge of the tyres as possible is also crucial.
But then it all becomes a bit more team specific. At McLaren, aside from work with a new engine partner, Boullier highlights completing a race distance as one of the team's priorities.
"Also bringing some live pit stops, which obviously we have given some more focus to this year," the Frenchman added. "We have a lot of new equipment and some new stuff to try so a race distance will be the key next week."
James Key has a different task in mind, with the Toro Rosso driver line-up going through its first pre-season as F1 drivers.
"For the drivers I think that's the thing we've probably missed most this week," Key said. "They are two really good guys to work with and they want to get on with it. They want to spend some time not having to worry about a race weekend and just get on with improving themselves and the car together with us and so on.
"We've obviously missed a lot of that which is really unfortunate, so hopefully next week we can address a bit of it. But that's the biggest regret from this week I'd say."
As for the drivers, Sainz joined Renault towards the end of 2017, triggering part of the Toro Rosso driver changes, and his personal focus is on tailoring the R.S.18 to his driving style.
"Set it up to my liking. This is the main thing that I always do before going to Melbourne. Normally Melbourne has been a good race for me, I think because I've come out of the last day of testing with a good baseline on the car, that gives me confidence and I manage to attack the streets of Melbourne how I like.
"It's not an easy track to go there for the first time in the year, you have to have big confidence in the car and that's why I really want to set the car up to my liking now that I have the chance."
But not everyone is frustrated by the conditions so far, with day four pace-setter Lewis Hamilton eager to get down to business immediately.
"We could go to Melbourne now and go for it," the defending champion said. "I want to race to be honest. In testing there is no competition and that is what I miss when you have that long, long break. You just can't wait to get back to that competitive atmosphere that is Formula 1 – there is nothing quite like it.
"So when you come to testing it is fun for the first half a day to get into the car and afterwards you say, 'OK, let's go'."