Interview
Fernando Alonso Q&A: 'Sweet lap' led to season-best grid slot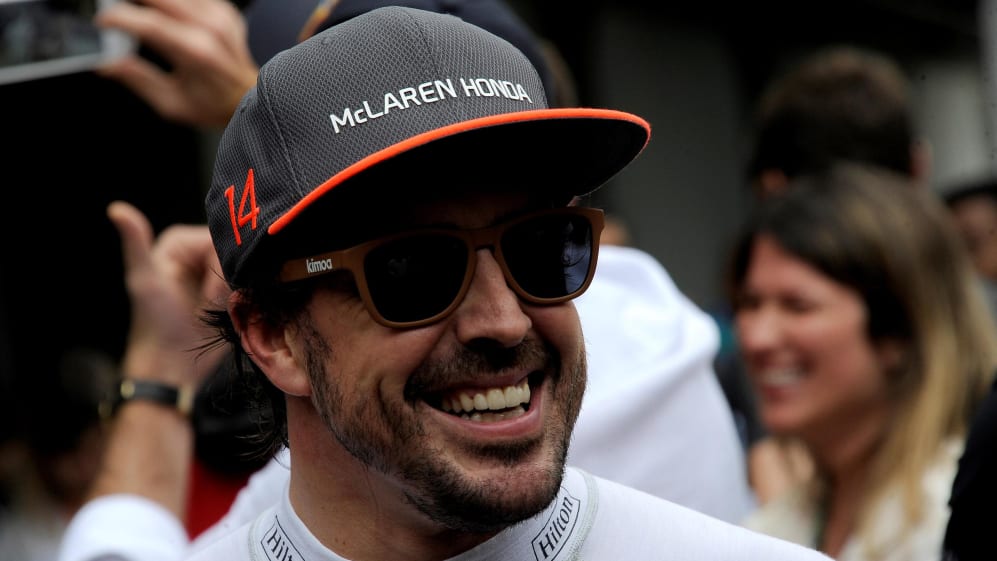 Fernando Alonso will start Sunday's Brazilian Grand Prix from the third row of the grid, thanks to a superb qualifying lap of Interlagos for McLaren – and a little help from the penalised Daniel Ricciardo. Here's what Alonso had to say about a satisfying day in Sao Paulo…
Q: Fernando, that was obviously a superb qualifying…
Fernando Alonso: Yes, it was, even though I think in Barcelona I also clocked the seventh-best time – and this time luck is on my side: no penalties on me but on Ricciardo, so I start from P6!
It was a tricky one – and I really enjoyed it. There was rain on the visor but for most parts of the track the asphalt was completely dry, so you had to trust your car and calculate what kind of conditions and grip level you would have around the next corner!
And the car performed really well today – a lot of grip, and that felt fantastic. I guess in the race it will be more difficult to keep that position. Ricciardo will come back to the front – so will Lewis (Hamilton).
We will, of course, do whatever we can, but for this moment I am happy with how the weekend went so far."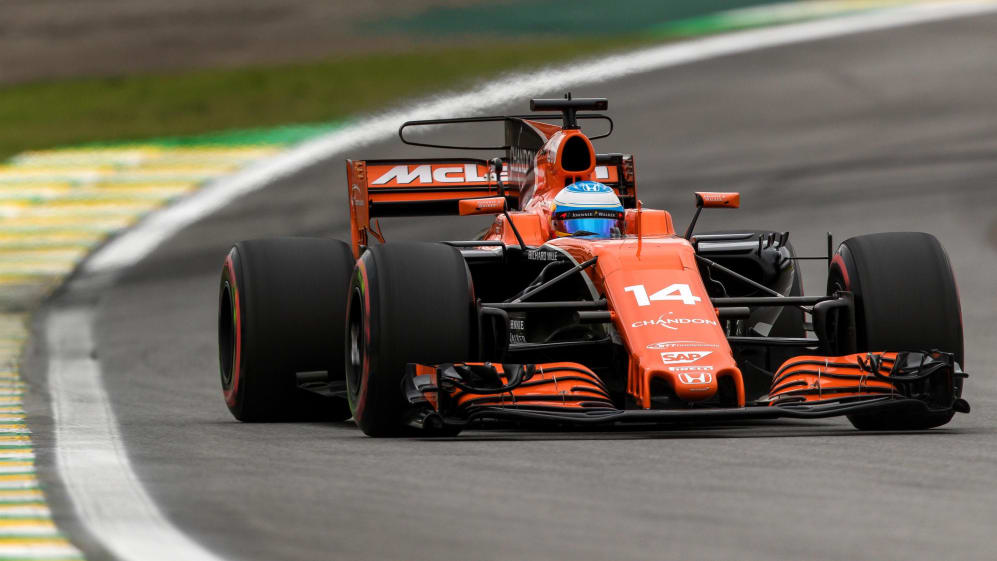 Q: Based on today's qualifying we should expect an exciting race, with some of the usual front-runners starting from the back…
FA: To be honest, I don't concentrate on them too much. Tomorrow it should stay dry – with stable conditions. Unpredictable conditions could help us more, but I will try my best. Scoring points would be welcomed.
Q: Did you expect to be so far towards the front? The last couple of races didn't really suggest that?
FA: Well, it was better than expected. Friday it didn't feel so promising and suddenly today the car stepped up a bit. We maximised the potential in Q1 and Q2 and then in Q3 we put a 'sweet lap' together that was enough for P7 – with a final starting position from the third row. That is indeed the best starting position of the season. And we will do everything to secure a good chunk of points.
Q: Do you really believe that you can hold on to a top-ten position in the race?
FA: Yes, I think so. Starting from P6 and no penalties – that should make a good race for us.
Q: You just said it: no penalties for you – but penalties for three Renault-powered cars…
FA: I am not worried about that. And you cannot compare their share of penalties to what we've had this season.
Q: For the race the weather forecast predicts the same conditions as Friday: hot and dry. Does that hold any fear for you after today's cooler running?
FA: No. We are not depending on the temperature and on the weather. We should have a good race.