Fernando Alonso to drive 2020 Renault F1 car at end-of-season Abu Dhabi test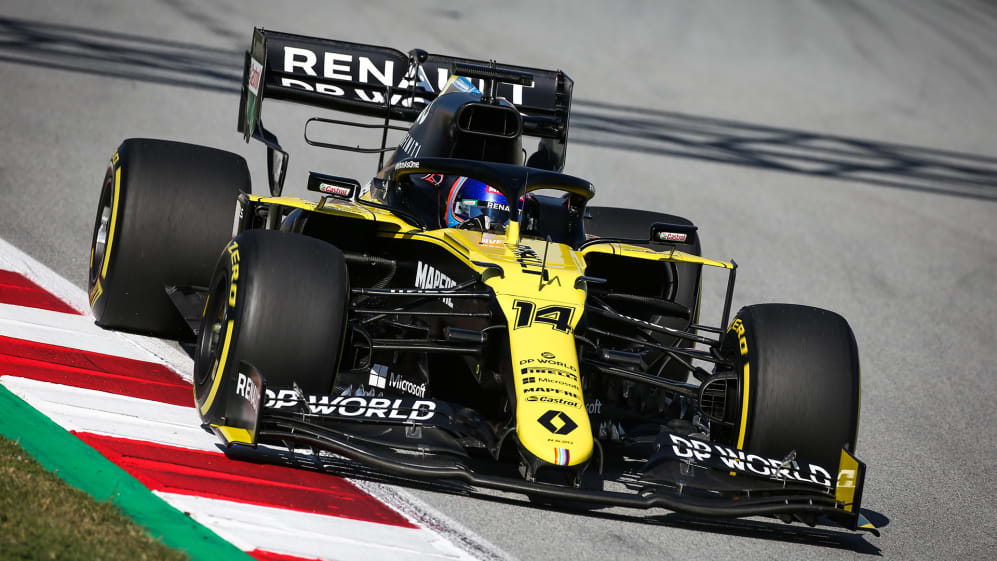 Fernando Alonso will get his hands on Renault's 2020-spec Formula 1 car at the one-day end-of-season test at Abu Dhabi's Yas Marina circuit after Team Principal Cyril Abiteboul said the FIA and F1 had granted them dispensation.
Traditionally, the test is earmarked as a young driver test-only, to give youth a chance to experience Formula 1 machinery in an era where so little testing of current cars is permitted.
However, Renault were keen to give Alonso some time in a current car ahead of his sensational return to the championship next year, especially as the cars will not change too much because of the stable regulations.
READ MORE: Alonso pushing Renault to run 2022 car in wind tunnel on January 1, reveals Budkowski
And despite opposition from some teams, Abiteboul said an agreement has been reached to allow Alonso, who left F1 at the end of the 2018 season, to get a full day of running to add to his series of tests in the 2018 car.
He will be joined by Renault's test driver Guanyu Zhou, who will carry out duties in the team's second car.
The Chinese driver, currently eighth in the F2 championship with one win and five podiums, has already done five days of F1 testing in 2020, albeit in a 2018-spec car.
"We would like to thank the FIA and F1 for their acceptance of our test plans, made in recognition of our commitment to young drivers throughout junior motorsport and to Fernando's own dedication to furthering the careers of young talents," said Renault Team Principal Cyril Abiteboul.
READ MORE: Renault's sporting director explains Alonso's best qualities ahead of his 2021 return
"For Fernando this will be the next step in his return. He has worked tirelessly to make sure he is as ready as he possibly can be for 2021. He wants to contribute fully – not just to the team, but to the fans and the sport he has missed in the past two years.
"Zhou has experienced the benefit of the Renault Sport Academy, having joined its ranks last year. He has worked hard and made a genuine contribution to the performance of the team through his work in the simulator and test programme. I am delighted he can drive the R.S.20 to complement his journey so far."
Not only will Alonso drive the 2020 Renault in Abu Dhabi, over the race weekend he'll also demonstrate his championship-winning 2005 Renault, the V10-powered R25 (pictured below).