Ferrari and Mercedes surprised by each other's pace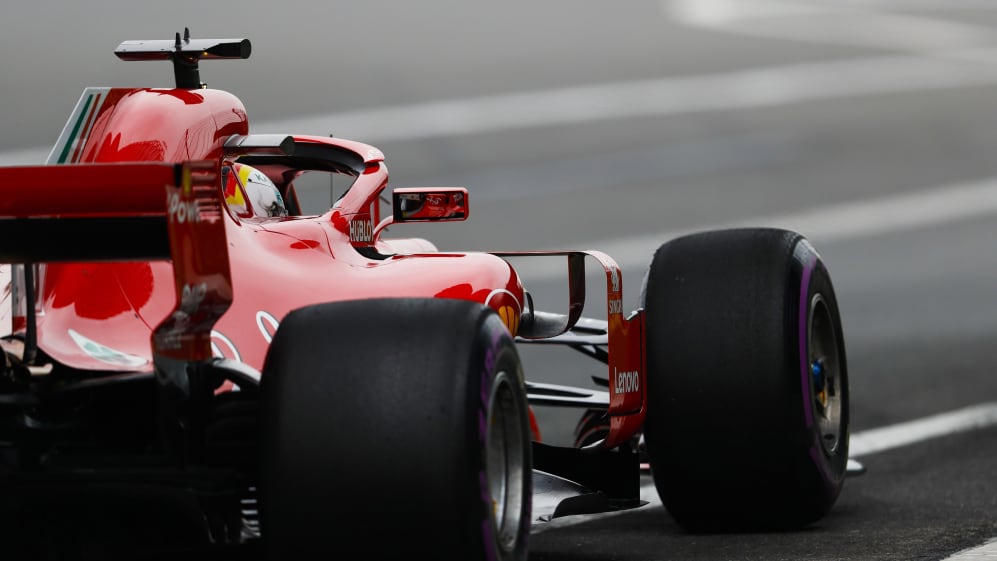 Shocked by the advantage Ferrari had over Mercedes in Chinese Grand Prix qualifying? The two teams themselves certainly were - but their drivers are still expecting it to be a tight race between the four of them and Red Bull.
Mercedes were the overwhelming favourites for pole in Saturday's qualifying session, having taken P1 in each of the last six races in Shanghai. But final practice gave a hint that Ferrari had found speed over one lap - and the Prancing Horse duly converted in qualifying, with Sebastian Vettel edging team mate Kimi Raikkonen for the Scuderia's first pole in China for 14 years.
Afterwards, Vettel admitted he was a little shocked at how far ahead Ferrari ended up.
"The first three races have been a bit different now," said Vettel, who scored his 52nd career pole, and fourth in China. "The tracks are quite different to each other.
"To have that much of a gap is a surprise, but it's also a track where you need to find that sweet spot and if you're a little bit out then easily you drop a little bit of time.
"I wouldn't be surprised if that gap disappears tomorrow and it will be a tight race. I think it will be a tight race among the top three teams."
Valtteri Bottas had the edge on Mercedes team mate Lewis Hamilton throughout qualifying, but neither ever looked like threatening for pole, with the Finn admitting Ferrari are simply too strong right now.
"We thought, coming into today, we would be fighting for pole position but it was definitely out of reach today," said Bottas. "There was nothing in the lap where we could have gained that much.
"There was a little bit in terms of getting tyres absolutely perfect in the lap, but it is not half a second. They have a really strong car.
"We can see in the long corners, Turns 1 and 2, they have some good gains to us. Now without any speed differences on the straights, they can keep the gains they make in the corners.
"We have work to do. But tomorrow is a different day. A long race ahead. We saw last weekend it will probably will be close. Hopefully we can make it up."
Hamilton, meanwhile, was at a loss to explain Mercedes' loss of form, having looked so strong on Friday.
"I'm not sure," he said. "The car felt OK. I don't really have an answer for it. I don't know if we can challenge, we're half a second behind today.
"We were quicker in the last race but they were able to hold on. They will probably do the same tomorrow."
"It's in the top three of the easier [tracks] to overtake, so I think the delta is generally a second, but the Ferraris are too fast on the straight so it'll be interesting.
"But it's a lot hotter tomorrow so it will be a challenge to see whether or not we can keep up with them."
Hamilton has only won two races from fourth on the grid in his career – Germany 2008 and Hungary 2009 – and currently trails championship leader Vettel by 17 points. However, his record in China is imperious, with the Briton having won there five times.