Ferrari are favourites in France – Bottas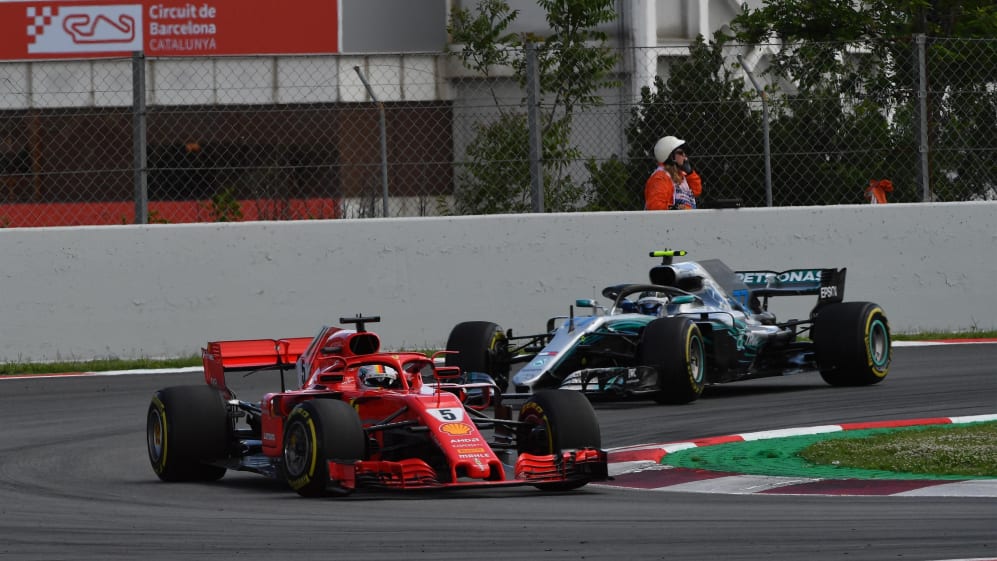 Ferrari asserted their authority in Canada, with Sebastian Vettel clinching a dominant victory to snatch the lead in the drivers' standings. And Valtteri Bottas believes the Prancing Horse are the ones to beat this weekend as F1 returns to France for the first time in a decade…
F1 has enjoyed a three-way battle for Grand Prix victories in the opening third of this season, with Mercedes and Red Bull picking up two wins apiece and Ferrari making it three last time out in Canada. The latter was particularly surprising given Mercedes had been so strong in Montreal, having won the last three editions.
With that in mind, Bottas reckons Ferrari will be the benchmarks at Paul Ricard this weekend. "Ferrari are the favourites, based on what we saw in Montreal both in raw pace, in qualifying, and in the race," he said. "In theory [our car] should be OK [at Paul Ricard], but in theory Montreal was going to be good for us but Ferrari was quicker than us. It's going to be tricky with possibly three teams fighting for the win. But we'll learn more tomorrow."
Mercedes had aimed to deliver an engine upgrade in Canada, but postponed its introduction because of a 'quality' concern. It had been anticipated the new specification would be used in France, particularly as both Lewis Hamilton and Bottas have done seven races with the same engine. But Mercedes are remaining tight-lipped as to whether that would in fact be the case.
"For sure we need to take some kind of new engine, because the other one is already seven races old," said Bottas. "We are very much wanting to run the new spec, but we need to confirm tomorrow if we can or not.
"It is extremely close between the top three teams in every race weekend, so any gain we can make will be very important if we want to win the title. For sure we're looking forward to having the new one and that's our plan, so let's hope we can use it.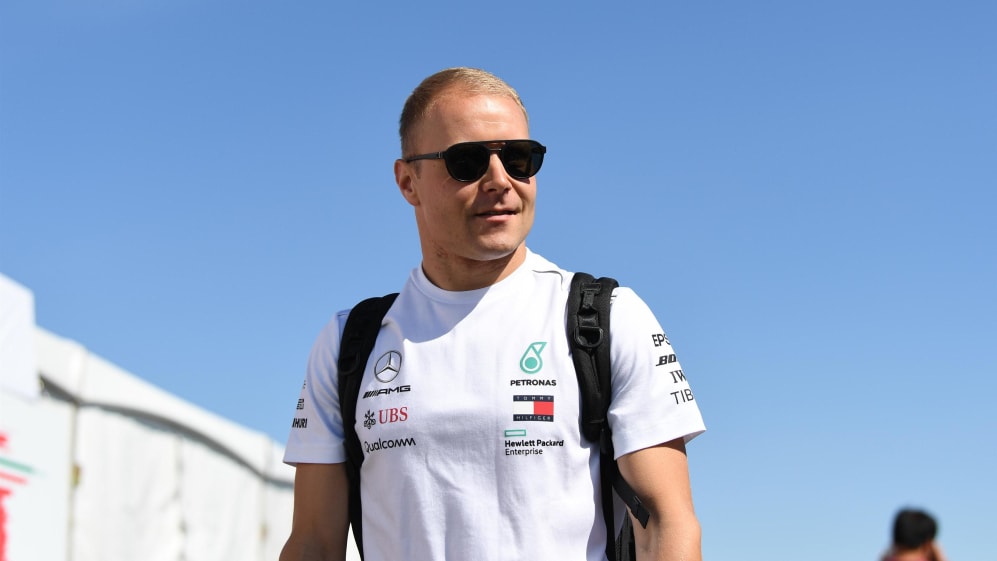 "We need some improvements if we want to fight for the wins, so we hope we can have it, but we also need to improve the car."
Hamilton, meanwhile, was positive about the engine situation and said that even if the team were forced to use a fresh unit of the initial specification, it would still be an improvement in performance over having a seven-race-old unit.
"At the moment I don't know [the plan]," said Hamilton. "Actually I think I might have one of my new engines, which is good enough. The engine I have used for the first seven races has been a great engine and this fresher new version – it is going to be great having more power than the one I raced at the last race."
Hamilton echoed Bottas' belief that it will be a close battle for victory this weekend and was wary of suggesting Mercedes would be strong at Paul Ricard because they were dominant at Barcelona, where the circuit had also been resurfaced.
"If you look at the big races, it's been a very close battle with the other two teams," he said. "We expect it's going to be the same this weekend. We hope that we perform better this weekend than we did at the previous ones.
"We're not really looking at Barcelona thinking that this is going to be a good weekend for us. I think the other teams would have learned from Barcelona and they'll be out to rectify that. For us we just need to keep our heads down and work on trying to extract as the most from the car."
Mercedes lead Ferrari by 17 points in the constructors' championship, with Red Bull a further 55 points adrift in third place.