Leclerc keeps podium as Ferrari handed big fine for fuel discrepancy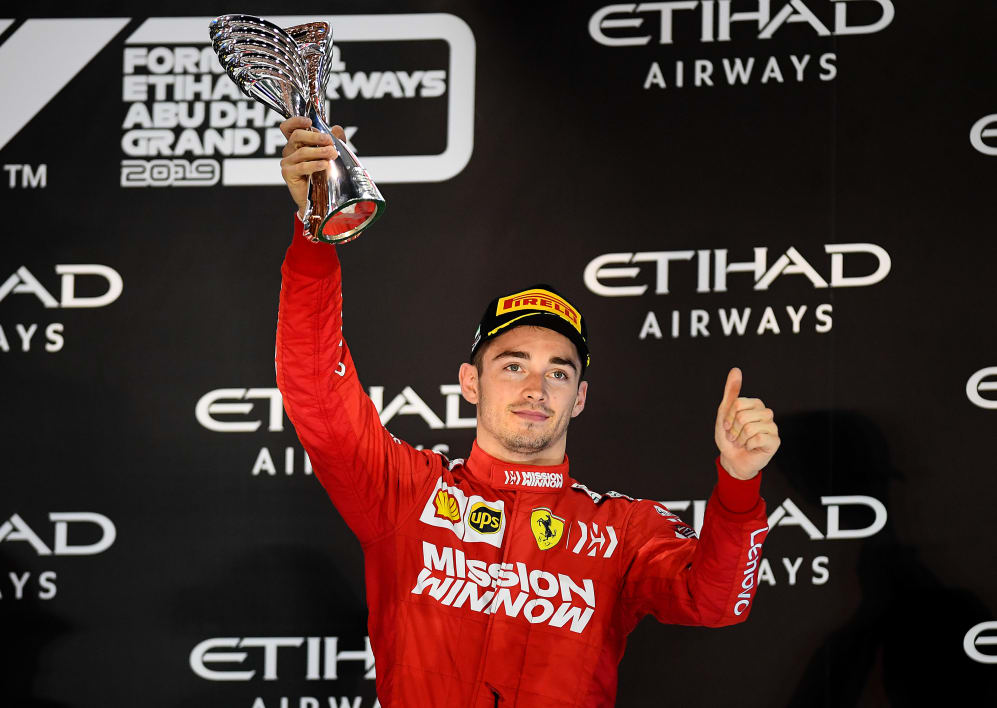 Charles Leclerc will keep his third-place finish in Sunday's Abu Dhabi Grand Prix but his Ferrari team have been fined €50,000 after the stewards found the Italian squad had given an inaccurate fuel declaration for the Monegasque's car ahead of the race.
While the teams were preparing on the grid for the Grand Prix, the stewards issued a document highlighting the discrepancy, but said it would not be investigated until after the race. Leclerc went on to finish third in the race, behind race winner Lewis Hamilton and second-placed Max Verstappen.
Earlier this year, the FIA issued a technical directive which required the teams to reveal the amount of fuel they intended to put in the car for the laps to the grid, the formation lap, the race, the in-lap and any fire-ups that would be needed. Checks would then take place by the FIA to ensure teams were conforming.
When the FIA investigated Leclerc's car, they found there was a difference of 4.88kg between what Ferrari declared and the FIA measured. Team representatives then spoke to the stewards after the race and following deliberations, it was deemed Ferrari had breached the rules.
Team boss Mattia Binotto had earlier said he was 'relaxed' about the investigation.