Ferrari duo pleased to beat McLarens but say AlphaTauri 'just too quick' after Sao Paulo GP qualifying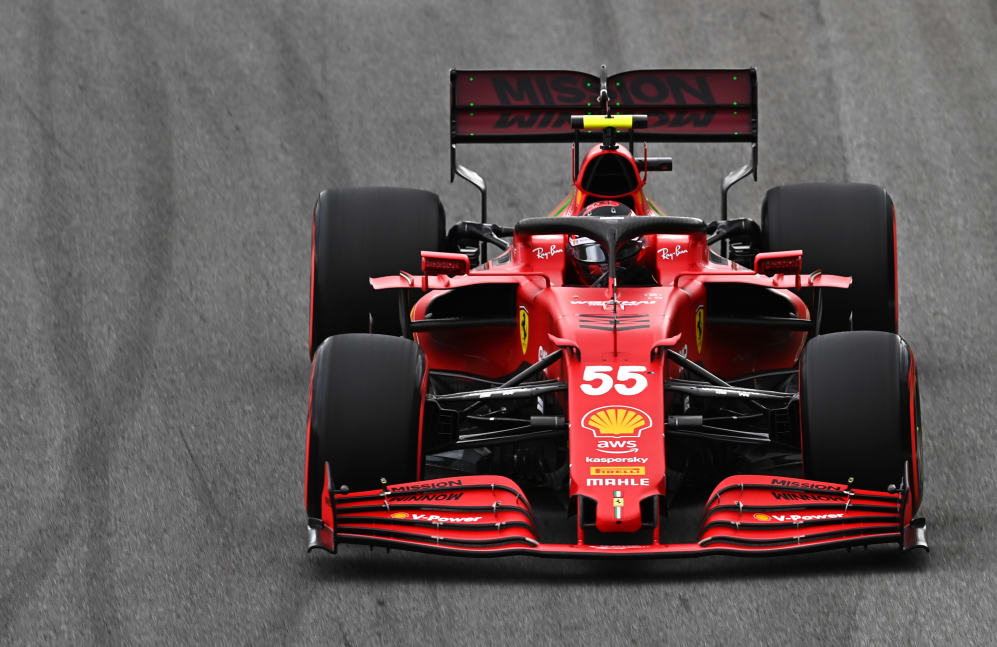 It was a case of job done for Ferrari in Sao Paulo Grand Prix qualifying, as Carlos Sainz and Charles Leclerc finished sixth and seventh fastest ahead of P3 rivals McLaren but the duo admitted they didn't quite have the performance to beat AlphaTauri's Pierre Gasly.
Ferrari moved ahead of McLaren into P3 in constructors' championship after Mexico, opening up a 13.5 point lead, and put themselves in a strong position to extend that with Lando Norris and Daniel Ricciardo eighth and ninth respectively in Friday's qualifying session in Brazil.
QUALIFYING: Hamilton beats Verstappen to seal top grid slot for F1 Sprint in Brazil
"I managed to hit the ground running on Friday," said Sainz. "If you put this quali format at the beginning of the year, I would have struggled a bit more. But now at the end of the year, I felt like I was on top of it since FP1, which allowed me to put some good laps together in Q1, Q2 and get to Q3 and nail a good lap."
For the second qualifying session in succession Gasly beat both Ferraris, something which the Spaniard – who outqualified a team mate in a conventional qualifying at Interlagos for the first time – had anticipated.
"It's no surprise," he said. "They have a very strong car, they have been very quick all season, it's just now they look to be finding the consistency they were maybe lacking at the beginning. And that car is seriously quick.
"We will try to beat it and try to keep improving because as Ferrari, we don't want to be beaten by AlphaTauri even if we beat both McLarens."
READ MORE: 'The anxiety you get is crazy' – Hamilton on his set-up nerves before taking P1 in qualifying
Sainz's team mate Leclerc ended up just over a tenth of a second adrift and wasn't very happy with his effort.
"In Q3 it was just not great," said the Monegasque. "We did the first runs on used tyres, which wasn't great for my rhythm, and then I didn't do a good enough job on the second run in Q3. AlphaTauri was just probably too quick but it's like this."
He added: "[Beating McLaren] is the positive of today, but I wish there was a better result."