Ferrari have made 'a step forward' compared to Aston Martin says Vasseur as he targets Mercedes next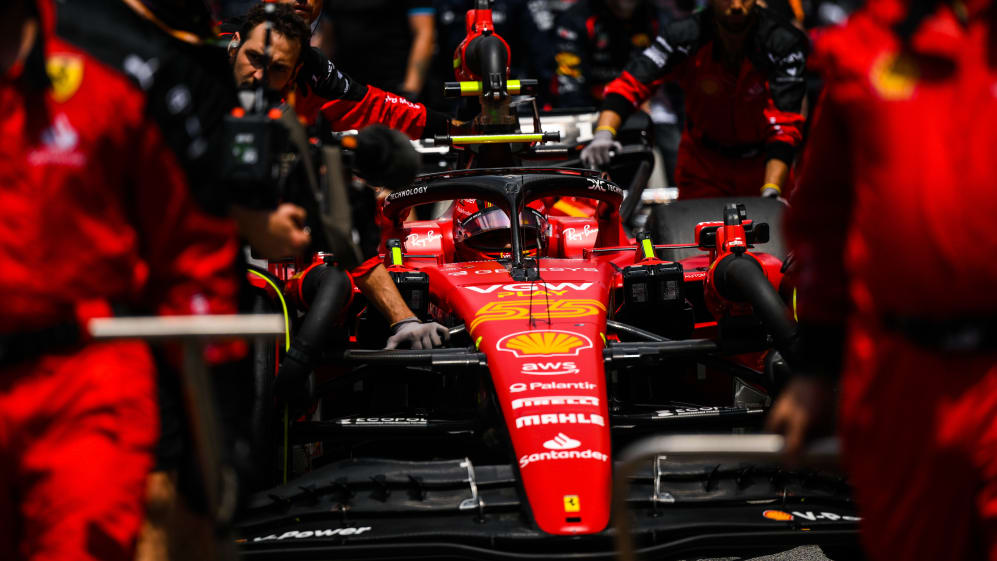 Despite bringing their biggest upgrade package yet to Spain, Ferrari had a tricky weekend in Barcelona with only Carlos Sainz scoring points. Nonetheless, team boss Fred Vasseur believes there are positives to take from their performance.
With a new floor, sidepod assembly and engine cover, Ferrari opted to bolt the new upgrades to just Sainz's car in FP1 to try and benchmark their performance against that of the older package run by Charles Leclerc. The Monegasque did run the upgrades from FP2 onwards, but to no avail, as he dropped out in Q1 in qualifying and then failed to score in the race.
READ MORE: 'I did my absolute best' says 'gutted' Sainz as he misses out on a home podium
Sainz did finish in front of both Aston Martin cars in the race and, although he lost out to the recovering Mercedes drivers and Red Bull's Sergio Perez, Vasseur believed that the Spaniard's performance showed the upgrades have taken the team in the right direction.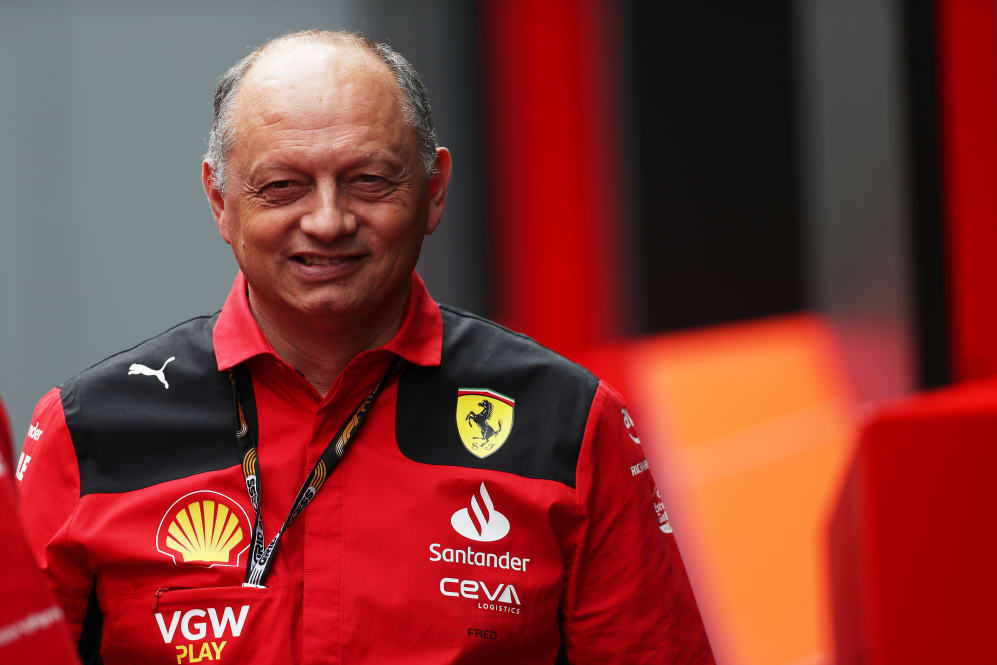 "I think we made a step forward in terms of potential," he said. "Our reference is Miami and on quali pace we were equal at least with Carlos on the first row, a step forward probably, and in the race we made a step forward compared to Aston.
"But it is still not enough. We still have a huge delta in terms of performance to Mercedes' quali to race. And it's where we have to put all the focus of the company and, if we want to come back, to have good results on Sunday as that's when we are scoring points."
MONDAY MORNING DEBRIEF: Why Ferrari's big upgrades didn't deliver the goods in Barcelona
With both drivers complaining across the weekend of a variety of issues, and with parts of Leclerc's car already back at Maranello to be examined for faults, it's clear that there is still work to do for the Scuderia to both understand their package, and then extract the best from it.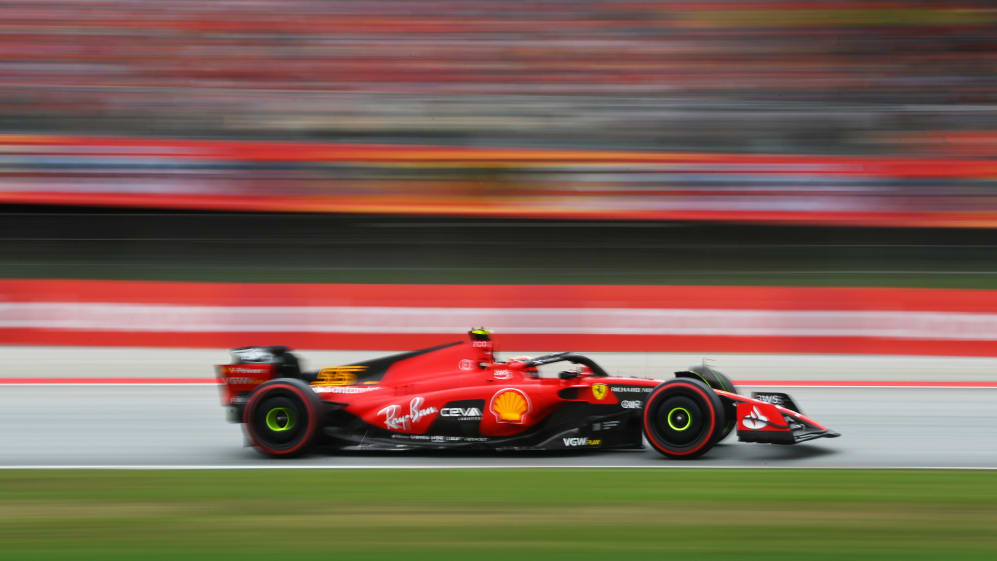 "The main issue is the inconsistency," said Vasseur. "On Charles [Leclerc's] car for example – from the first to the third stint on the same compound – one, the balance was all over the place, and one was okay-ish. And Carlos [Sainz], he did a good first stint, a good last stint and, in the middle, he lost 15 or 20 seconds to his competitors.
"If I knew [the answer], it would be fixed because we have 1000 people focused on this now. But it is not always the same, not always the same problem."
Ferrari already lie 34 points behind third-placed Aston Martin in the constructors' and 52 behind second-placed Mercedes, but Vasseur believes, if the team can work out what is causing the inconsistencies in the race, they can take the fight to the Silver Arrows.
READ MORE: Hamilton hails 'really mega' progress for Mercedes after double podium in Spain
"To close the gap with Mercedes, we are probably faster than them in quali and slower than them in the race," he added "As soon as we are not in this situation with consistency, to fight with them in the race will probably depend week to week on the track and the tarmac."