Ferrari have the power advantage now - Mercedes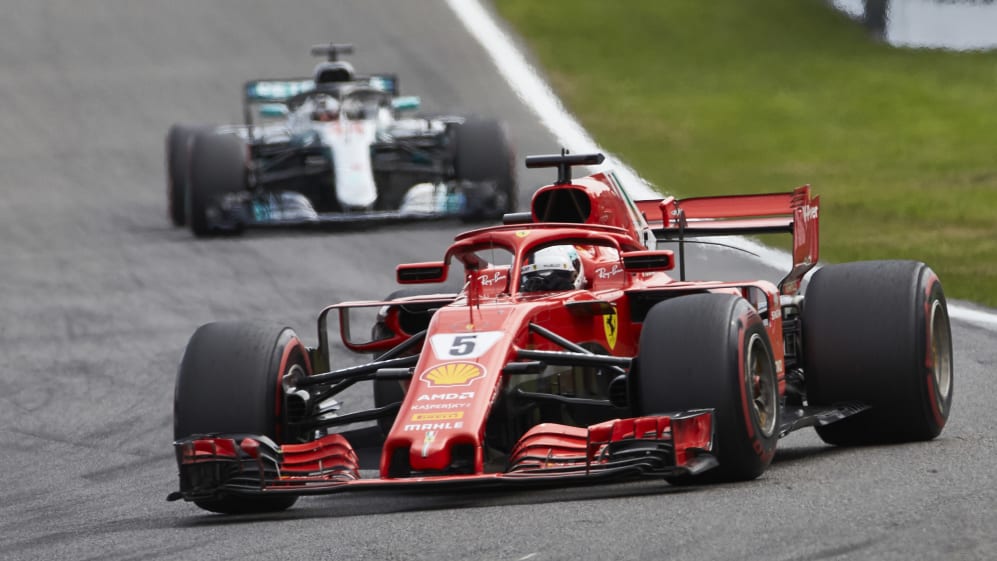 Ever since the current V6 hybrid turbo engines were introduced in 2014, the Mercedes power unit has been the recognised class of the field. But that gap has shrunk significantly in recent times, and after Sebastian Vettel's flawless victory in Belgium for Ferrari, Mercedes chief Toto Wolff reckons the Italians have now moved ahead in the power unit pecking order…
Four years and four double world championships – Mercedes have been mighty since 2014. But last year, Ferrari emerged as a major threat to that dominance, and the Scuderia have kicked on again this year, both in terms of engine and chassis updates, to emerge as F1's leading package.
In Sunday's Belgian Grand Prix, polesitter Lewis Hamilton tried to defend from Vettel on the opening lap, but said the German ultimately "drove past me like I wasn't even there" (see video above). From there on, Vettel controlled the race on the power sensitive Spa-Francorchamps track.
Mercedes and Ferrari both brought new specifications of engine for the race, but Wolff admitted after the Grand Prix that Ferrari currently "have a power advantage".
He added: "We have seen that in qualifying. That power advantage is at various parts of the straights. You can see even at the exits, [they] are not worse than ours. The engine keeps pulling.
"Having said that, there's nothing that could be a trick, it might also be related to how you run the engine, how you calibrate it.
"We can see they have a slight power advantage and then you add that to our weaknesses out of Turn 1 especially and that causes the double whammy. If you're not very good at traction and you're being outperformed slightly on power, that lap one happens."
Mercedes were very strong at Monza last year, but Ferrari's improvement of their overall package means they go into their home race as favourites. A good result there, with momentum in their favour, could swing the advantage in both drivers' and constructors' championships back to Vettel and Ferrari.
If you're not very good at traction and you're being outperformed slightly on power, that lap one happens
Ferrari are now just 15 points behind Mercedes in the constructors' championship, while Vettel has slashed Hamilton's lead in the drivers' championship to 17 points.
But while Wolff admits the Silver Arrows have plenty of work to do to optimise their package, he is remaining optimistic.
"The last race where we have been quickest in pure pace was Silverstone," said Wolff. "We have been really good in Ricard and in Austria. Since then, Ferrari has been quicker - in Hockenheim, you could say Budapest, which is no surprise, Spa was also a tricky one for us in the past as well.
"Monza was a good one, so I am very curious to see how it's going to go in Monza. Last year, we were very much in control of the whole weekend, Ferrari had their worst weekend of the season performance wise in so far, I'm not worried.
"I think we should still address the opportunities that exist within our car, where we need to optimise and only that will make us win the championship."