Ferrari is 'like a different car' on high fuel after new upgrades, says Vettel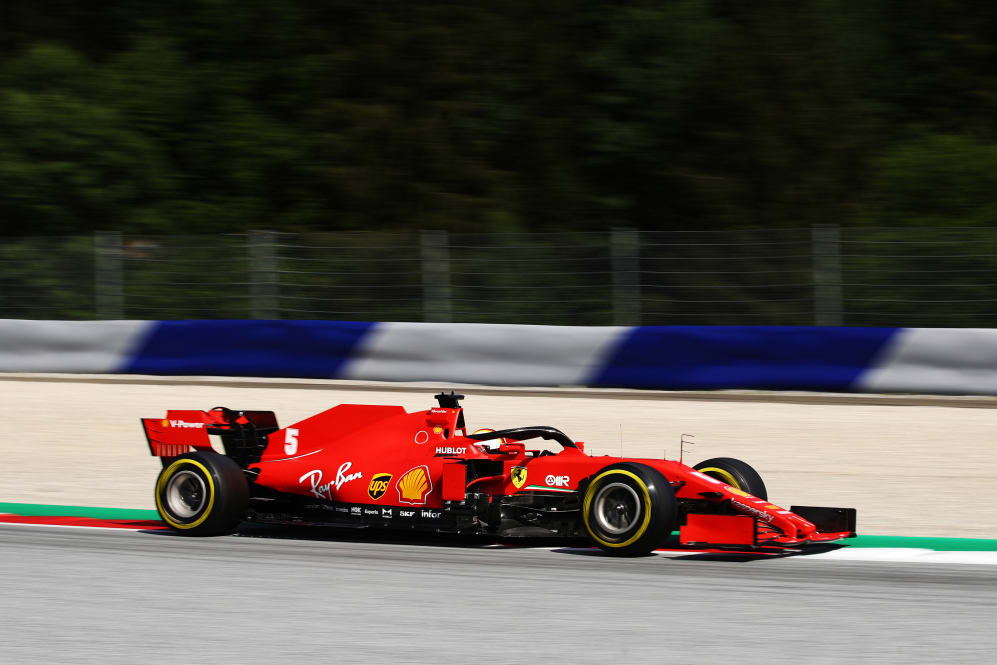 The timesheet may not have looked great for him, but Sebastian Vettel insisted he was feeling "a lot happier" after spending his Friday testing a raft of upgrades that Ferrari brought to Austria one race ahead of schedule. According to the four-time world champion the new parts have made a big difference to the SF1000's driveability – and provided a huge contrast given Vettel's disdain for the car's balance last week.
Ferrari's upgrades included a new front wing and rear diffuser, with reports of a new floor for Charles Leclerc to test. They were scheduled for July 17 at the Hungaroring but brought forward a week after Vettel finished 10th last week in Austria having spun and described his car as 'undriveable'. And when the SF1000 was loaded with fuel today, Vettel said the performance was incomparable to that of last week's car.
READ MORE: Ferrari delighted by 'incredible opportunity' to mark their 1000th race at home circuit of Mugello
"Yeah, it was much better all day," said a relieved-looking Vettel. "It was straightaway a different car and then I was just able to get at it. So not really possible to compare [to last week] because there was such a big difference and now I hope it stays like this."
Vettel only finished 16th in FP2 after his fastest lap time was deleted for track limits violations, and he was slightly unnerved given that, if FP3 and qualifying are rained off - as some are predicting with bad weather forecast - and qualifying can't be held on Sunday morning either, then FP2 times would be used to set the grid.
He said: "[It was a] lot better than last week; if you look at the timing sheet I got my lap deleted and it was not a great day for lap times but some people anticipated, maybe, rain tomorrow. [I'm] just prepared in case this is the quali for Sunday."
READ MORE: Racing Point 'don't have space' for Vettel in 2021, says Szafnauer
His job on Friday was clear, however – to test the upgrades that Ferrari had brought ahead of schedule and see if they made a positive impact. And, fortunately, they did.
"I think on our side the main thing was to look after the upgrade we brought, so step by step we were putting stuff on and it seems to be positive and we need to have a look and find the best window where the car is happiest.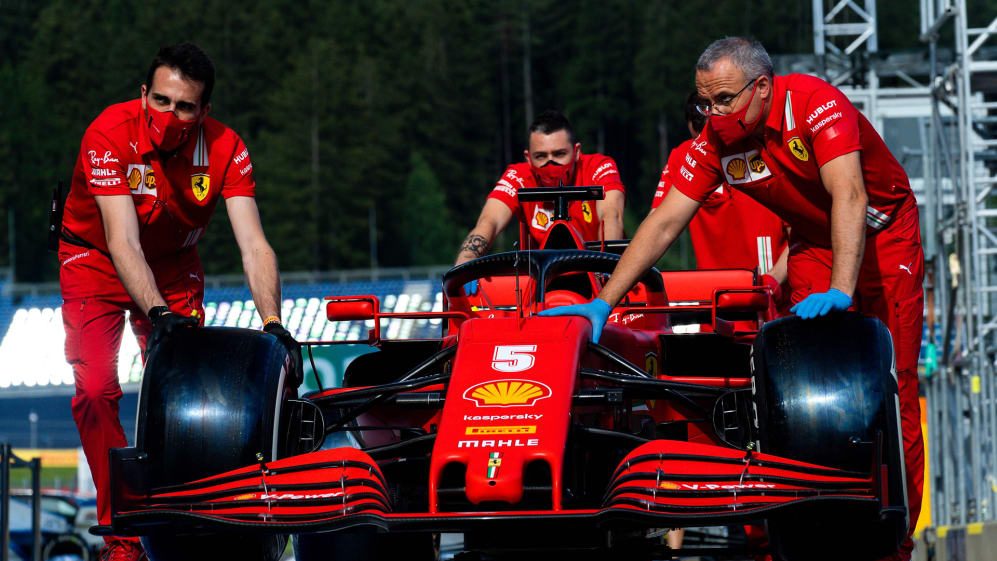 "As I said we tried some stuff, so usual homework, and I tried some stuff on the brakes – and I need to get into a better rhythm, especially after last weekend but I felt a lot happier today," concluded Vettel.
As for the weather, rain is seen as a great leveller in F1. So would Vettel prefer a wet or dry Red Bull Ring for the race?
READ MORE: Norris handed Styrian GP grid penalty for FP1 yellow flag infraction
"Probably wet," he replied. "I think it should increase our chances. Let's see how wet.
"If it's so wet that nobody can drive, that's a different wet, but if it's just wet then I think it could mix things up," he said.