Ferrari delighted by 'incredible opportunity' to mark their 1000th race at home circuit of Mugello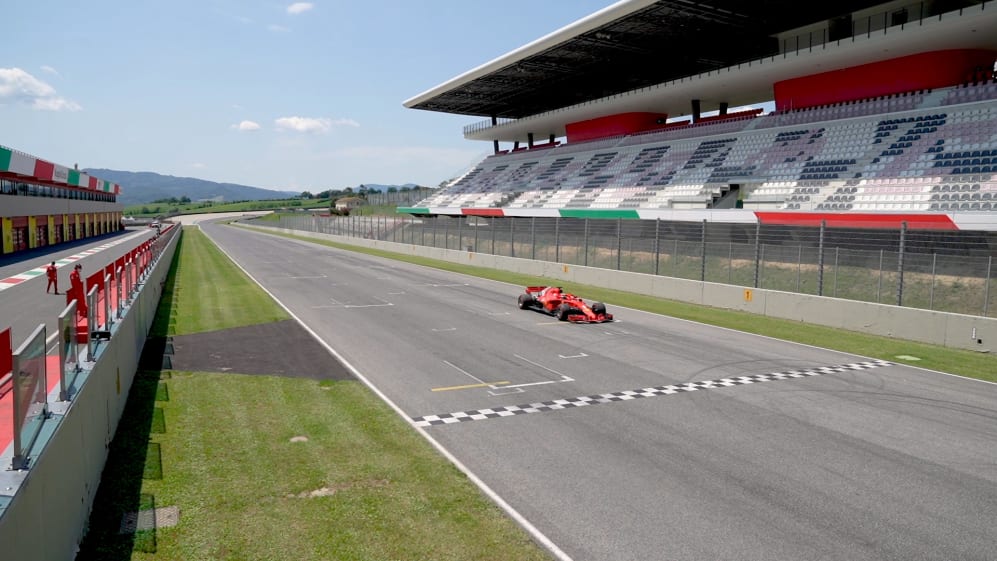 There'll be plenty of reasons to celebrate in September, with Formula 1 rolling into Mugello as the breath-taking circuit hosts its first Grand Prix on what will be the anniversary of Ferrari's 1000th race. Unsurprisingly, the Italian team are delighted to mark such a historic event at their own venue…
"To be able to celebrate an extraordinary anniversary like the thousandth grand prix for Scuderia Ferrari at our own home at Mugello is an incredible opportunity," said Ferrari Team Principal Mattia Binotto.
READ MORE: Formula 1 adds Mugello and Sochi to revised 2020 F1 race calendar
"Mugello is not just one of the most spectacular and challenging tracks for drivers and cars, it is also a structure that has made sustainability one of its priorities."
Ferrari-owned Mugello is a regular on the MotoGP calendar and will become the fourth Italian circuit to host a F1 Grand Prix, after Monza, Imola and Pescara. It'll also be the first time since 2006 that Italy has hosted two races, with Monza and Imola playing host that year (the latter as the San Marino Grand Prix).
Ferrari have recent experience of running at Mugello, of course, having taken a 2018-spec car to the venue last month as they finalised their preparations for season restart in Austria last weekend.
READ MORE: 'Spectacular' Mugello deserves to host a Grand Prix, says Vettel after Ferrari test run
"For me personally, Mugello is linked to the memories of so many days of testing that I have worked at along with the rest of the team in a bid to improve the car, sometimes dreaming of taking on our opponents there," added Binotto.
"To think that today we are about to have an event like a Grand Prix there – and the thousandth in our Formula 1 history no less – is a wonderful feeling. I can't wait for that dream to come true on September 13."
READ MORE: Leclerc and Vettel return to the track at Ferrari's Mugello test
Mugello Circuit CEO Paolo Poli added: "We are happy and proud to have finally achieved a goal that we have been chasing for a long time with the utmost determination: 106 years since the very first race took place on the street circuit, Mugello will host its first Formula 1 Grand Prix.
"We will mark this historic event with the distinction of a track that is unique in the world and the effort of our finest professionalism. My thanks today go to all the men and women who, over the course of a history that has lasted over a hundred years, with their passion and love for racing, have allowed us to achieve the ambitious aim of representing our country and region at the highest level of the world of motorsport."
READ MORE: Mugello – all you need to know about F1's newest Grand Prix track