Racing Point 'don't have space' for Vettel in 2021, says Szafnauer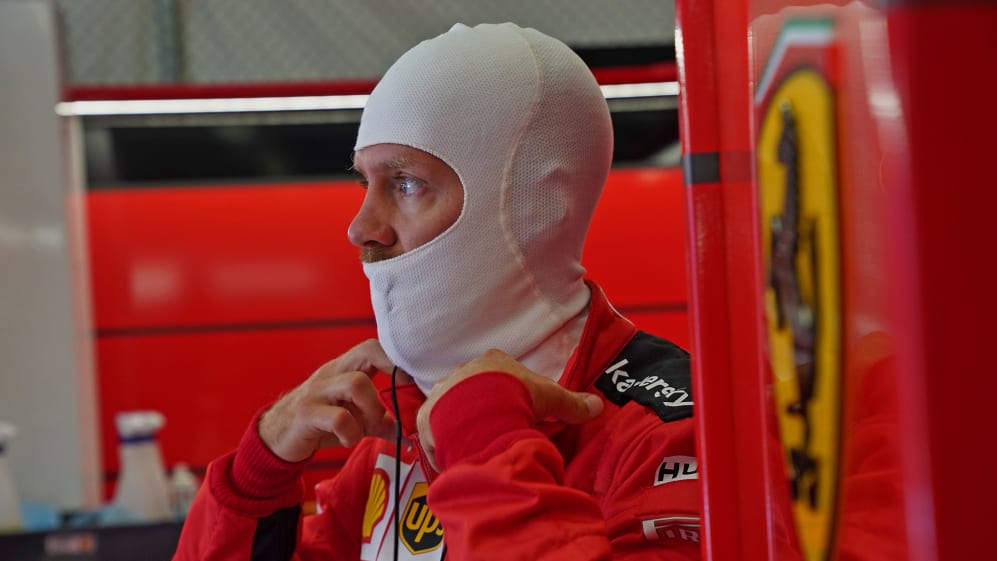 Is there any room at the inn for Sebastian Vettel? It was a "definite no" from Red Bull on Friday in Austria, and now Racing Point's boss Otmar Szafnauer has brushed off reports that the Ferrari driver could join them when he leaves the Scuderia at the end of 2020.
Some have suggested Racing Point's improved performance and upcoming rebrand to Aston Martin Racing in 2021 might coincide perfectly with Vettel's split from Ferrari for next season.
READ MORE: 'It's a definite no' – Horner firmly shuts door on Vettel joining Red Bull for 2021
But when the question of whether the four-time world champion might join the team in place of either Lance Stroll or Sergio Perez, Szafnauer replied: "Well it's, like I've said before, it's flattering that everyone thinks a four-time world champion should come to our team but maybe that's because the car's a bit quicker now.
"We have long contracts for both of our drivers so it would only be logical that we don't have space," said Szafnauer at a Friday press conference in Austria.
Perez has a contract lasting until the end of 2022 while Lance Stroll also has a long-term contract, not to mention the solid link of his father, Lawrence Stroll, owning the team.
"[It's] rewarding and also flattering that people keep saying 'oh is Sebastian Vettel considering coming to your team?' You know, three, four years ago, that would've never been a topic," explained Szafnauer to Sky Sports F1.
READ MORE: FP1: Perez sets the pace as Racing Point star in first practice for the Styrian GP
In response to speculation over talks with Vettel, Szafnauer added: "[There's been] nothing, we've got our two drivers. I know that people like to think 'here's a team on the rise and Sebastian doesn't have a drive' so they put two and two together.
"[Our drivers are] contracted. Sergio we announced last year to a three-year deal and Lance has a long-term contract as well," he concluded.
It seems that, with Fernando Alonso joining Renault next season in place of McLaren's incoming signing Daniel Ricciardo, options are running out for Vettel.