Ferrari revert to old-spec control electronics in China after Bahrain issue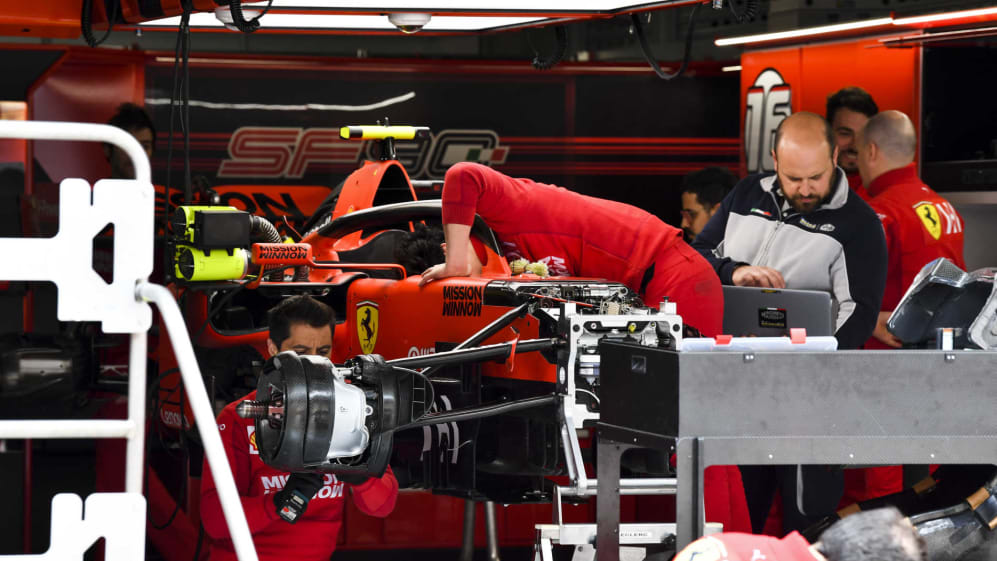 Frustrating - that's how Ferrari Team Principal Mattia Binotto characterised the Italian team's start to the 2019 season. And as the Scuderia search for a first victory of the campaign, Binotto confirmed they have switched back to a previous specification of power unit component for China to avoid a repeat of the gremlins which cost Charles Leclerc so dearly in Bahrain last time out.
In the aftermath of the Monegasque driver's near-miss in Sakhir, Ferrari announced they had traced the fault to a "short circuit within an injection control unit", adding that "this type of problem had never been seen before on the component in question".
Leclerc will run the same engine in China, but both he and Vettel (and both Haas drivers) will use a previous specification of control electronics.
"What we did here in China was simply to revert to an old specification," said Binotto. "A specification we know pretty well – we have good statistics in terms of quality and hopefully that will be sufficient."
Ferrari enjoyed a positive Friday in Shanghai, with Sebastian Vettel and Leclerc first and third respectively in FP1, and Vettel only two hundredths of a second back from pacesetter Valtteri Bottas in FP2.