Ferrari say they've identified ECU issue behind Leclerc's Spain DNF, as they ready for 'tough' Belgian GP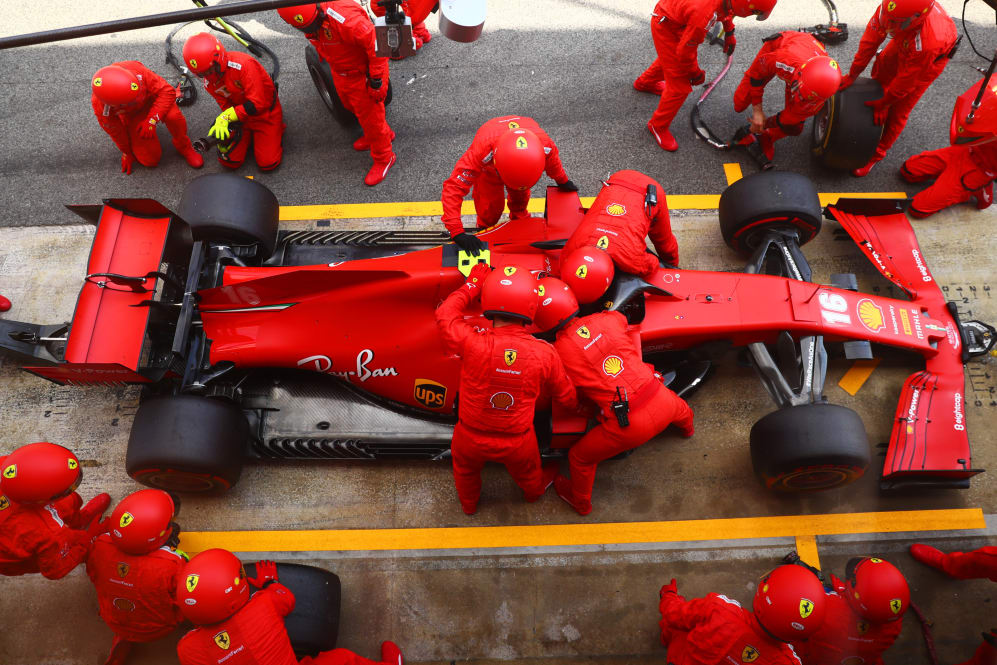 After Charles Leclerc retired from the 2020 Spanish Grand Prix with an engine issue, Ferrari's head of power unit Enrico Gualtieri has revealed that they have "identified the problem" ahead of the Belgian Grand Prix – where Leclerc took his first career F1 win last season. However, Leclerc isn't confident of a repeat victory this time around...
Leclerc's Spanish Grand Prix came to an end as he hit an electrical issue running in P10, undid his seatbelts, limped back to the pits, and was forced to retire in the pits on Lap 38. Approaching the Belgian round at Spa-Francorchamps, Ferrari's Head of Power Unit detailed the results of the team's investigation.
WATCH: Re-live Charles Leclerc's first F1 victory - the 2019 Belgian Grand Prix
"In Barcelona, we paid a high price for a lack of reliability, and in fact we have now identified the problem with the electronic control unit that caused Charles' retirement," said Gualtieri.
"We also suffered from not maximising our qualifying performance, which put us in a difficult situation in the race," he added, as Leclerc and Sebastian Vettel started ninth and 11th respectively in Spain.
"Aware of the current difficulties, we have to focus on our work in preparing for the weekend. The main aim is to ensure the drivers can get the most out of the SF1000. We must optimise the car-PU package, work well in the garage, define the best strategy and be efficient when it comes to reacting to changing conditions."
Leclerc's first victory, at the 2019 Belgian Grand Prix, made him Ferrari's youngest Grand Prix winner and the third-youngest Grand Prix winner ever – but he's not so optimistic about a repeat in 2020 even if rain is forecast. So far, he has taken podiums in Austria and at Silverstone for fourth in the championship.
READ MORE: TECH TUESDAY: The one critical choice the teams will have to make for Spa
"In terms of expectations, it will be tougher for us in terms of performance this time around as we do not have the same level of competitiveness as we did in 2019," said Leclerc. "However, we have seen that anything can happen at this track, especially with the unpredictable weather.
"As a team, we will have to work very hard to do all we can to get the most out of the car right from Friday. In free practice, we must gather all the information needed to pick the best strategy for qualifying and especially for the race."