Ferrari sporting chief outlines biggest challenge of new F1 safety protocols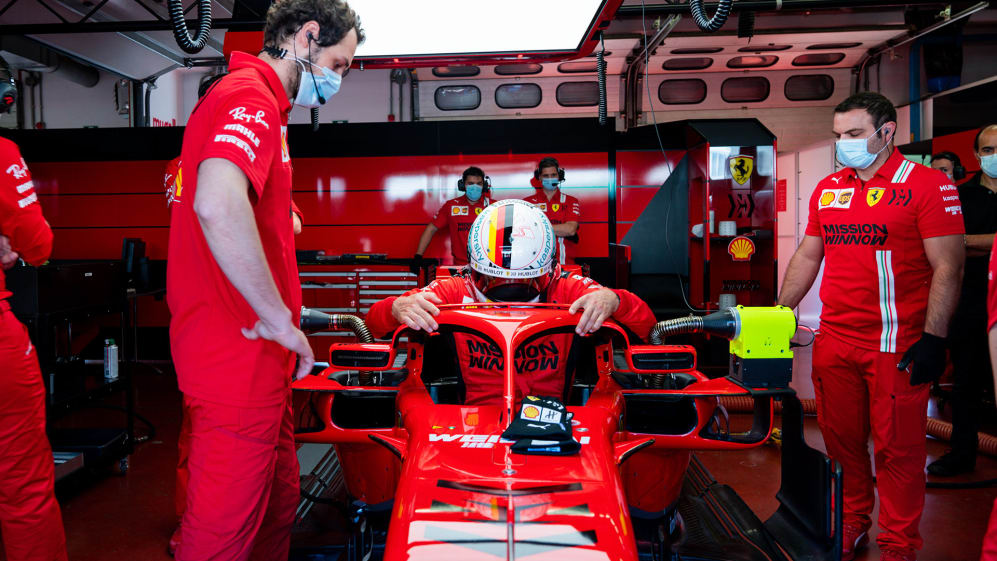 The way Formula 1 teams operate in the upcoming races will be very different because of the coronavirus pandemic, with Ferrari Sporting Director Laurent Mekies highlighting the challenge of wearing a mask for long periods in potentially very warm conditions…
The 2020 F1 season will restart next month at Austria's Red Bull Ring, the first of eight races in 10 weeks, scattered across Europe. In order to go racing safely, a series of measures are being taken to protect the health and safety of the travelling personnel.
One of those measures is the use of masks, which play an especially important role for mechanics who inevitably will be in closer proximity to others than most in order to do their jobs working on the cars.
READ MORE: Every Formula 1 team's biggest challenge in 2020
"In a very basic way the biggest challenge, especially for the guys in the garage, will be to wear the mask at all time," said Mekies, when speaking to media via video conference. "We have started to get used to it, as it's becoming part of our normal life.
"We wear it in the factory and the office, but it's one thing to wear it in an office environment, it's something else to wear it when it's 40C or very hot at the race track so we think this will be the biggest challenge."
READ MORE: 'I needed to get that physical impression of speed' says Leclerc after Mugello test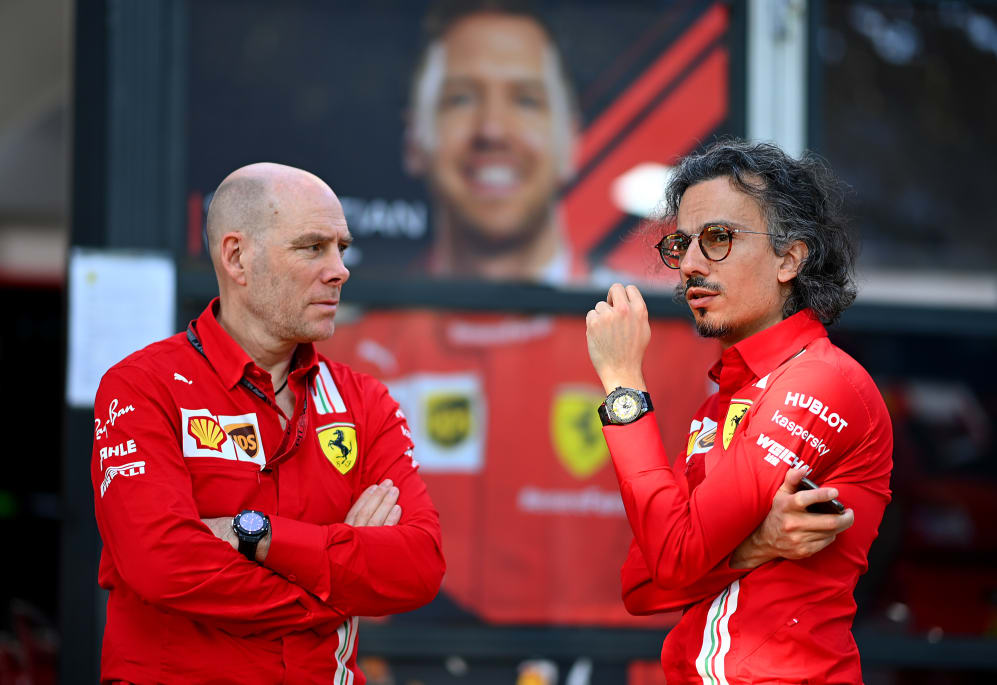 To protect their employees, Ferrari will schedule in breaks – allowing for some time in fresh air without the mask in a safe manner as well as an opportunity to carry out breathing exercises.
"All credit to the medical and first aid people who are used to it and are wearing on a regular basis every day in their working life," he added. "We're trying to put in place some measures, in terms of breathing exercises, and having some breaks to have time to do these exercises and keep in the best possible shape.
WATCH: Leclerc and Vettel return to the track at Ferrari's Mugello test
"The FIA is allowing us to keep the same curfew hours as last year. We were supposed to reduce one hour our working time between Friday and Saturday for 2020. We will not do that. We will revert back to 2019 regulations, so effectively the guys get one more hour to work from Friday to Saturday in order to take these breaks."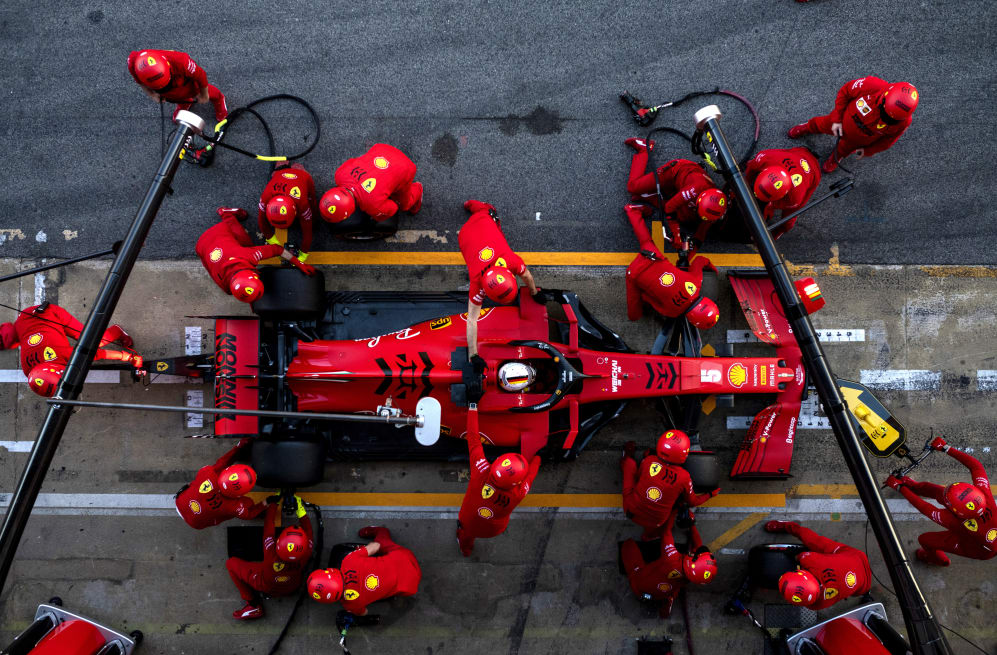 Under the new protocols, the teams are restricted on the number of personnel they can bring to races, but Mekies says that shouldn't impact too much on operations as the teams were already limited to 60 operational people, and those same 60 will be travelling to races within the agreed total allocation of 80.
"We had to cut mainly non-technical people so as a result the pit stop operations and engineering operations are not so much affected," he said. "They are a little bit affected because for global responsibility we have tried to take as little people as possible to the race track to be at the limit, but overall you will not see a big change in the number of people working on a pit stop or on operations.
"It's just an incentive for us to reduce the numbers to do as many things as we can remotely. As you know, we have a remote garage here [in Maranello] to support our operations, so everything we could we are doing remotely, as I'm sure the other teams are doing."