Ferrari, McLaren and Renault to appeal against stewards' verdict in Racing Point case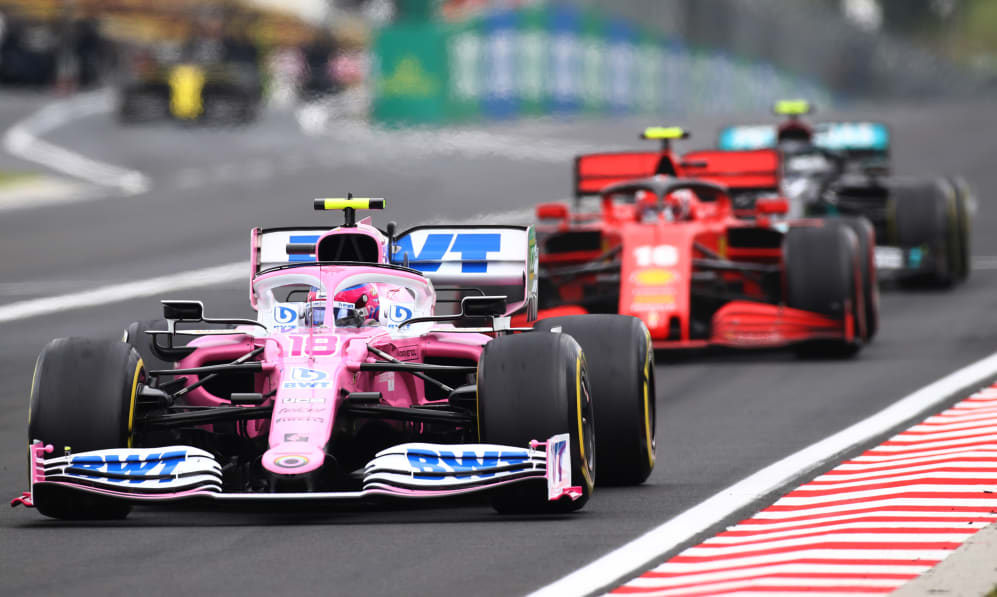 Friday morning at Silverstone brought a verdict in the long-running saga of Racing Points brake ducts, with the FIA stewards declaring the team hadn't designed them themselves, fining them heavily and deducting them 15 world championship points. But as Friday evening rolled in, that wasn't the end of the matter, as Ferrari, McLaren and Renault became the first teams to announce an intention to appeal against that decision…
"We can confirm that we have just stated our intention to appeal against this morning's FIA Stewards' decision regarding Racing Point," a Ferrari spokesperson said.
McLaren revealed they had decided to follow suit shortly after Ferrari's announcement, while Renault - the team who lodged the original protest against Racing Point - then told F1.com they would be doing the same.
Whether Ferrari, McLaren and Renault will be the only teams to appeal the decision is unclear. Earlier on Friday several team bosses expressed surprise at the severity of the punishment, and the fact that Racing Point were allowed to continue running the offending parts.
With a 24-hour window with which to appeal, we may yet see more teams join in, while Racing Point themselves may choose to appeal the decision to punish them in the first place.
READ MORE: 'We did nothing wrong' insists Szafnauer as Racing Point ponder brake duct appeal