Ferrari working to solve race pace deficit at Silverstone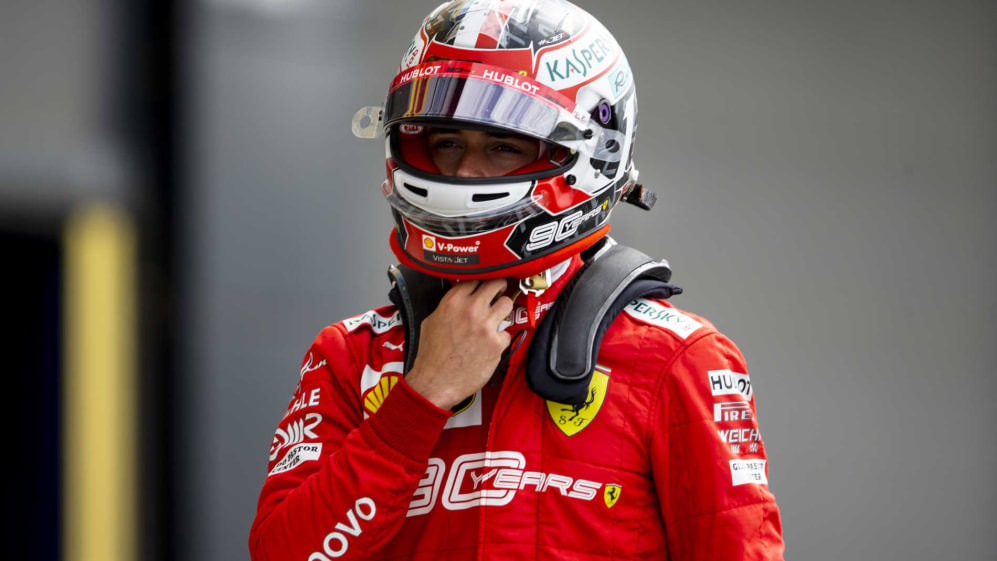 They may have lost out on victory, but Ferrari's race pace in Austria was electric. So will that form be transferred from the Styrian mountains to the fast sweeps of Silverstone? Not on the evidence of Day 1, with Charles Leclerc and Team Principal Mattia Binotto saying the team have plenty of work to do to get on terms with rivals Mercedes over longer runs...
A gap of 0.128s from Leclerc to FP2 runner-up Lewis Hamilton didn't tell the whole story in FP2, with our analysis showing that Ferrari's deficit to Mercedes could be as much as 0.7s per lap in race trim.
The main issue? According to the man behind the wheel it's understeer, which could be costing Ferrari as much as 0.2s in slow corners compared to the Silver Arrows.
"It was quite a difficult day for us," Leclerc said. "We tested quite a lot of things [in practice]. I think our quali pace is not too bad, but [with] race pace we have been struggling quite a lot. We need to be working on that, trying to help the front-left especially, but the front tyres in general, and hopefully tomorrow we will do a significant step."
Team Principal Mattia Binotto echoed Leclerc's summary, adding that Ferrari was "quite strong in the first and second sectors but somehow weak on the last one." The last sector of Silverstone including the low-speed left-right chicane that leads onto the final corner.
"There was so much understeer," he explained, "and that understeer was… damaging the tyres on high fuel pace. So I think we will be focused on this overnight, [the problem of] our front tyre wear."
Two races ago in France, Ferrari brought in a raft of upgrades, including new front and rear wings, front brake ducts and a new floor that was eventually swapped back for the standard one. Ferrari will continue to use its standard floor this weekend, although it has found the root of the upgraded floor's problem.
"At Paul Ricard we had a new floor that didn't work but other components [that we tested] were positive. In Austria, we did some measurements to try and understand the issue and tried to understand what was wrong with the floor.
READ MORE: Why France proved inconclusive for Ferrari and Renault upgrades
"From now on, at least we understood why it didn't work, from now on we will make some progress and improve. So there is nothing here. We are still here with the floor that we had in Paul Ricard and in Austria."
For Vettel, fourth in FP2, it comes down to Ferrari picking "the right cards" before Saturday's qualifying battle against Mercedes.
"We still have a bit of time until Sunday so there is more we can do, definitely," said Vettel. "The Friday also does give us the opportunity to try some stuff. I think we did that today and some stuff didn't work, so now we have to pick the right cards for tomorrow."
So it'll be a full house at Ferrari tonight then, as they try and solve the race pace conundrum.